These days, practicing self-care rituals is more important than ever.  Between the stress of pandemic (and, dare I say, post-pandemic) life, financial pressure, job security, and easing back into society, it's safe to say that our physical and mental well-being has taken quite a beating this past year and a half.  Luckily, there are many wellness tools we can utilize to help ourselves stay as relaxed and worry-free as possible.  With the colder temps approaching, the thought of an indoor oasis of calm sounds like just what the doctor ordered.  Check out the best Korean spas that NYC has to offer and get your relaxation on.
AIRE Ancient Baths
Address: 88 Franklin Street, TriBeCa    
Phone number: 646.503.1910
Relaxing and classy in a way that reflects Greco-Roman bath houses, AIRE is a spa that combines classical influences and modern relaxation techniques. This place is located in a refurbished textile faculty, the irony of this space now being used to relax and unwind shouldn't be lost on anyone. These spots are exclusive, so book a time now. It'll be worth the price, and you'll make this a common routine once you see how great their services are.
While there are too many AIRE experiences to list here, we've included a few of their Most-Loved rituals not to be missed.  Lasting 120 minutes, The Back to Deep Relaxation costs $281 per person and includes access to the various thermal baths, a 60-minute full-body massage using Argan oil, a rejuvenating Argan hair mask, and a fresh green juice with an Aloe Vera shot.  Looking to shed your stress AND some dead skin at the same time?  The Holistic Ritual is for you.  For 135 minutes, you'll tour through the thermal baths at your own pace and enjoy a full-body exfoliation with a green tea and lime scrub, a hydrating full-body massage, and a honey and propolis hair mask.  At $265 per person, this sounds like a dream.  Looking to enjoy AIRE with that special someone?  Check out their Couples Specials.
SoJo Spa Club
Address: 660 River Road, NJ (on the Hudson River)
Phone number: 201.313.7200
SoJo Spa Club is a state-of-the-art facility offering an exceptional wellness experience — a re-imagined Korean bathhouse, bringing spa cultures and treatments from around the world under one expansive, multi-level roof.   Facilities include nine specialty outdoor pools and therapeutic baths open year-round, eight sauna rooms, an infinity pool featuring panoramic views of the water and city, dedicated indoor and outdoor lounge spaces, traditional Korean body scrubs, acupressure therapy treatments rooted in ancient Chinese healing arts, and a full-service spa featuring facials, massages, and body treatments.
Some of the must-do experiences are the Carbon-Rich Bath (increases blood oxygen levels and improves circulation, relieves sore muscles, and prevents headaches), the Foot Massage Path (improves balance and reduces blood pressure and stress by using ancient reflexology techniques) and as the grand finale, the Outdoor Waterfall as the cold therapy counterpart to the warm baths.  The weekday admission pass is $75 and $90 on weekends and holidays.  Tip: book ahead!  
Juvenex Spa
Address: 25 West 32nd St., Fifth Floor, Manhattan
Phone number: 646.733.1330
In the city that never sleeps is the spa that, literally, never sleeps.  Juvenex Spa is open 24/7 to cater to your wellness needs.  Featuring European and American treatments, such as facials and massages, in addition to Asian remedies, Juvenex houses dome-like saunas constructed from 20 tons of Chinese jade stones.  
Looking to soothe sore, aching muscles?  Try the River Destination Hydrotherapy Massage ($85 for 30 minutes.) Experience the sensory pleasure of river currents by simulating a cascading waterfall to relax tense neck and shoulder muscles, or activate two river jets to create a rolling surface current to stimulate circulation.  As the saying goes, two heads are better than one – in this case, four hands are better than two.  The Four Hands Dream Massage ($220 for 60 minutes) is exactly that, a dream.  In this heavenly healing approach, two therapists massage your full body, side by side, in a rocking and rhythmic harmony.  Yes, please!
Nuansa Spa
Address: 605 5th Ave., Fifth Floor, Midtown East
Phone number: 212.602.1500
Right off the hustle and bustle of 5th ave., sits a luxury boutique spa waiting to calm your senses in every way.  Nuansa Spa is intimate,  charming, and inviting.  With a full menu of body and face treatments for individuals, couples, and even mothers-to-be, Nuansa will cater to your every whim.  
Not to be missed: Their seasonal fall & winter cold weather treatment consists of body exfoliation, clay balancing body mask, heat therapy, scalp treatment, shower, massage, and moisturizer. Designed to warm up your body and bring your skin back to a nourished state, this 120-minute pampering session costs $380.  Another gem: The Warm Stone Massage to deeply relax you while grounding your mind and body.  Stress and tension will melt away with the weight and warmth of smooth jade and basalt stones, known for their healing properties.  A 60-minute session will cost you $180.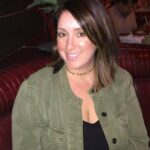 Robin Shack is a freelance writer and editor. Her work has appeared in the Los Angeles Times, Amazon.com, Lagunasalt.com and sainteden.com