The best way to avoid tourist traps in the Big Apple is to unravel the secrets of NYC's lesser-known attractions. We'd previously covered a few but here are six of them that aren't to be missed!
Best Kept Secrets NYC
1) The Whispering Gallery at Grand Central Terminal
Some secrets of New York can be whispered from 30 feet away, as long as they're spoken into the walls of the Whispering Gallery at Grand Central Terminal, one of New York's busiest transportation hubs.
The gallery sits near Oyster Bar Restaurant in the terminal's Main Concourse. For visitors who aren't aware of it, it resembles nothing more than an arched walkway with curved walls and an ornate ceiling in a basketweave pattern.
The trick behind this secret NYC attraction is simple yet clever: Those standing on opposite corners of the arched entryway can hear each other clearly by speaking normally into the wall. This is because the gallery's unique design promotes "acoustic resonance," a phenomenon whereby certain sounds are amplified when they bounce off of hard surfaces.
In this case, sound waves travel up the curved ceiling and along the archway until they're delivered to the person on the other end. This works despite the heavy chatter and footsteps of passersby, which makes it the perfect spot for a secret conversation.
2) Glass Bottle Beach at Dead Horse Bay
Located between Marine Park and Jamaica Bay in Brooklyn, Dead Horse Bay was named after a long-defunct horse-rendering company that once operated in the area in the late 1800s and early 1900s. During this period, horse carcasses were used to manufacture glue and fertilizer. But as the auto industry took off, the demand for horse-powered buggies dwindled across the city and Dead Horse Bay became a landfill.
Today, thousands of broken bottles and jagged glass shards litter the shoreline of Glass Bottle Beach in Dead Horse Bay. This resulted when a cap filled with waste burst in the 1950s. The cap continues to wash up other non-decomposable items on the shore. It's not the prettiest of sites. But as they say, one person's trash is another person's treasure, and Glass Bottle Beach is just that.
3) Roof Gardens at Rockefeller Center
Rockefeller Center's central plaza is an indisputable New York City icon. But the buildings that surround it are often overlooked, including several Art Deco sibling towers facing Fifth Avenue. These lesser-known structures make up a collection of regal gardens perched high above the hustle and bustle of midtown.
The five rooftop gardens at Rockefeller Center date back to the 1930s. They each have well-manicured topiaries, with hedges trimmed into ornamental shapes and flowerbeds surrounding tall spruces. They were open to the public and meant to provide an oasis for New Yorkers living and working in the middle of a concrete jungle.
But maintenance of the "Gardens in the Sky" (as they were called) proved fruitless, with operations resulting in an annual loss of $45,000, which wasn't exactly "chump change" back then. Today, three of the lonely gardens can be viewed from the Top of the Rock Observation Deck, and one of them, called 620 Loft & Garden, can be rented for weddings and other special occasions.
4) The Fairy Doors of NYC
We all know that garden gnomes live in tree hollows and that leprechauns hang out near rainbows. Fairies, on the other hand, occupy little crevices in NYC marked by tiny doors. These cute entrances are pieces by American pop artist Cynthia Von Buhler. Several of them are stamped with QR codes that, once properly scanned, reveal the location of the Speakeasy Dollhouse where guests are treated to an interactive murder mystery.
But not all of the 150+ fairy doors scattered across the city are works by Von Buhler alone. Many of them are creations by Von Buhler's fans who are ultimately responsible for putting this secret NYC attraction on the map.
Some fairy doors can be found near pedestrian crossings or on lamp posts in Manhattan. A few of them are even glued onto tree trunks in Queens. It's not clear who decides where they'll appear next, but it seems that some New Yorkers are still making their fairy homes in unexpected places.
5) The Roxy Suite at Radio City Music Hall
Radio City opened its doors in 1932 when Art Deco architecture was at its zenith. Today, a hallmark of Art Deco design lingers on at the Roxy Suite, a secret New York City attraction that still features its original 1930s decor. The suite can be accessed via the Radio City Stage Door Tour. In some cases, it can be rented out for luxury events.
Adorned with plush sofas in striped and leather upholstery, this elegant hideaway features soaring ceilings, wood-paneled walls, and brass fixtures on some of the furniture. Radio City's architect, Edward Durrell Stone, and its interior designer, Donald Deskey, gifted the ritzy suite to Samuel "Roxy" Rothafel who served as the venue's entertainment director.
Rothafel helped propel Radio City Music Hall to stardom by producing one of its most popular shows. When it first debuted at Radio City, the show was called "The Roxyettes" after Rothafel himself. Later, it was changed to "The Rockettes" whose eye-high kick lines are featured in Radio City's Christmas Spectacular.
6) Gold Bars at NYC's Federal Reserve Bank
The Federal Reserve Bank of New York was modeled after an ancient Greek temple, with white stone columns facing Maiden Lane in Lower Manhattan. The Greek Revival building is stunning in its own right, but what it contains inside is even more mind-blowing than its architecture.
Deep in the basement of the New York Federal Reserve Bank, a special vault contains approximately 497,000 bars of pure gold, weighing roughly 6,000 tons. Besides it being one of NYC's best-kept secrets, this underground treasure is also the largest gold vault in the world.
The bank offers two morning slots for schools to tour the vault during the week; one at 10 AM and the other at 11 AM. The tour then opens to the general public at 1 PM and 2 PM.
---
For more hidden gems in NYC, along with better-known attractions, visit our Culture & Art section and check out our top Things to Do in this vibrant city that never sleeps.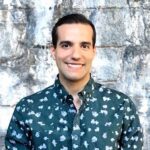 Ivan Suazo is a copywriter and SEO blogger with over ten years of experience in the real estate industry. He's also the founder of a wellness blog, QWERTYdelight.com, and writes sleep stories for the Slumber App.