When droves of Irish immigrants were forced to flee to America in the 1840s, they brought their beloved culture from Ireland with them — including the traditional Irish pub. Today, New York City is home to a multitude of Irish bars where you can pound Guinness and whiskey to your heart's content. Locals who live in New York City have the fortune to easily access some of the best bars in the country. We sifted through the city's plethora of Irish bars to separate the quare from the brock (that's "good" from the "bad" for non-Irish folk) so you don't have to. Read on for the five best Irish pubs in NYC where you can always expect cheap pints, tasty bites, and a lively crowd – whether it's St. Patrick's Day or not.
Best Irish Pubs NYC
Located: 287 3rd Avenue between 22nd and 23rd Streets, Gramercy
Contact: 212.889.3361
View this post on Instagram
Molly's was first established as a bar in 1895, then operated as a grocery store during Prohibition from 1920-1933, and eventually switched back to serving alcohol. In 1964, the business was purchased by an Irish family and named Molly Malone's after a popular Irish folk song. In 1991, Molly's was taken over by Peter O'Connell who renamed it Molly's Shebeen (a shebeen is an illegal drinking establishment.) Although this pub/restaurant has gone through many changes through the years, it remains one of NYC's top must-visit spots. With sawdust-covered floors, a wood-burning fireplace, exposed brick walls, and friendly Irish staff, Molly's is not to be missed. TIP: Try the 10-ounce bacon cheeseburger or their iconic shepherd's pie.
Located: 519 2nd Avenue between 28th and 29th Streets, Kips Bay
Contact: 212.686.1210
View this post on Instagram
Looking for a no-frills, no-food establishment with great live music and the perfect Guinness to match? Paddy Reilly's is your new Irish BFF. You can hear live bluegrass, classic rock, and traditional Irish music every night of the week. Although Paddy's doesn't serve food, they DO allow you to order in and have it delivered right to you. How cool is that? This low-key, authentic Irish spot has been around for over 30 years and it's easy to see why.
Located: 15 East 7th Street between Taras Shevchenko Place and Cooper Square, East Village
Contact: 212.473.9148
View this post on Instagram
No list of the best Irish pubs would be complete without including the oldest Irish tavern in New York – McSorley's Old Ale House. Considered a New York institution, McSorley's has been pouring house ales since 1862. It was one of the last "men-only" pubs in New York, finally allowing women in 1970. They have a limited menu (burgers, hot dogs, liverwurst sandwiches, and cheese plates) and only offer two types of beer (the house ale in light or dark.) The main reason you go to McSorley's is for the history and the atmosphere. The old-school vibe includes the original dark wood bar, sawdust floors, vintage newspaper clippings, and cool memorabilia, including a pair of Harry Houdini's handcuffs on the bar rail.
Located: 30 Water Street between Broad Street and Coenties Slip, Financial District
Contact: 646.422.7906
View this post on Instagram
Opened in 2013, The Dead Rabbit began racking up accolades and awards almost as quickly as its bartenders whip up Irish coffee and whiskey (the bar houses the largest collection of Irish whiskey in North America.) Run by two Irishmen, The Dead Rabbit is an upscale cocktail bar and not a traditional Irish pub. The tri-level ode to the Irish Pub is a sight to behold, with a classic wooden bar, vintage photos covering the walls, and a literal wall of whiskey. Aside from some of the best Irish coffee and whiskey, like, of all time, The Dead Rabbit has a huge selection of delicious food. Must-haves: lobster deviled eggs, baby lamb chops with mint jelly, fish and chips, and for dessert…Guinness bread pudding?!?!
Located: 57-24 Roosevelt Avenue, Woodside, Queens
Contact: 718.429.9339
View this post on Instagram
Established in 1966 by New York City firefighter, Joe Donovan, Donovan's Pub quickly became a favorite among the local Irish community. The warm, welcoming, family-like atmosphere is one of the many reasons Donovan's Pub has grown into the success it is today. The pub is so beloved that when Joe Donovan decided to sell it after a 47-year run, long-time employee Jimmy Jacobson wasn't having it. Jacobson, who had been there for 28 years, first as a busboy while in high school and then as a bartender, partnered with his brother-in-law to save the landmark pub in 2013. Famous for its burgers (notably, the 58 Special Burger, loaded with peppers, onions, and mushrooms), Donovan's also offers a delicious traditional Irish brunch (two eggs, Irish bacon, Irish sausage, black and white pudding.) With fairly-priced pints, a fun selection of frozen drinks, and a cozy traditional tavern feel, we haven't a baldy notion (we have no idea) why you wouldn't check it out for yourself.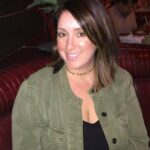 Robin Shack is a freelance writer and editor. Her work has appeared in the Los Angeles Times, Amazon.com, Lagunasalt.com and sainteden.com