It seems everyone started celebrating Halloween early this year, and we can imagine why – what's not to love about the creepiest and most inventive holiday ever? NYC Halloween events are popping up as a way to enjoy the spooky magic with both new and old traditions. 
The most significant events were sadly put on hold last year due to the pandemic. With the (hopefully) continuing easing of the restrictions, the scary fun is on again! Even though mask mandates in NYC have been lifted, some of these events will have their own policies, so it's good to be respectful of them.
Many classic events, like the Central Park Halloween Pumpkin Flotilla sponsored by the Central Park Conservancy, Are making a comeback this year! So come out and celebrates with your fellow New Yorkers!
There's still plenty to get into for your 2022 NYC Halloween. Check out these five hauntingly delightful events.  
New York's Halloween Parade at Greenwich Village
It's time to bring back the biggest Halloween event in NYC – the Halloween Parade at Greenwich Village!
The costumes are spectacularly creative each year, with New Yorkers showing off their best and wildest creations. Look for giant puppets and more than fifty bands to play along the parade route that runs from Spring Street to Sixteenth in Chelsea. It's a larger-than-life tangle of artistic expression and excitement that is topped with lighthearted fun. 
This year's Grand Marshal is The Brooklyn United Marching Band, along with a special guest, who'll be heralding the theme of "FREEDOM!" You can learn how to join this parade, the city's largest public participatory event, but check out the participation protocols here. The event usually draws between fifty and sixty thousand people. 
Where: Starting at the corner of Sixth Avenue and Canal Street.
When: October 31st from 7 – 9 pm
Tickets: Free for spectators and participants
COVID protocols: Spectators and participants are encouraged to wear masks, but are not required too!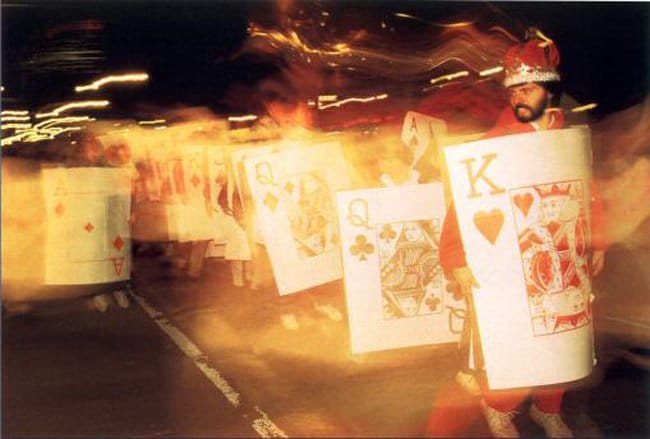 Halloween at the Garden
For a perfect, kid-friendly Halloween afternoon, check out the Queens Botanical Garden. Festivities include a Trick-or-Treat Trail, a magic show, and lots of live performances. The Beer and Wine Garden also offers something a little stiffer to drink for the ghosts and ghouls who are 21+. 
To extend your experience, families can also head over to the Pumpkin Patch on October weekends starting on the 15th. You can walk through the patch, enjoy the changing leaves, and pick out a pumpkin to take home and carve! 
Queens Botanical Garden offers the quintessential Halloween experience for the whole family. 
Where: 43-50 Main Street, Flushing, New York
When: Sunday, October 30th from 12-5 pm
Tickets: Available through the Queens Botanical Garden website. 
COVID protocols: Masks are required inside indoor spaces. 
Candlelight Halloween: A Haunted Evening of Classical Compositions
It's the juxtaposition of the holy with the harrowing that makes Halloween such a fun time of year, and that's definitely what you'll find with the Candlelight Halloween: A Haunted Evening of Classical Compositions, a musical showcase presented by Fever. 
Set within the iconic Church of the Heavenly Rest, this concert evening is the perfect way to set the stage for Halloween weekend. An adult must accompany kids aged 10-16, and no one under double digits in age is permitted. 
Look for flickering candlelight and an intimately thrilling performance of supernatural favorites like Thriller, the Addams Family theme, by the Highline Quartet.
Where: Church of the Heavenly Rest, 1085 5th Avenue
When: Friday, October 28th, 6:30 pm
Tickets: Available through Highline Quartet's website. 
COVID protocols: Masks are strongly encouraged. 
New York City Ghost Tours
New York City is famous for its layered history of both triumph and tragedy. Learning about the tragic parts might keep you up at night, but after all, that's what the Halloween season is for!
There are several fantastic ghost tour options, which you'll find listed below. Look to learn about incredible and extreme phenomena like the ghost train at the Astor Place subway station, the dead poets of the White Horse Tavern, and the Manhattan Well, among so many more. 
What makes a great ghost tour is a knowledgeable and engaging tour guide. Tour companies in NYC are the best in the world, so look for something hair-raising when you book your creepy tour guide. The macabre and sometimes disturbing takes of this city are not to be trifled with, especially in the season of Halloween. 
Where: Across the NYC area
When: Various, by appointment.
Tickets: Available through Haunted Manhattan, NYC Ghost Tours, Boroughs of the Dead, and more. 
COVID protocols: Masks encouraged but not required. 
The Great Jack O'Lantern Blaze
 For something truly otherworldly this October, head out of the city for the hourlong drive to Van Cortlandt Manor in Croton-on-Hudson or right on Long Island at Old Bethpage for the Great Jack O'Lantern Blaze. There is absolutely nothing like this experience anywhere else. 
This electrified, pumpkin-themed spectacular features a synchronized light show and an original soundtrack for visitors who walk through the historic grounds of Cortlandt Manor or the Old Bethpage Village Restoration. The two-hundred-year-old outdoor areas at both locations are decorated with more than seven thousand lit jack o' lanterns that have been hand-carved by local artists right there onsite. It's truly an impressive experience that could knock the socks off of any ghost! 
Be sure to check out the recreation of an undersea vista as well as the pumpkin-fueled take on the NYC skyline. A benefit of this event is that it runs from September through November, so you've got plenty of time to enjoy the show! You can visit the grounds, even if the event is listed as "sold out."
Where: Van Cortlandt Manor, Croton-on-Hudson or Old Bethpage, Long Island
When: September 16th – November 20th
Tickets: Available through Historic Hudson Valley. 
COVID protocols: Masks are encouraged, but not required.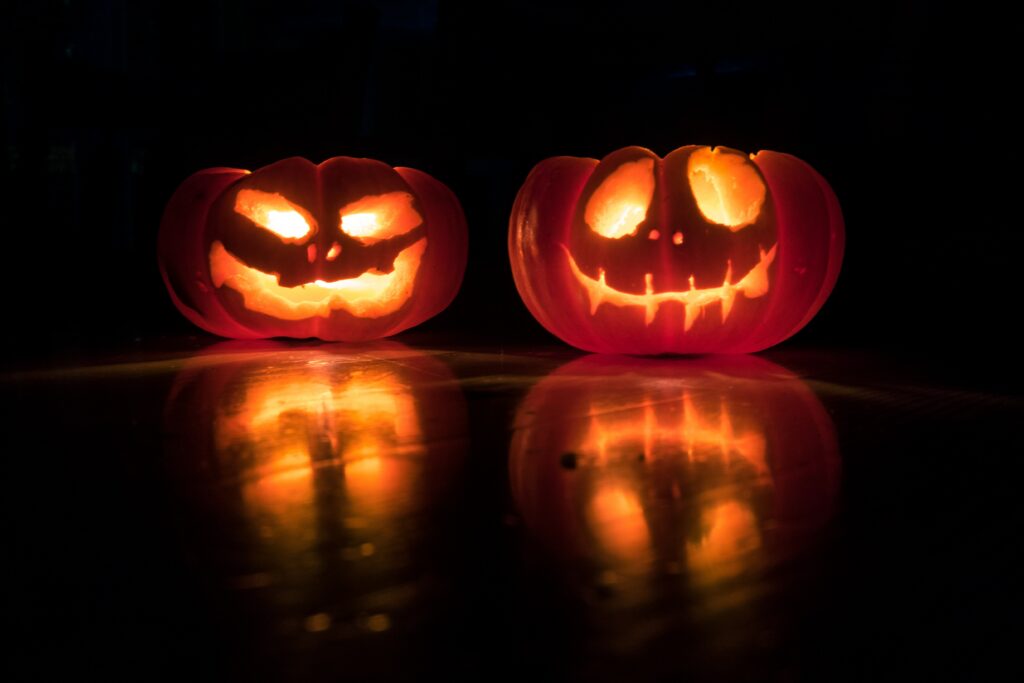 Whether you're young or old, prefer frightful events or family-friendly fun, there's something for you in NYC this Halloween season!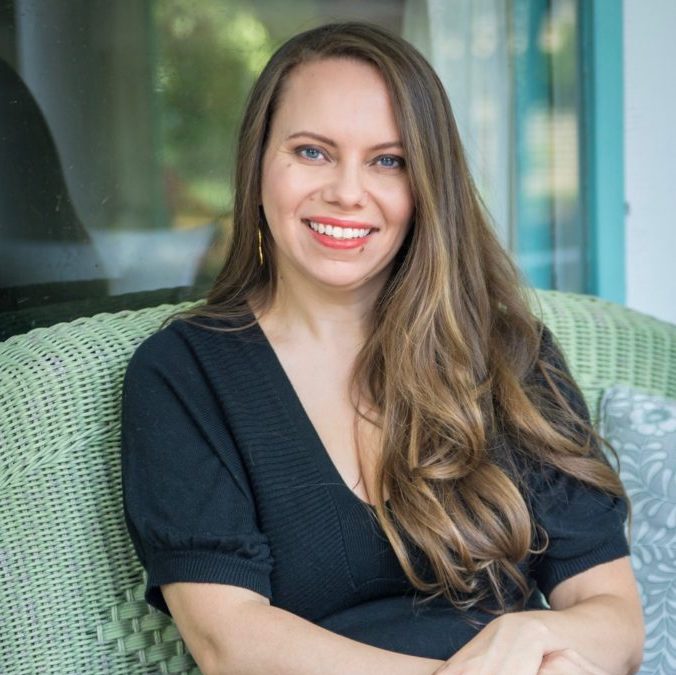 Autumn Karen chases words and her three rambunctious boys when she's not climbing mountains or teaching ghostwriting to college students. Her biggest passion is building community through information and communication.