Cycling is one of the best ways to get around New York City. You can escape the overcrowded, boiling-hot subway system, navigate the streets faster than most Uber drivers, and get some fresh air while you're doing it! On weekends, you can also enjoy the Greenway, Central Park, and some of the other outer-borough routes which are just about perfect for cycling. 
If you haven't been paying attention to the news, things got a lot better for cyclists here in Manhattan as the MTA announced they will be waiving bike fees and permit requirements so cyclists can bring bikes on commuter trains hassle-free. The MTA also announced that it will designate weekend Metro-North and Long Island Railroad trains as "Bicycle Trains" to allow cyclists to escape the city for rides on The Island or in the Hudson Valley. This news comes just in time for New York's most beautiful season. The only thing you need is a bike, a place to store your bike, some spare time, and maybe a Strava account to show off to your friends. 
But, for newcomers to the city, finding the right shop to buy a new bike or bring in your old one for repairs can be daunting. Fortunately, there are plenty of bike shops across the city that provide bikes for purchase, rent, or repair. 
Here are the best bike shops in the city:
Bicycle Habitat
Address: 228 7th Ave, New York
Bicycle Habitat in Chelsea is the city's second-largest bike shop. It was founded in 1978 and specializes in bikes for commuting and recreation, offering well over 200 fully assembled models for your enjoyment. Bicycle Habitat also has several mechanics on hand for free brake and gear adjustments any time you need them. Their employees are extremely friendly, and most of the bikes are reasonably priced, which can be hard to find in the Big Apple. One thing to note is that Bicycle Habitat does not sell any used bikes or components, so you should plan your budget accordingly. 
Frank's Bike Shop
Address: 553 Grand St, New York
This is an old-school joint that's well worth the visit. Frank knows basically everything there is to know about fixing and optimizing bikes. He can instantly spot what's wrong with your ride and have it back on the streets in no time. Better yet, Frank makes sure you get the best price for your bikes and offers a wide variety of inventory, ranging from high-end models to discount-priced ride-abouts. 
Echelon Cycles
Address: 151 West 19th Street
This is just a great store with a wide variety of options – nothing fancy but enough to meet everyone's needs. It's a comfy place with a welcoming staff that makes you feel at home the minute you walk through the door. Make sure to stop by Echelon Cycles if you are looking to get involved in the NYC bicycle scene. 
Toga Bike Shop
Address: 110 West End Ave, New York
Toga is one of the most iconic bike shops in the city. It's the oldest and largest bike shop in the five boroughs and has been running since 1967. Toga is consistently voted as one of the top 100 bicycle stores in the U.S and has an extremely friendly staff with a reputation for their expertise and quick repair jobs. The shop has one of the most exotic bike selections in the city, offering a selection of road bikes, mountain bikes, hybrid bikes, triathlon bikes, and even some downhill bikes. To complement its large inventory, Toga has a wide variety of accessories and bicycle clothing for everyone from commuters to seasoned professionals. 
Bike Works NYC
Address: 27 Broadway, Brooklyn
This shop has been operating for over 25 years and has a great reputation for expert repairs, friendly staff, and free tune-ups. If you're looking for a mechanic to fix the gnarliest bike problems, then Bike Works is the place to visit. They also have a decent selection of new bikes with the majority being fixed-gear or road bikes. 
Recycle a Bike
Address: 858 Fulton St, Brooklyn
Recycle a bike has one of the best selections of used bikes if you want something less pricey that already has some miles on it. This community-based bike shop offers everything from full-service repairs to sales of refurbished bikes. Recycle a Bike also provides job training, bicycle education, and environmental stewardship, and has become a community hub for exercise and everyday bicycle use. If you want to give back to the community and become more involved in the local bike scene, Recycle a Bike may be the place for you!
Now, Get out And Ride
Ultimately, it doesn't matter what bike shop you choose as long as you get yourself a bike and get out there to enjoy the views, fresh air, and exercise! Use the new MTA rules and visit Storm King or the Hudson Valley in all its glorious fall colors.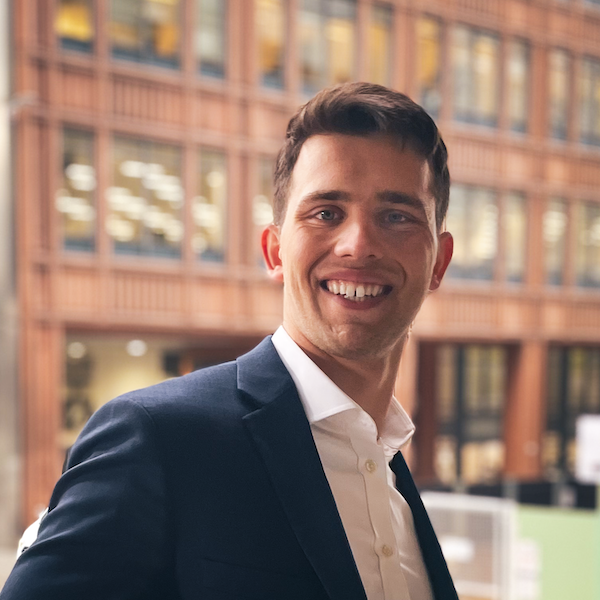 Luke Button is a writer, marketer, and content creator. He is passionate about tech, brand building, self-improvement, and the future of work. Luke's work has reached #1 on Hacker News multiple times, been read aloud in the House of Commons, and is featured in Business Insider and Entrepreneur.