Nearly 5,000 apartment sales closed in the third-quarter of 2021. 
Condo and co-ops sales dominated the Manhattan real estate market last quarter. More homes were sold in Q3 of 2021 than at any other point in time over the past three decades. 
An impressive total of 4,523 Manhattan properties were closed on, compared to a record 3,939 in 2007. According to the latest Douglas Elliman report, the city of Manhattan experienced a 229% increase in sales, year-over-year. 
In the midst of Covid-19, most of the country saw city-dwellers shift to the suburbs in search of cheaper housing. "What we're seeing right now is a catch-up," says Jonathan J. Miller, author of the Elliman Report.
"All the suburbs were booming while Manhattan was seeing sales at half the normal rate last year. Now we're seeing this massive surge." 
Increased buyer activity can be attributed to mortgage-rates remaining at a record low and more people getting vaccinated. It's also evident that competition is heating up, with bidding wars being the norm and smaller discounts being offered by sellers. 
For the past three months, the median sales price of a Manhattan home was $1,115,000, up 1.4% from last year and 8.8% from two years ago. Corcoran Brokerage noted that Manhattan sales surpassed $9.5 billion this third quarter alone, more than any quarter recorded thus far. 
While these numbers are great for a thriving real estate market in the Big Apple, it also signifies a more viciously competitive market for aspiring property owners. Now that the worst of the pandemic seems to be behind us, life has started to go back to normal for many New Yorkers. Investors and residents will soon make their way back to the city, but not without challenges. 
Despite demand having remained strong throughout most of the NYC marketplace, crucial inventory shortages persist, putting would-be owners in a tough spot. 
"Week after summer week, the number of contracts signed and listings 'taken off the market' exceeded listings brought to market. So, week after week, inventory shrank," says Frederick Peters of Warburg Realty. 
There hasn't been a rush of new listings filling up the market like there has been in previous years. Buyers are left waiting for more housing inventory that is yet to come. 
This shortage of inventory also means prices are not predicted to drop the way they usually would. CEO of Brown Harris Stevens, Bess Freedman, says that the dramatic price-drops witnessed over the past year are long gone. 
"Buyers can still find value, but the dramatic decline in both time on the market and negotiability make it clear that the fire sale has long ended,"
Freedman explained in the latest BHS report. 
At the end of Q3, 7,694 listings still remained active on the Manhattan real estate marketplace. So, not all is lost for prospective buyers. The sizable amount of remaining inventory marks a chance for buyers to bargain lower prices in the future. 
Chief Economist at BHS, Gregory Heym, believes the promising record of sales won't last.
"This pace of sales can't continue forever, as eventually the pent-up demand due to the pandemic will go away."
By spring of next year, relatively normal levels of activity are expected to return.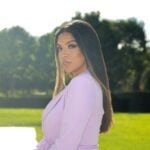 Vivian Tejada is a freelance real estate writer from Providence, RI. She writes SEO blogs for real estate, travel and hospitality companies. She's passionate about the future of work and helping Latin American freelancers achieve time, location, and financial freedom. When she's not writing you can find her at the gym, a family cookout, or at brunch with her girls. Follow her on Linkedin to learn more.