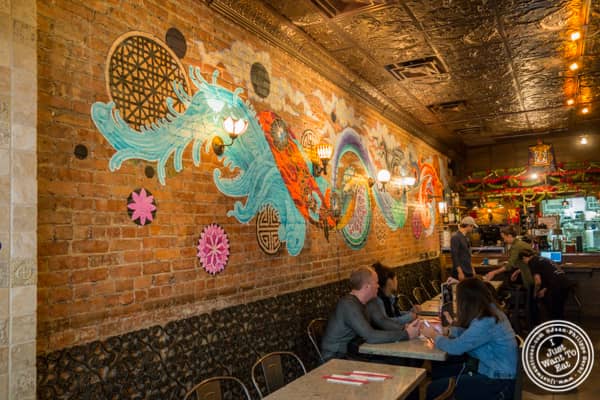 Street food is a delicacy enjoyed by many around the globe. It's a cheaper alternative to otherwise expensive cuisines, and it offers tourists and residents the opportunity to try new meals. While previously holding unfavorable opinions, street food has recently grown traction because of these qualities and has grown more favorable than sit-down restaurants. 
New York City residents get the best of both worlds, having the honor of visiting street food vendors and restaurants, as one of the most culturally diverse cities with 40% of residents being foreign-born. It's no surprise that there are hundreds of street food restaurants available all featuring different foreign cuisines.
Laut
Salil Mehta, an Indian restaurant owner, and chef, created the Laut restaurant to serve Malaysian street food at the epicenter of NYC. The restaurant is located in Union Square, NYC, and focuses on bringing the best flavors from Southeast Asia and making them accessible to residents. While Laut focuses on Malaysian-style cuisines, there are also dishes centered around Singapore, India, and Thailand. Not to mention, Laut is the first Malaysian street food restaurant to receive a Michelin Star.
Nasi lemak, a popular Malay cuisine featuring fragrant rice cooked in coconut milk and pandan leaf, is considered a national Malaysian dish and is available to eat at Laut. Alongside nasi lemak is Asam laksa, a popular spicy noodle dish originating from Southeast Asia with "laksa" meaning noodles and "Asam" being Malay for sour.
Laut Singapura
Much like its Michelin-starred brother, Laut Singapura is a Southeast Asia street food restaurant that also focuses on Malaysian cuisines. The restaurant menu reflects what would typically be found on the streets of Singapore and Malaysia by using authentic spices and fresh ingredients. Much like Laut, the restaurant features dishes centered around Thailand and India as well.
A well-known dish throughout Southeast Asia and the rest of the world, Kangkung Belacan originates from Malaysia and Indonesia. It's a dish that features kangkung (water spinach) with belacan (fermented shrimp paste) and is available at Laut Singapura.
Wau
From the owner of Laut and Laut Singapura, Wau is a Southeast Asian-inspired street food restaurant located in the Upper West Side of New York City. The cuisines featured derive from multiple locations, some dishes highlighting India, Malaysia, Singapore, and Thailand. The food located at Wau is often served family-style, with emphasis on Mr. Mehta calling the restaurant a "kampung", or a Malaysian term for village.
The menu includes Singaporean hawker-style noodles and curry laksa, an authentic Malaysian and Singaporean recipe. Many other dishes include Indonesian nasi goreng, or fried rice, and Singaporean Hainanese chicken rice as well as a handful of other cuisines one would find on the streets of Southeast Asia.
The new restaurant will feature seating booths for 45, a bar seating 10, and a sidewalk area with 65. The outside is decorated with sparkling lights and Malaysian moon kites known as "wau", the inspiration for the restaurant name.
NaNa Thai Street
Located in the Flatiron District, NaNa Thai Street is the go-to place for many Manhattanites who crave some Thai goodies. They have a little bit of everything here from small bites to fuller meals, and everything is cooked to perfection. the best part is that they have a ton of gluten free and vegan options, so anyone can enjoy this amazing place!
Some favorite dishes served here include basil fried rice, wonton soup, and their roasted peaking duck roll. All of these amazing dishes can be delivered or carried out, so people from all over the city can join in on the fun. See what they're about today!
(Featured image: courtesy of ijustwanttoeat.com)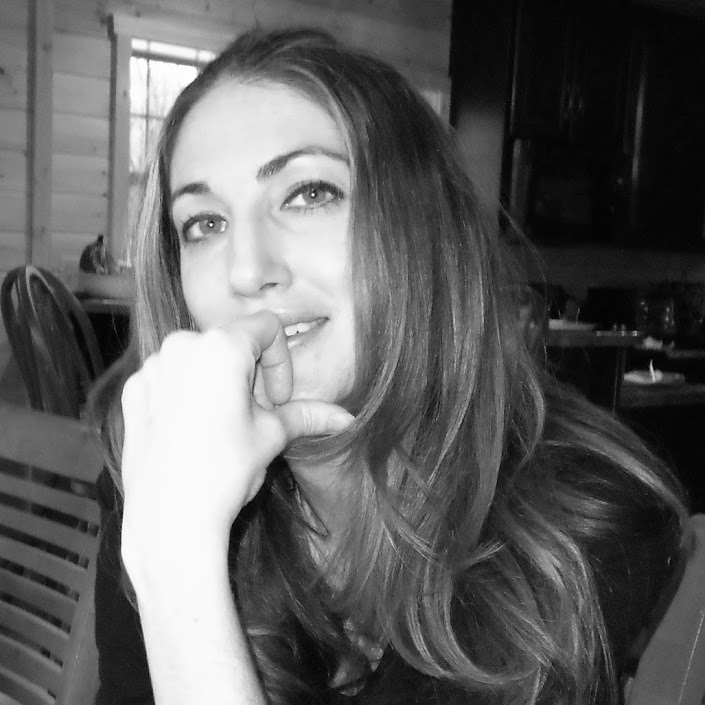 Based in Belleair, Florida, Erica brings over 18 years of experience working in marketing and development. She regularly reports on healthcare, finance, real estate, retail, education, and fashion.