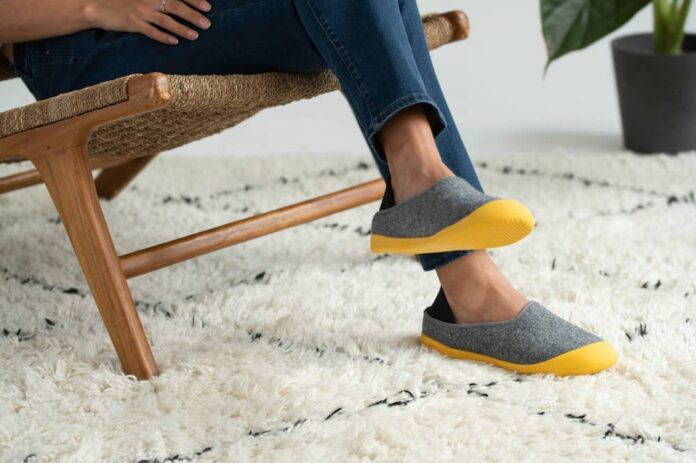 Rugs and carpets can tie a room together and protect your precious floors from the legs of your furniture. Unfortunately, many rugs are extremely expensive, especially if you're shopping in the city. Luckily, more affordable alternatives are available to folks in NYC and across the country. These rugs will transform your home, you just have to choose which one fits your vibe.
Best Places That Sell Rugs
Many local shops sell rugs, both used and new. However, if you're looking for alternatives and want a wider variety of options, consider shopping online. The following online stores have a huge inventory and are super affordable. 
Rugs USA
As the name implies, Rugs USA has a ton of rugs that are perfect for any home or aesthetic. With washable rugs, outdoor rugs, and even shag rugs, this place will have any rug you could ever want. They have many deals and discounts for customers, offer free delivery, and a 30-day return policy if the rug isn't to your liking. Full of rugs of various sizes and colors, you can't go wrong when you shop at Rugs USA.
Ruggable
This rug company has a mystery offer for first-time shoppers who sign up for their newsletter on their website. They also have many other deals and discounts for first-time and repeat shoppers that you should take advantage of. Their inventory is enormous, and they offer free shipping for all orders over $99. Another way to look at this is that they have rugs for sale under $100. Most of their rugs are washable, and they have a 30-day return policy if your new rug doesn't meet your standards.
Wayfair
Though their rug inventory isn't as wide as Rugs USA or Ruggable, Wayfair has a nice selection of incredibly affordable rugs. From bath mats to rugs that fill the room, Wayfair's selection has many artistic designs that will pop in any room. Lavish colors and patterns will complement your furniture perfectly, and some of their more elaborate rugs are like works of art. Wayfair might not be known for rugs, but they are major players in the game.
Affordable Rugs for Your Home
Runner Rug Options
These skinny rugs are perfect for hallways, foyers, and smaller kitchen areas. Some cool designs include:
Harris Runner Rug From Rugs
This beautiful rug is a brilliant shade of turquoise. At ten feet long, this is the perfect piece for a hallway. It's so inviting and decorative that guests will be widely impressed and probably want one for themselves. This rug was made in Turkey, and though our link sends you to the turquoise one, this rug comes in a variety of cool colors.  At only $59, this artistic piece is a grand addition to any home.
Safavieh Runner Rug From Overstock
This simple rug is a beautiful addition to any hallway. It might be subtle, but its handcrafted excellence will stand out to everyone who looks at it. This piece is made from herringbone seagrass, a natural oceanic fiber. It's ten feet long, making it perfect for hallways, and though the website says it's meant for farmhouses, this rug works anywhere. Formerly $300, this rug can be yours for just $84.13.
Chindi Cotton Runner Rug From Rugs
This short runner is perfect for more foyers or make-shift hallways in open-concept homes. At just six feet in length, this runner is not ostentatious. However, the design makes this piece stand out and enhances the designs of your other decor based on the color you get. Available colors include green, gray, pink, navy blue, and white. For just $69, you can get multiple rugs in different colors to mix and match with the rooms of your home.
Small Rug Options
Small rugs can be a great addition to your room, making it feel fuller and brighter. Some of the coolest small rugs around include:
Orwell Square Area Rug From Raymour & Flanigan
This little area rug is ideal for smaller rooms like an office, bedroom, or library. Taking inspiration from Art Deco paintings, this piece will draw the eye of any guest you have over. This mosaic comes in various colors and bold patterns that capture the eye. This rug is meant for those who enjoy being loud and audacious and want their home to reflect just that. This 36" x 36" rug can be yours for just $37.46.
Simple Shaped Irregular Rug From SweaterPicks
If you want something a bit more irreverent in your home, this rug is the perfect thing. This subtle design works its hardest on hardwood flooring, where the unique shape and pattern will catch the attention of anyone who happens by. Coming in a variety of shapes and colors, this rug is stylish, easy to clean, and perfect for any room of your home. This rug is definitely for those with an adventurous side. This piece can be yours for $139.95.
Gradasi Teal Quartz Rug From Ruggable
This unique rug is based on the abstract art world, reflected in the striking pattern in three possible colors. This design comes in a variety of sizes and goes well in any room where guests gather. This bold design overlaps different colors and shades to bring out its brightness, as well as the brightness of the rest of the room's decor. The best part, though, is that this $89 rug is washable!
More on CitySignal:
Large Rug Options
Rugs that fill a room are often seen as ridiculously expensive, but they don't have to be. Some affordable rugs that still look amazing include:
Alexis Square Rug From Rugs
This 8' x 8' rug is perfect for offices or seating areas in a living room. Ideal for protecting your hardwood floors while also looking great, this rug comes in red, green, yellow, charcoal, and blue, all of which are in a more muted, subtle tone. Made in Turkey, this rug is stain-resistant, easy to clean, and doesn't collect dust or hair, making this ideal for families or people with pets. This amazing rug is available for just $207.
Dov Abstract Area Rug From Wayfair
This rug comes in several sizes, all of which can fill a living room, depending on the size of your home. This rug, as you can gather from the name, is like an abstract work of art that could be placed in a museum. The rug is thick, so you can place heavy furniture on it and still have your hardwood flooring looking pristine. This gray and cream rug can be delivered to your home for free, and the price of this masterpiece is $86.99.
Natural Jute Braided Natural Rug From Rugs USA
This one is a bit more expensive, but you get a lot of bang for your buck. This rug is made from Jute, a fiber that comes from the fields of Bangladesh. This sturdy yet comfortable material makes this rug sophisticated and easy to clean. This piece comes in a ton of sizes, and even more colors, so you can ensure that it will enhance any room you choose to place it in. For $587, this rug is extremely beautiful and versatile.
Bath Mat Options
Bath mats are the unsung heroes of the rug world, bringing together bathroom decor while protecting the bathroom floor. Some of the coolest bath mats around include:
Bath Mat From Brooklinen
Some people don't seek anything fancy from their bath mats. They just want to get the job done. Luckily, this mat keeps your floors pristine while also looking good. This mat comes in four colors: white, smoke, graphite, and cream. These colors will enhance your bathroom decor due to the quality material and subtle design. It might not be flashy, but for $29, it's one of the best deals around.
Organic Landscape Strips Bath Mat From West Elm
For something that stands out a little more, this bath mat will become a focal point in your bathroom. Super soft and fuzzy, your feet will love stepping on this mat after a shower, and the bold design will always brighten your day. This $45 work of art is made from organic cotton and is very light, making it easy to swap it out with other bath mats should the need arise.
Color Bar Striped Bath Mat From The Company Store
For those who like a pop of color, this bath mat is a beautiful tapestry that will brighten up any bathroom. The mat is made of cotton, meaning it's extremely soft and absorbent, perfect for protecting your bathroom floor. This mat goes for $37 and is a great addition to any home.
---
Finding a rug for your NYC apartment can be difficult, especially if you're working within a tight budget. That said, many places sell rugs for very reasonable prices and even offer free delivery. Buying any of the rugs on this list will elevate your home decor but if none of our suggestions tickle your fancy, check out the stores we listed up top! You'll find a rug you'll love. We guarantee it.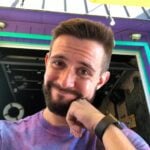 Russell is a writer and comic based in New York City. His plays have been featured at Penn State's Cultural Conversation's Festival, The NYC Thespis Festival, and Imaginarium's Inaugural Theater Festival. Follow him on TikTok and Instagram @pooleparty528