We Will Find a Way
I have a firm belief in the hope, strength, and overall goodness of the human spirit. Though my partner disagrees with me and says evil lies at the heart of every human being, I say we all have love at our roots. Together, our opinions tend to balance each other out, albeit through a lot of discourse and debate. On most political views we [thankfully] agree, but when I was assigned this story, I was heartened about people around the globe showing support and solidarity under tremendous tragic circumstances. 
He, on the other hand, pointed out that human nature is selfish and opportunistic, and people will take advantage of the world's generosity, saying it sounds like a scam. We argued vociferously on the subject of how people, in general, react in times of extreme tragedy, such as the displaced refugees of war-torn Ukraine. He was adamant and even found an article on this very topic in support of his point, in his attempt to prove my foolish naivete.
But for me, while I recognize that opportunistic, reprehensible slimeballs exist – i.e.; those who prey on others weakened by horrific, uncontrollable circumstances, in this case – I don't agree that these people represent a significant percentage. My belief is that people are good in nature at their core, and in an overwhelming majority.
Airbnb Supports Ukraine
The recent announcement by Airbnb executives including the founders themselves, Brian Chesky and Joe Gebbia, of a fund to help Ukrainian refugees with temporary housing, via Airbnb.org Refugee Fund, was met with overwhelming support via Twitter from people all over the world. Americans accounted for over half of the reported more than 61,000 Airbnb bookings in Ukraine taken within the first 48 hours. 
People who are interested in giving in this manner are urged to thoroughly examine the host's site, to be sure the place they're sending money to is an individual, rather than a corporation, and that they've been in operation for some time with good reviews. This will help ensure the donations go to the people on the ground, who really need them, in the war-ravaged country. 
Etsy Supports One-Of-A-Kind Ukrainian Makers
Etsy, the artsy platform, has also pledged support for the people of Ukraine, canceling the balances and fees for sellers in Ukraine. Users are also purchasing digital stickers and other digital items from artists in Ukraine who are unable to produce physical artworks during this time of turmoil. The amount of debt canceled totals a contribution of about $4 million and includes the platform Etsy and sister sites Depop and Reverb. Meanwhile, many sellers on Etsy from all over the globe are donating part or all of their profits to donations set up to assist Ukrainians.
Tech Giants Stand Firm Against Russia
Additionally, tech giants Meta (Facebook), Twitter, and YouTube have placed restrictions on Russia's state-run media outlets and their access to advertising platforms, and are working hard to fact-check posts made by Russian users trying to spread misinformation. Meanwhile, Google and Microsoft are limiting downloads of Russian state-run media services from their app stores. Meta took things to another level in banning the two most important Russian media outlets across the European Nation, RT and Sputnik, at the personal request of European Commission President Ursula von der Leyen. 
Companies Worldwide Contribute Efforts To Ukraine
Ride-sharing app BlaBlaCar, operating in Ukraine, says it has transported more than 50,000 refugees fleeing the country. 
Billionaire Elon Musk, the owner of the electric car company Tesla, is doing what he can for the Ukrainians, allowing them to use the Supercharger stations in locations near the border for free. He also has activated the Starlink satellite through his other major company SpaceX, for Ukrainians to maintain reliable internet service throughout the crisis. 
T-Mobile, Verizon, and other phone carriers have lowered or waived completely fees for calls to and from Ukraine, some even offering this for local calls within the country. 
Über, the ride-sharing app, is doing its part. They've set up a place for people who wish to donate to the International Rescue Committee on the app, and offer to match donations of up to $1 million. But that's not all – Über also is offering free unlimited rides from the Ukrainian-Polish border to destinations in Lublin and Rzeszow, and users in the cities of Hrebenne, Dolhobyczow, and other Polish border towns can enter special codes to get a free ride to or from the checkpoints. Free transportation is additionally offered to migrant welcome center staff and to deliver donated goods to various warehouses in Poland. Über had put its services on temporary pause in Ukraine, but now is evaluating on a city-by-city basis, and is offering advance payments to drivers. The company is doing what it can to assist refugees in neighboring countries to become Über drivers, as well. 
This is just a smattering of companies, a small percentage even, who are all making an effort to do their part in support of the Ukrainian people. Americans are tired of donating to causes that don't have to account for where the money goes, which is likely why booking "virtual Airbnb stays" is preferable to the alternative of not knowing if your donation even gets where you want it to go. Also, it gives people a connection to who they're helping. 
The Inherent Kindness of the Human Heart
Through all of this, I present my own case of the goodness of the human heart. And although there may be certain risks, I think people doing the donating know that when they give, there are no guarantees. At the same time, just knowing the plight of these brave, fierce people who are right now fighting for merely the right to be free, makes me feel incredibly privileged. I am thankful to have been born free, in a country that despite its faults, is the very antithesis of Ukraine's oppressor. Truly, the heart of America is rooting for Ukraine, in a big way – an unprecedented way, in which technology is playing its role, too. Last but not least, our very own President Biden announced yesterday that we will [finally!] be banning Russian oil in our country. Bravo! 
While there are many places out there to donate, consider donating through Airbnb, International Rescue Committee and savethechildren.org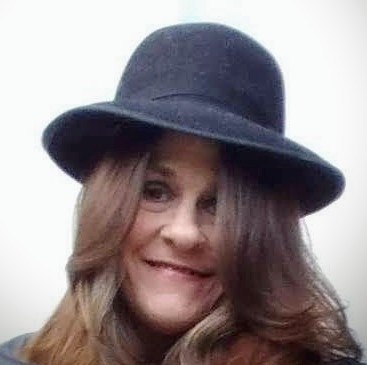 Rochelle Harris is a passionate writer originally from Phoenix, AZ. who credits her success to integrity and determination. She has a great sense of humor, loves music and her family, and writes fiction and poetry in her spare time. She is excited about the New York experience and lifestyle! Follow Rochelle on Twitter at @LinguisticAnRky or get in touch at [email protected]