A new trend on Tik Tok has highlighted a major crisis in New York City: post-pandemic rent increases. Twenty, forty, and as much as fifty percent increases have been observed across the city as landlords hope to recuperate their losses following the mass exodus of New Yorkers at the start of the pandemic. Many questions have arisen from the event, including whether it is legal and what the outcome will be.
What are Post-Pandemic Rent Increases?
Post-pandemic rent increases are the act of increasing rent following the cooldown of COVID-19 restrictions and dangers in the city. TikTokers of all backgrounds have taken to the video-sharing app to express their experience with the widespread problem of astronomical rent hikes. Some have described their dream lives being ripped away from them, while others have questioned how they're going to survive after being forced out of what they thought could be a forever spot.
One poster shared her unbelievable story of a rent increase from $2500 to $4950 upon "finally [being] happy and getting used to my life in NYC." Even in the less-drastic shadows, there has been a slow and steady increase in rental costs in the city. RentHop reports that the average rent for a one-bedroom is $3,450, a 3.73% increase from the price in 2020.
While TikTokers have brought the problem to a new audience on the app, this is something that many New Yorkers have been dealing with for months now. It seems no neighborhood, unit size, or person is immune to the hikes, but it hits especially hard for those residents who snatched up a great deal during the pandemic. Take this renter's experience after a year in a modest West Village studio with a jump from $2,696 to $3,950 when renewal came around.
Similar to the above-publicized examples, there are hundreds more that echo the difficulties of rebuilding after essentially being convicted with impossible new rates.  
Where Are Rent Increases Most Prevalent?
While many areas have seen an increase in NYC, Manhattan seems to be hit the hardest overall in terms of boroughs. According to RentHop, the number on year change for one-bedroom rents was the Upper West Side with a 44.4% year-over-year change. Following that was Long Island City with a 43.8% change and Chelsea with a 42.4% increase.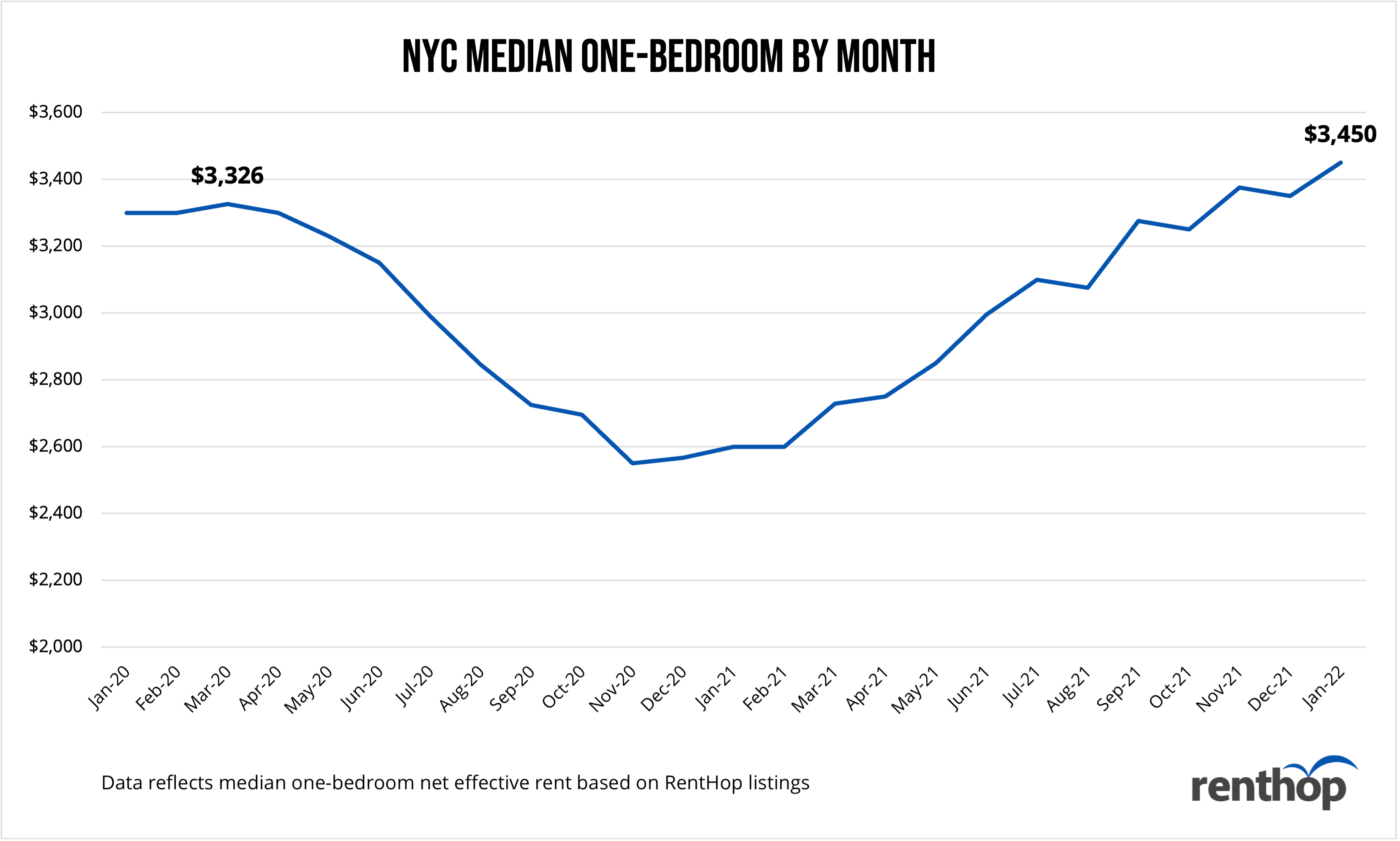 Alternatively, some neighborhoods saw declining interest by renters, perhaps because they left for good or because they settled in other neighborhoods with increased options during the pandemic. Some of these neighborhoods included Queens' Corona and Rockaway, Far Rockaway, and Ridgewood, as well as Roosevelt Island and Brooklyn's Red Hook.
Unfortunately, New York is not the only place to be experiencing the harsh phenomenon, though it is among the highest. Renters across the country have declared that their rent following COVID-19 was unbearable as well, forcing many to move out. Between December of 2020 and December 2021, Realtor.com found that studio to two-bedroom units was up over 19%. Miami is another city that saw a huge boom in the rental market with roughly a 48% increase.
Why Are Landlords Raising the Rates So Drastically?
The short answer is… because they can. With residents moving back to the city following a cool down in COVID-19 cases and eased restrictions, there is more demand than there was a year or two ago. While units sat empty for months at a time with no one to rent them unless a hefty discount was involved, that is no longer the situation. 
Additionally, many leases signed during the pandemic were accompanied by a COVID-19 lease rider that explained a unit would be reduced due to the pandemic but could be raised again once the lease was up. So while a bump in rent wasn't a surprise, the amount was dependent on what a landlord wanted. This could lead to astronomical increases, sometimes beyond market value. 
As such, it's become a case of "pay up or get out" because bigger profit margins are on the horizon. While it displaces many new-to-town tenants and those with deep roots alike, the chance for higher profit is seemingly too good to pass up. Brett Allen with Living New York echoes this, saying, "This is landlords asking for higher prices than they ever have before just to see what they can get."
Are Unregulated Rent Increases Legal?
Currently, there are no laws that limit the amount a landlord may increase their rent rates at one time. Most, if any, restrictions are focused on subsidized and rent-stabilized units. In those cases, a landlord may only increase rent by 1.5% after six months on a one-year lease as set forth by the NYC Rent Guidelines Board. That leaves very little protection for anyone outside of rent-stabilized units and leaves them vulnerable to things like the post-pandemic rent rise.
With that being said, the norm for rent increases has rarely ever exceeded a 5% spike, which makes today's crisis – in a place that is already plagued with scarce affordable housing opportunities – especially troubling. Much like the entire span of the pandemic was unprecedented, the circumstances for NYC real estate post-pandemic are the same.  
Is There Anything That Can Be Done?
While some may be able to negotiate down a rent increase to something more affordable, there is no way to flat-out refuse a landlord's pricing in the name of a tenant's best interest. If no agreement is reached between a tenant and landlord, the tenant loses their rights at the date and time outlined in the initial lease signing, which means they must leave or be removed.
Other circumstances may provide grounds to take a landlord to court, such as less than a 90-day notice, prior to move-out day and if the unit was part of a rent-stabilized program. Regardless, it's important to check in on the lease contract for specifics on a case-by-case basis and to prepare a great counteroffer for negotiating the rent.
Though not an immediate benefit for struggling renters, it may be worthwhile to contact local public office officials about the problem they're facing. Sparking change through grassroots efforts could save the next renter from having to experience this or even improve the chances of one's own future the next time a lease is up.   
What Do Post-Pandemic Rent Hikes Mean for the Future?
The effects of the current renter's scene are impossible to know because nothing like this has ever happened before. However, many are concerned about what the rent increase could mean in regard to the economy as a whole with rising costs of living, inflation, and similar. When it comes to New York, there are no protections, but this may be something to change as time passes and the issue of sustainability and longevity for rental markets are deliberated.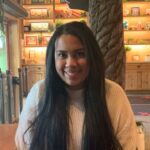 Kylee was born and raised just outside of Sacramento in a small town full of history and charm. She stays up-to-date on the real estate market and hopes to empower hopeful buyers and sellers to make the best decisions for themselves. Kylee is particularly interested in bridging the gap for younger generations, helping them understand the power of owning and investing in real estate.