SL Green Realty Corporation, Manhattan's largest office landlord, and Douglas Elliman launched the affordable housing lottery at 7 Dey Street earlier this week. 63 newly constructed are being offered to renters making combined eligible household income ranging from $45,566 and $167,570. Units are available via NYC Housing Connect.   Also, as another reminder, the Hunters Point 52-03 Center Boulevard housing lottery deadline is tomorrow, 9/13/21.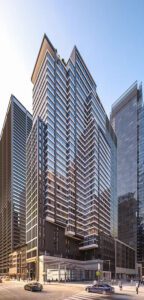 About 7 Dey Street
7 Dey Street is a 34-story mixed-use building located across from the Fulton Transit Center in the Financial District. It contains 17,000 square feet of retail space, 26,000 square feet of commercial space, and 217,000 square feet of residential space. Brett Herschenfeld, Managing Director at SL Green states: "Centrally located in one of New York's leading transportation and economic hubs, 7 Dey brings world-class architecture and much-needed housing to Lower Manhattan."  The building provides a sophisticated residence in an area of high demand, which will appeal to many looking to rent in Lower Manhattan. The space is also ideal for retailers with 22-foot high ceilings and an entrance on Broadway.
Designed by fxcollaborative, the 209 units are a mix of studios, one-bedroom, two-bedroom, and three-bedroom apartments. The units have oversized living rooms and windows that run floor to ceiling for the best views of the city. Residents have access to a variety of amenities including a fitness center, yoga studio, rooftop deck, party room, business center and 24/7 concierge. 
Also noteworthy is the participation in the Bilt Rewards Alliance. Through the program, residents canpay rent and earn points towards future rent payments with no fees. They can also use the points towards travel, fitness classes, or art and home décor items.
7 Dey Street Residences
With hardwood flooring throughout and wall-to-wall windows, the units are designed to make the space feel spacious. Kitchens feature stainless steel Bosch appliances, stone countertops, and counter-to-cabinet porcelain backsplashes. Units also have a washer and dryer, air conditioning, and high-speed internet. The apartments are outfitted with smart controls for heating and cooling.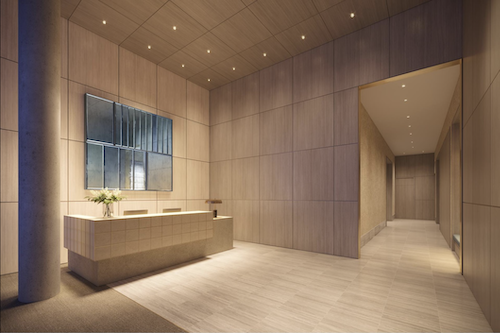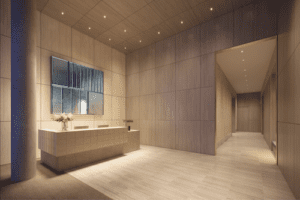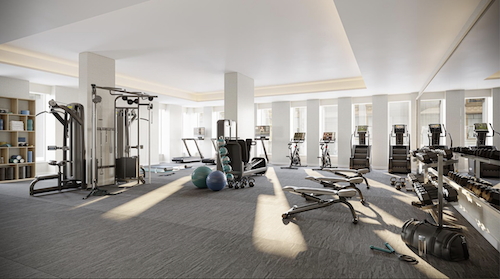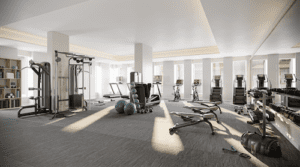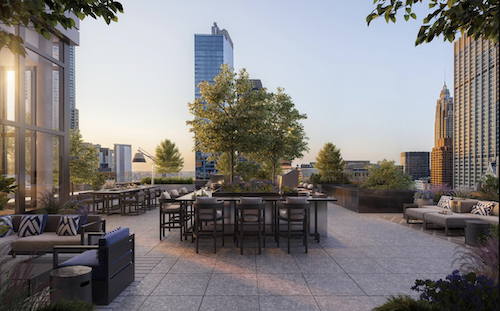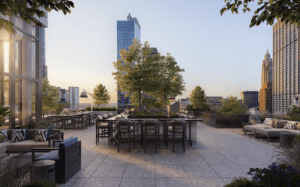 The Location
While the FiDiis bustling from 9-5, it is a quiet residential neighborhood after hours. 7 Dey Street is located across from Fulton Street, WTC station with easy access to many subway lines, NYC Ferry and NY Waterway. 
South Street Seaport, with its charming shops and cobblestone walkways, is within walking distance. Also nearby is Pier 17 which hosts a summer concert series and The Fulton, a Jean Georges restaurant. The ferry to Governor's Island is a quick trip to 172 acres of bike paths, restaurants, and art fairs.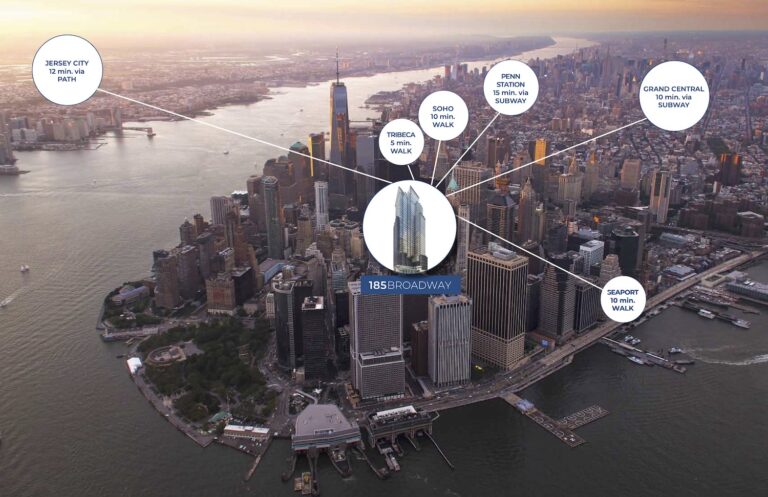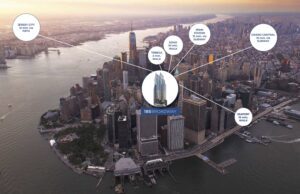 The 7 Dey Street Lottery
63 newly constructed units are offered with stabilized rent. Applicants who qualify will be chosen through a lottery, and the rent will be priced for low and middle-income households, which makes for affordable housing.  The lottery is run by SL Green, the NYC Department of Housing Preservation and Development, and the non-profit Settlement Housing Fund. To apply, residents must be at 70 to 130 percent of the area median income (AMI), which ranges from $45,566 to $167,570. Four studios are available for rent for $2,523 per month for applicants within the $86,503 to $124,150 income range.  30 one-bedroom apartments are priced at $2,700 for incomes ranging from $92,572 to $139,620 and eight two-bedrooms with a rent of $3,235 for incomes from $110,915 to $167,570.
Interested? Prospective renters that meet the household size and income requirements can apply for these apartments through November 3, 2021.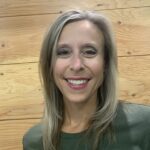 Lara Popeck has been writing for over 10 years, with a focus on business and real estate-related articles. She has a degree in Economics from Bryn Mawr College and an MBA from Montclair State University.