Twenty years after the visceral devastation and human anguish of September 11, 2001, the final step of rebuilding is finally coming to the now hallowed ground at the heart of Manhattan.
The sixteen acres of the World Trade Center site became the centerpiece of rebirth in America after the 9/11 attacks. The loss of life meant that this would always be a sacred piece of ground, but New Yorkers are resilient and determined to keep life moving forward. That meant rebuilding and reinventing the site. 
What's there right now? If you take a walk up to 2 World Trade Center, you'll be greeted by masses of corrugated steel that are covered in art installations. As with the rest of the area, there's a draw to this place as a symbol of rebirth and unity. 
Decades of planning
Five years ago, Rupert Murdoch pulled his plans with NewsCorp to rebuild on the site. The bold designs of Danish architect Bjarke Ingels ended up falling flat when it came down to actually putting steel together. 
Despite the years-long fits and starts, owner Silverstein Properties has finally unveiled its plan to build the second tallest building at WTC with Foster + Partners, led by architect Norman Foster. as it tries to get what would be the second-tallest skyscraper at the site going. 
Foster's current best-known works in New York City include 425 Park Avenue and his inventive Eighth Avenue Hearst headquarters, comprised of audacious triangles rising out of hundred-year-old architecture. You might be most familiar with his work at Apple with their Cupertino, CA headquarters — Foster designed Apple's famous ring building. Foster has a fondness for food-related architecture, something clear in his "Gherkin", a pickle-shaped skyscraper in London.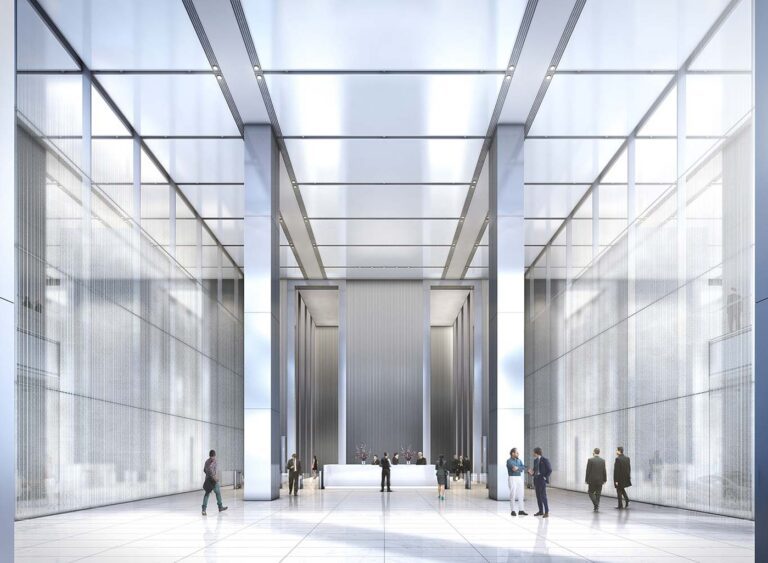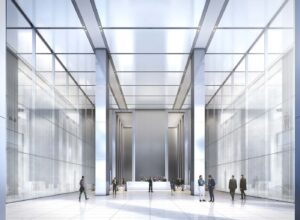 Sustainability & profitability
2 World Trade Center is set to be unlike anything we've seen from Foster before. The new design, which is a refresh of Foster's 2006 concept, consists of four diamond-shaped towers slanting towards the site of the Twin Towers, now marked by two footprints and a memorial.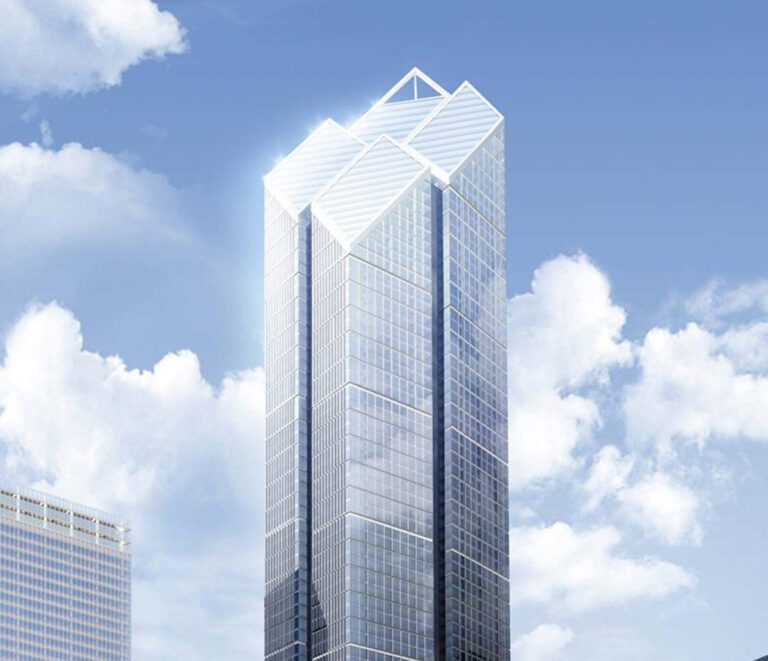 According to Silverstein Properties spokesperson Dara McQuillan, the 2021 update of the original will be "the healthiest and most sustainable building on the planet." That's a tall order, but then again Silverstein is looking to get some buzz and interest on this property after twenty years of slow motion. 
However, unlike the other developments at the World Trade Center site, there's no government money involved in this building. Without an occupant, there's no money to push the project forward. An anchor tenant is the path toward financing, which is somewhat surprisingly not forthcoming. The site was once considered the most desirable of the possible construction sites at the WTC thanks to its proximity to the subway and Wall Street. Other properties at the WTC are fully occupied. 
The prospect of bringing the final building to the World Trade Center site is certainly exciting, particularly in light of the twentieth anniversary of the attacks. Whether and how that happens is yet to be seen. 
As always, New York continues to reinvent itself and thrive in the face of struggle.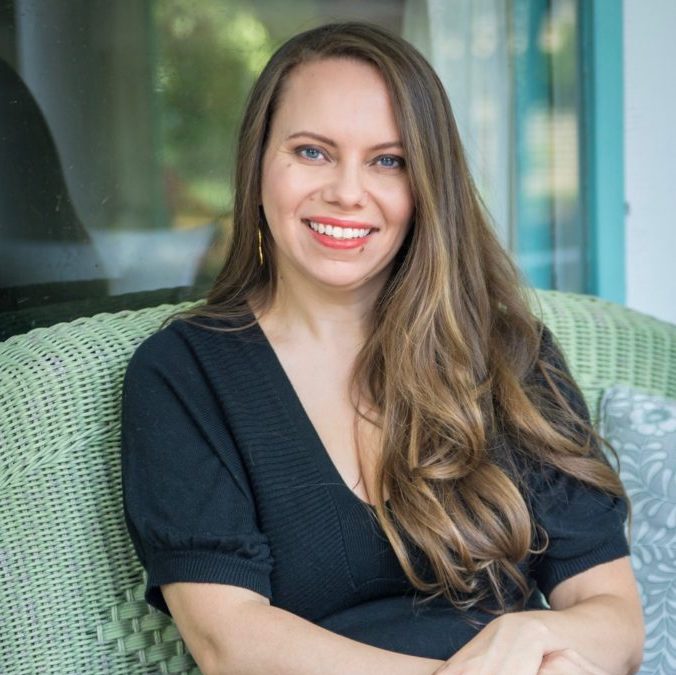 Autumn Karen chases words and her three rambunctious boys when she's not climbing mountains or teaching ghostwriting to college students. Her biggest passion is building community through information and communication.