304 East 134th Street in the Port Morris section of the Bronx is a seven-story, brand new residential building. There are seven affordable housing units for households of one to three people at 130 percent of the area median income (AMI) that are now available on the NYC Housing Connect lottery.
About 304 East 134th Street
Designed by S. Wieder Architect and developed by Joel Rubin under the East 134th Terrace LLC, this modern building has 22 residential units, of which seven units are designated for affordable housing. The apartments were made to maximize living space as well as designed with comfort and technology in mind.  
The units are of modern design as well, with sleek kitchens and bathrooms. Each kitchen is equipped with energy-efficient appliances, including a dishwasher, and high-quality countertops. The bathrooms are well-appointed with high-end finishes. The residences also have a patio or balcony, high-speed internet, a washer and dryer, and air conditioning. Tenants are responsible for electricity, including stove, heat, and hot water. Residents will enjoy building amenities such as a fitness center, rooftop terrace, and parking.
The Units at 304 East 134th Street
In order to apply, households must be in the eligible income range of $68,572 to $156,130, or 130 percent of the AMI. There are five one-bedroom units for households with one to three people with incomes from $68,572 to $156,130. There are two one-bedroom apartments for households for one to three people with a monthly rent of $2,300 for those with incomes between $78,858 and $156,130.
About Port Morris, Bronx
Port Morris is between the East River and Harlem River, and is filled with both residential and commercial properties. The Randall's Island Connector is a short walk from Port Morris, allowing residents access to the park and its attractions. The area was formerly a piano manufacturing mecca so there are still old factories and warehouses with character throughout the neighborhood. Now, it contains an artist's community that is evidenced by the street art that is on every corner, as well as local galleries. The building is close to restaurants, nightlife, and breweries, as well as transportation such as the 4, 5, and 6 subway lines, making for an easy commute. 
How to Apply
Interested prospective renters must meet the income and household size requirements to apply. Potential renters may apply by mail or online at NYC Housing Connect.  But hurry, the deadline for applications is July 15th.
You can read more about how to apply for an affordable housing lottery or other buildings available on Housing Connect on CitySignal. The real estate market is ever-changing, so check out other Bronx listings below.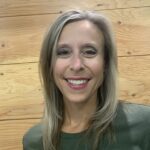 Lara Popeck has been writing for over 10 years, with a focus on business and real estate-related articles. She has a degree in Economics from Bryn Mawr College and an MBA from Montclair State University.