Michael Rubens Bloomberg is the co-founder and majority owner of Bloomberg L.P., a financial, software, media, and data company. It is famous for its use of the Bloomberg Terminal, a private, secure network for professionals in the financial and other sectors to access data in real-time and place trades on the electronic trading platform.
21st Century Icon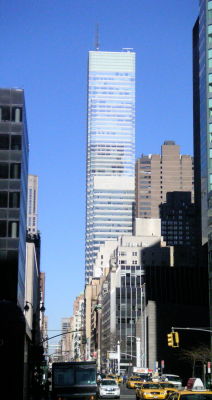 The terminal is also used to provide news, price checks, and messaging across the private proprietary network. But that's not all. Michael Bloomberg is also a politician, an author, a philanthropist – and yes, this week's billionaire. He was the Republican Mayor of New York City from 2002-2013 for 3 consecutive terms, overturning a previous limit of 2 terms for his third re-election. He was also a Democratic candidate for President of the United States in 2020, spending a record $935 million dollars of his own money on his campaign, before ultimately dropping out of the race. He is a highly successful businessman in his own right, a self-made billionaire who is indeed, a 21st-century icon. In fact, the Bloomberg Tower is right here in Manhattan, on Lexington Ave.
A Little Background History
His father was a bookkeeper for a dairy company and his mother was a homemaker. He was born on Valentine's Day in 1942 in Boston, and his parents moved around a bit until they settled in Medford, Massachusetts, where he went to school and lived until after college. When he was at Johns Hopkins University, where he ultimately got a Bachelor's degree in electrical engineering, he was also a member of the fraternity Phi Kappa Psi, where he was the first openly Jewish member. Interestingly, he also created the blue jay costume for the University's mascot. He then went on to Harvard Business School, where he graduated with an MBA in 1966. While he was in college, he worked as a parking lot attendant to help pay his tuition. After graduate school, he applied for Officer Candidate School in the U.S. Armed Forces but was denied for having flat feet. Bloomberg then got a job at Salomon Brothers, a large Wall Street investment bank, where he was in charge of equity trading. Later, he headed systems development, and designed in-house computerized financial systems for the company – but for now, it's still 1966.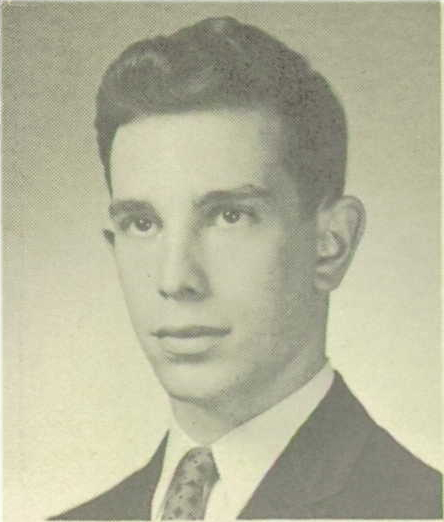 Before Bloomberg L.P.
One of the most amazing things about Mike Bloomberg is the fact that he was not born into his current billionaire status. But he wouldn't be where he is today if things had gone the way he expected them to, especially after making general partner of Salomon Brothers in 1973. But 1981 came around, and suddenly a new company called Philbro wanted to buy Salomon Brothers and "merge" with the company, in a very lucrative deal they couldn't say no to. But Bloomberg didn't dream of what inevitably happened.
According to the autobiography he later wrote, published in 1997, Bloomberg by Bloomberg, "I was willing to do anything they wanted. It was a great organization and I would have been happy to stay. I'd never have left voluntarily: There'd be no reason to in good times, and I couldn't have abandoned them in bad times."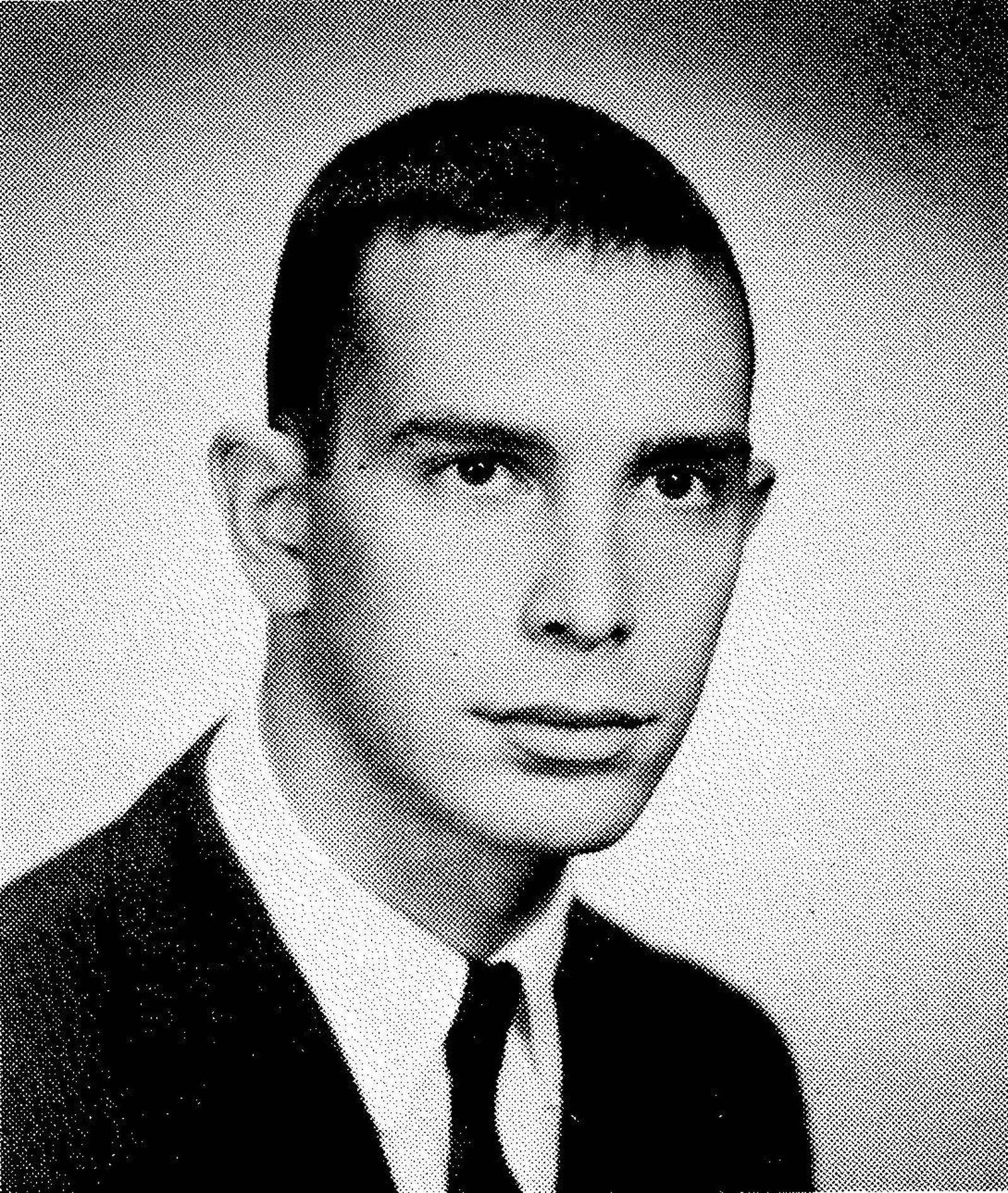 Despite his loyalty, Mike Bloomberg was one of just a few people who were fired. One more excerpt from his book states: "On Saturday, August 1, 1981, I was terminated from the only full-time job I'd ever known and from the high-pressure life I loved. This, after fifteen years of twelve-hour days and six-day weeks." The only saving grace was the $10 million dollar severance pay he received for the equity he had invested in the company. Little did he know at the time, this event would be the catalyst that signified the first day of the rest of his life.
Self-Made Billionaire
Bloomberg didn't let his firing keep him down for long. That same year, and with a chunk of the money from the severance pay, he started the company that would later change its name to Bloomberg L.P. It started out as Innovative Market Systems or IMS, and they sold the computer terminals eventually coined "the Bloomberg Terminals" that we described earlier. Today, there are over 325,000 subscribers to Bloomberg's Terminal, through Bloomberg Professional Services, worldwide. In addition, they own Bloomberg News, Bloomberg Radio, Bloomberg Message, Bloomberg Tradebook, and two magazines; Bloomberg BusinessWeek and Bloomberg Markets. They have grown to 176 locations and over 20,000 employees. According to Forbes, Michael Bloomberg was the 10th richest person in America in 2021, and #20 in the world, currently worth about $70 billion.
Politics and Beyond
As mentioned, he was Mayor of NYC for 3 terms, one of only 4 individuals to ever accomplish this. He was running for Mayor during the 9/11 attacks, and proved himself worthy under pressure; some say his performance that day, and afterward, eventually earned him the position in the first place. After all, the primary elections were scheduled for 9/11 that first year, and leading up to that date no one thought he had much of a chance. Then the planes hit, and everything else was forgotten. The Governor rescheduled the vote for almost 2 months later, and by then, Bloomberg had proven his value to a city in tatters. He made sure the 9/11 Memorial was open by the 10th Anniversary, remains involved, and made sure the new tower began construction.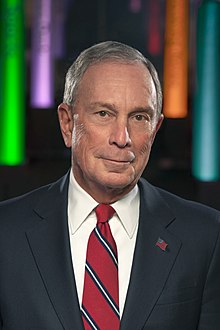 But much of his politics have been criticized, and rightly so. Stop and Frisk was highly controversial and he ended up withdrawing support and apologizing later, when it came time to change his political affiliation once again, to run for President. Some critics said he was out of touch with the underprivileged, and even those who worked with them, in government. He demonstrated some racist tendencies for sure with some of his policies. His "affordable" housing wasn't too affordable. He inevitably made some mistakes, as everyone does.
But critics notwithstanding, he is responsible for having trans fat banned in the state of New York, and forcing fast-food chains to post calorie information on the food they serve. He is also responsible for the ban on smoking, and for implementing bike lanes. The crime was reduced as the population increased, and the city was running pretty smoothly. However, he still utterly failed to win his nearly billion-dollar campaign for the Democratic nomination for the U.S. Presidency in the 2020 election.
But whether you love him or you hate him, Mike Bloomberg is an extremely powerful and influential person of our time. He signed The Giving Pledge in 2010 and since has given away more than $9.5 billion dollars, including $3.3 billion in 2019, when he gave away more than any other philanthropist. He has also donated over $5 billion dollars towards gun control, climate change, and anti-tobacco measures.
Bloomberg Real Estate
Now we get to the fun part – Bloomberg's real estate portfolio. His main residence (seen above) is said to be on East 79th Street, at 12,500 ft², a 5-story Beaux-Arts townhouse. It was estimated to be worth $17.7 million in 2020.
He also owns a condo on the 5th floor at 610 Park Avenue that he bought in 2000 for $3.8 million. Interestingly, it is a Trump-owned building. The building is pictured below.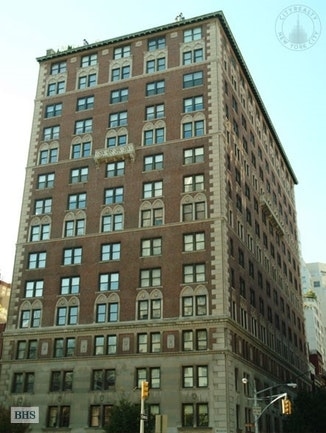 He also purchased a home in the Hamptons for around $20 million. Technically in Southampton, the immense 35-acre property includes a Georgian mansion built in 1910, with 22,000 ft², 11 bedrooms, and 8.5 bathrooms. The mansion is located at 119 Whites Lane in Shinnecock Hills. It is said to have black and white marble floors and sits next to one of the most exquisite golf courses in the country. An exclusive Gold Coast property overlooking the Peconic Bay, the home also features horse accommodations for his equestrian-loving daughter, Georgina. Unfortunately, the only picture I could find is a very old one, seen below.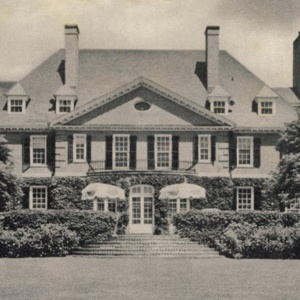 He has two properties in Westchester County, NY – a farmhouse in North Salem for $3.6 million and one in Armonk, no information on that one.
Outside of New York, he owns a property in Wellington, Florida that has 14,000 ft² in a wealthy section for equestrian lovers, probably to cater to his daughter Georgina. The home sits on 5.8 acres and he paid $11.8 million, according to The Real Deal. He owns a 4 bedroom condo in Vail, Colorado at Vail's Mountain Haus Ski Resort. Here's a picture of the resort.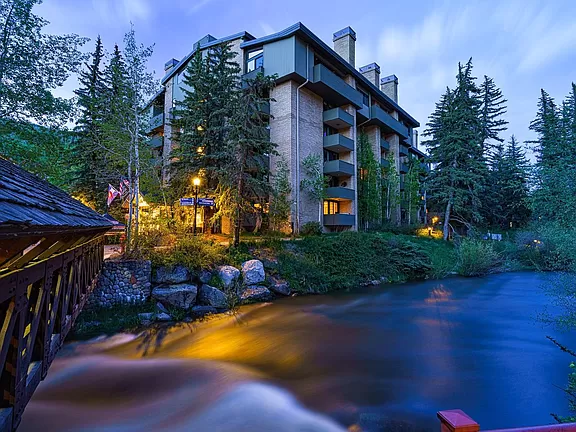 Outside of the United States, Bloomberg has a townhouse and an apartment in London. He bought the 7 bedroom home that once belonged to author George Eliot for $25 million in 2015, according to the New York Times. But his favorite property is a beachfront Bermuda home, where he spends a lot of time in his $10 million dollar home.
Whew! And of course, these are only the properties we know about. It must be nice to be a billionaire.
(featured image via Rubenstein on Flickr CC BY 2.0 and Unsplash)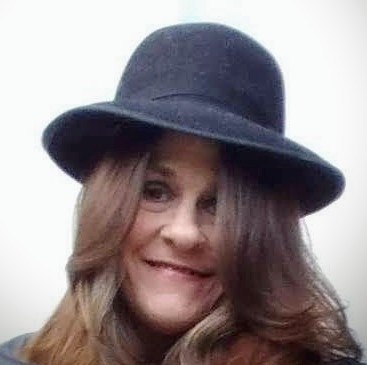 Rochelle Harris is a passionate writer originally from Phoenix, AZ. who credits her success to integrity and determination. She has a great sense of humor, loves music and her family, and writes fiction and poetry in her spare time. She is excited about the New York experience and lifestyle! Follow Rochelle on Twitter at @LinguisticAnRky or get in touch at [email protected]