While researching Mark Zuckerberg, our "billionaire of the week", I couldn't decide between thinking he was a spoiled rich kid who got lucky or that he's actually a decent human being. In the end, I think the latter wins out – although there are still a lot of questions. The world has watched as he started what was initially called "The Facebook" from his college dorm room (when he looked like he was about 14!) to quickly becoming the world's youngest self-made billionaire at age 23. Kylie Jenner, at age 21, has since dethroned him. Since then, we've also watched him make the enormously irresponsible decision not to tell users about a massive data breach that resulted in millions of Americans having their personal information shared without their permission. We've seen him subpoenaed and brought before Congress for questioning on this and other probing issues concerning user privacy, where he endured two days and more than 10 hours of intense and hostile interrogation. We've seen him admit to those mistakes, apologize for them, get fined by the SEC, and move on. But what do we really know about who Mark Zuckerberg is? Well, that's the problem that lies at the crux of this story.
Early Life and Facebook
Zuckerberg is a New Yorker, born in White Plains and raised in Dobbs Ferry with his three sisters. Mark Elliot Zuckerberg was born to psychiatrist mother Karen (maiden name Kemper) and dentist father Edward Zuckerberg on May 14th, 1984.
He grew up in a Reformed Jewish household with great-grandparents who immigrated from Austria, Germany, and Poland. He went to Ardsley High School and then Phillips Exeter Academy's private school and excelled greatly. By the time he filled out his college applications, he already knew Ancient Greek, Hebrew, French, and Latin – besides English, of course. He has since picked up Mandarin.
Highly intelligent from the start, it seems he was a product of excellent parenting and upbringing. Seeing his aptitude for tech, his father taught him Atari Basic Programming in the 90s and later hired David Newman, software developer, as Mark's private tutor. All of that paid off, and he was writing programs in middle school.
By the time he got to Harvard, he was bored. One day in 2004, with his college dorm roommates, they invented "The Face Book" as a photo and information directory of sorts and launched it from their dorm room. It turned into the incredibly popular and successful social network we now know as Facebook. And as they say, the rest is history. Well, that's the gist of it anyway. Zuckerberg dropped out of Harvard University due to Facebook's enormous success, to devote his time and attention there, but later received an honorary degree. Since 2008, Zuckerberg has been named one of the most influential people by Time Magazine, Person of the Year in 2010, and was on Forbes' list as the 10th most powerful person in the world. According to Wikipedia, he is the 6th richest person in the world at around $128 billion.
The Facebook Cambridge-Analytica Scandal

In 2013 or thereabouts, the data of up to 87 million Americans were harvested by a company called Cambridge Analytica through Facebook, without users' knowledge or consent. The company was apparently gathering psychological profiles of users with a few strategic questions through an app designed by a University of Cambridge research associate, data scientist Aleksandr Kogan.
The company harvested data from users as well as their friends. Cambridge Analytica was later ultimately connected with providing analytical data, which was said to help the Republican advertising campaigns of Ted Cruz and Donald Trump in the 2016 general election.
As was inevitable, Zuckerberg himself was then in the hot-seat for his role in the scandal, subsequently being subpoenaed and questioned by Congress relentlessly over this and other privacy issues. Consequently, he was fined $5 billion by the Federal Trade Commission for privacy violations. Interestingly, Zuckerberg himself is exceptionally protective of his own privacy.
Meta and Breakthrough Starshot
Mark Zuckerberg is the co-founder, chairman, Chief Executive Officer (CEO), and controlling shareholder in Facebook, and in 2021 announced they were changing the name to Meta Platforms, or Meta for short. As we discussed previously,
Zuckerberg's commitment was shown by developing the Metaverse, a next-level, 3-dimensional, and immersive online experience in other "realms," each with its own cryptocurrency. You can even invest in real estate in the Metaverse, and there has been a lot of news on this virtual reality/augmented reality sensation. The Meta brands include Facebook, Messenger, Instagram, WhatsApp, Oculus, Mapillary, and others. Meta's headquarters are in Menlo Park, CA.
Additionally, Zuckerberg is co-founder of another business called Breakthrough Starshot, a solar sail spacecraft research and development company started in 2016 by himself, Yuri Milner, and Stephen Hawking. They want to send interstellar probes to the Alpha Centauri star system. What is it with these billionaires and their obsessions with space?
Zuckerberg and Real Estate
Mark Zuckerberg's extensive $320 million real estate portfolio spans about 1,400 acres and 10 houses in Palo Alto, San Francisco, Lake Tahoe, and Hawaii. In 2012 in San Francisco, Zuckerberg spent $10 million on his 7,638 ft² home plus another $1.8 million in renovations. There are very few pictures or details about the home, but it is said to have 23 rooms and 4 floors. His primary residence is in Palo Alto, where he has purchased several houses together to own about half a block in Silicon Valley. His main living space is a 5,617 ft² home bought in 2011. The home has 5 bedrooms, 5 bathrooms, and wood floors and was purchased for $7 million. However, according to property records, he owns several houses there with a combined total of 20,000 ft², 15 bedrooms, and more than 16 bathrooms. His Palo Alto property cost a total of $50 million. Here are a couple of photos shared in the New York Post.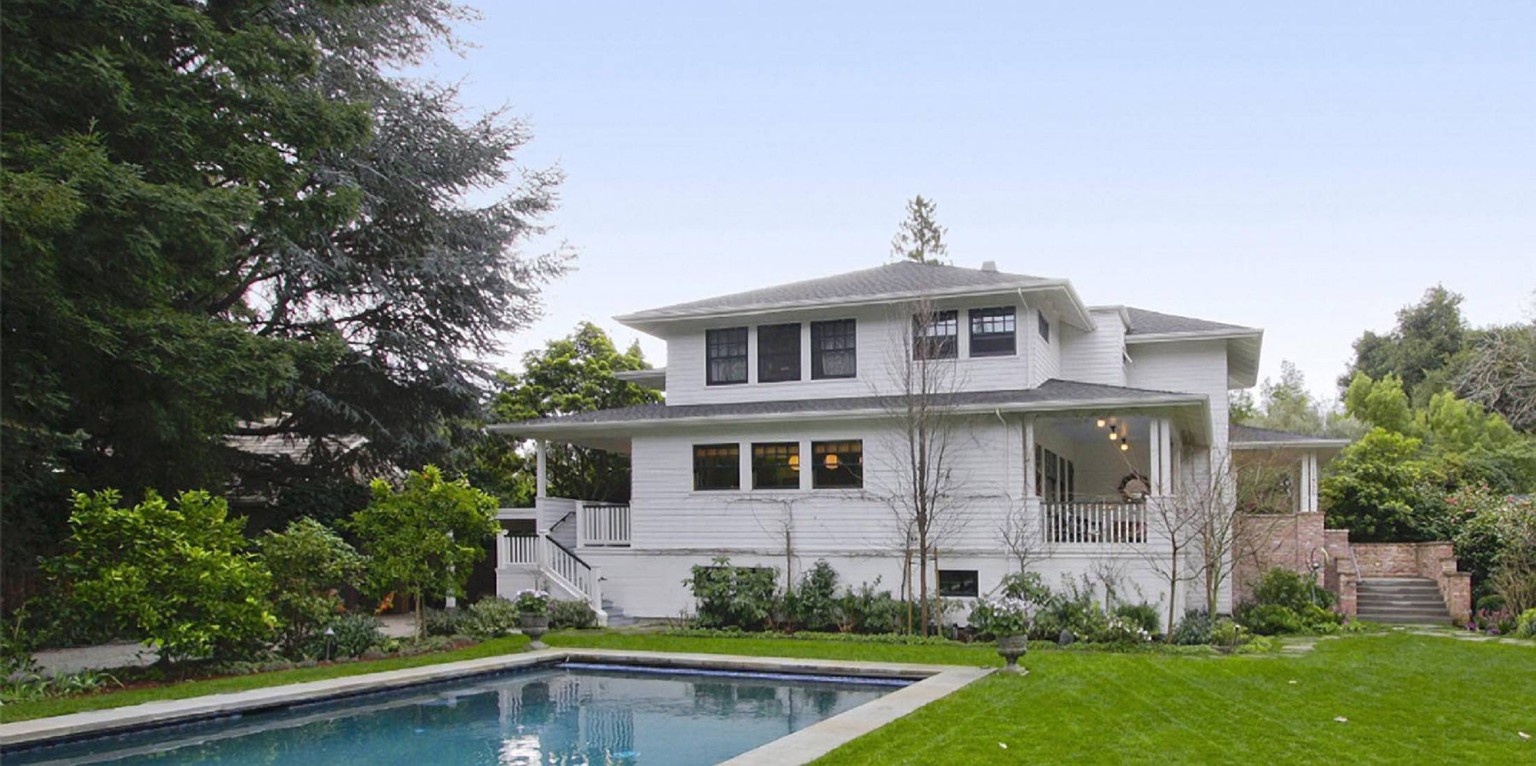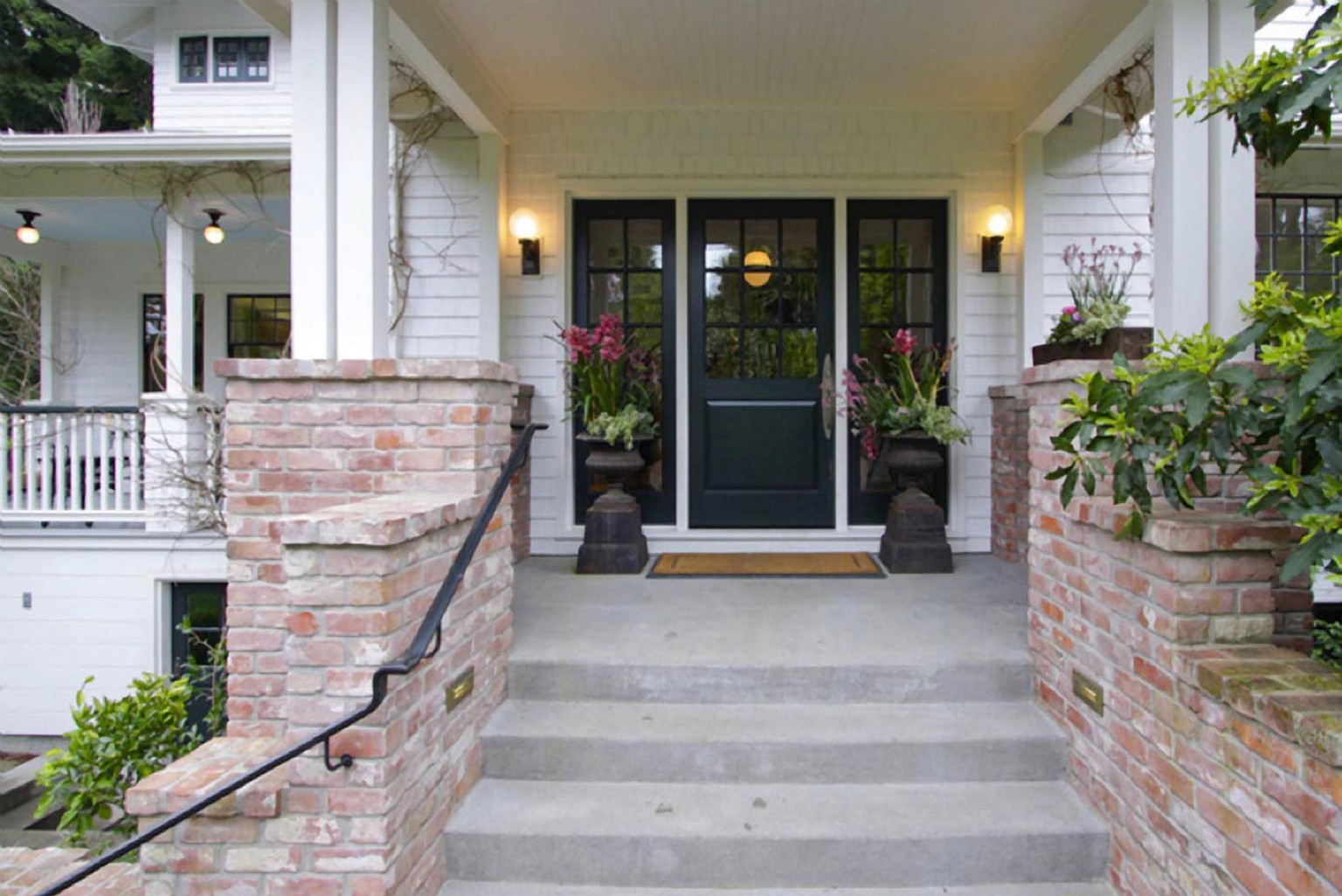 The colonial revival home features a saltwater pool, sunroom, fireplace, entertainment pavilion, spa, barbecue area – and a Facebook cannon that launches his signature gray T-shirts.
Final Thoughts
Mark Zuckerberg married Priscilla Chan in 2012, and they have two daughters. Together they have founded the Chan Zuckerberg Initiative. The LLC is a philanthropy devised after their first child's birth that will invest 99% of their Facebook shares over their lifetimes. The couple's philanthropic efforts have been quite significant. The main problem is that I still haven't found out anything much about who he really is. Even after countless hours of research, watching multiple interviews, and reading numerous articles, I feel like I don't know very much about his personality. It seems that he cares much more about preserving his own privacy than that of most Americans. But at least he owned up and took responsibility for his mistakes and respectably conducted himself. Only time will tell, as he's still just 37 years old – and one of the world's wealthiest, most powerful people.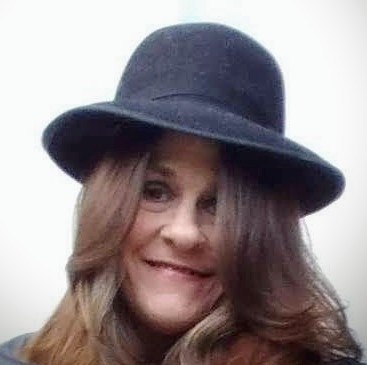 Rochelle Harris is a passionate writer originally from Phoenix, AZ. who credits her success to integrity and determination. She has a great sense of humor, loves music and her family, and writes fiction and poetry in her spare time. She is excited about the New York experience and lifestyle! Follow Rochelle on Twitter at @LinguisticAnRky or get in touch at [email protected]