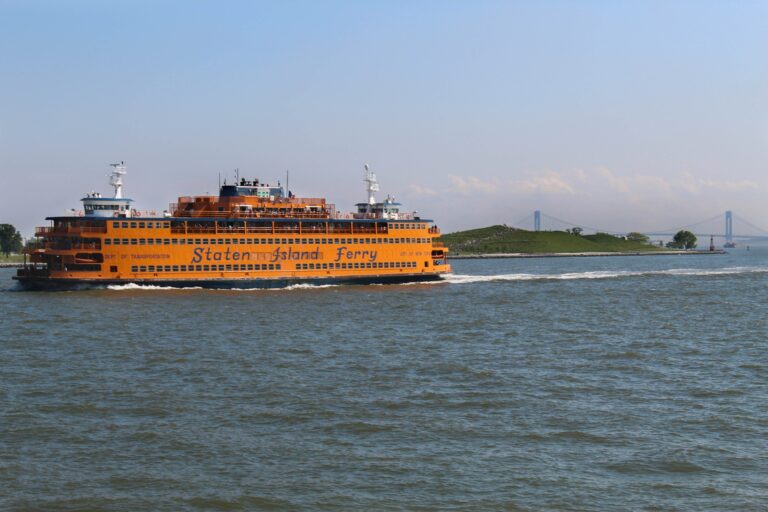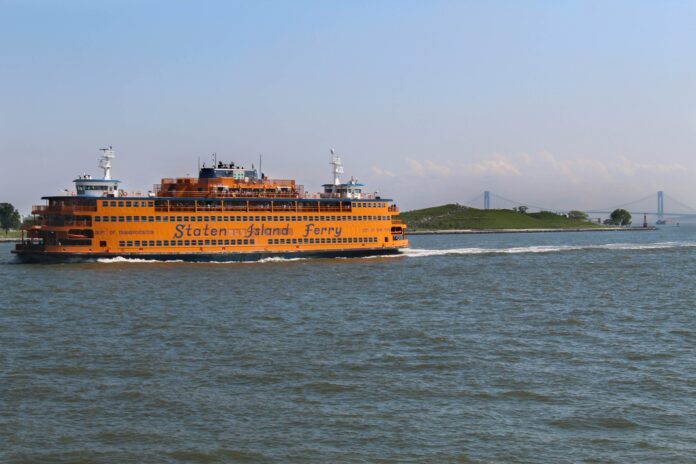 ​As you make your last-minute celebration plans, you stop to think, "What signature and unique experiences does Staten Island have to offer?" You don't want to blend in with the crowd, you want to stand out! So where can you go to impress, especially if it's the first date? Since you cannot pack too many activities into one date, we designed five unforgettable experiences for you and your sexy date to enjoy. You're welcome.
All you have to do is make the reservations, arrange the transportation, compliment your partner, and smile. Oh yes, and somebody has to pay the bill. Not too hard, right? We know you can turn on that incredible charm anytime you want to!
Where will your Valentine's day adventure take you?
Before your evening truly begins, why not explore the best brewing company Staten Island has to offer? The Flagship Brewing Company in the North Shore area lets you explore the crafts. Craft beer, that is! Since 2014, This brewery has offered a tasting room experience with fifteen beers on tap. The Flagship brewery has something for everyone. You can take a tour and even purchase merchandise such as matching sweatshirts! A tour is a great way to learn about the art of craft beer production, processes, and ingredients. Then, as you settle down by the bar, and put on your matching Flagship sweatshirts, order a flight or ask to try a couple of beers. If you are not sure which flavor profile you like, a flight is a great way to explore the world of hops! If you fall in love, you can purchase kegs to go and even sign up for the newsletter to keep track of new releases. Visiting a fun brewery is such an adorable way to celebrate Valentine's Day!
Check out their events page or sign up for updates to receive notifications on the latest happenings.
This majestic and gorgeous theater is located in the very center of Staten Island, next to 350 Richmond Terrace, and houses performance arts, Picture Palace, and an office complex. Attributed to the famous architect Eugene de Rosa, this 2,800-seat structure opened its doors in 1929. Nestor Castro designed the heavily ornamented interior reminiscent of a melange of Spanish/Italian Baroque influences. Since 1978 there have been multiple attempts at revival. Briefly, St. George theater served as a dinner theater, nightclub, and antique showroom, but the revival attempts were unsuccessful. Finally, in 2004 a nonprofit took over. The theater revived, showcasing over 400 events until it closed doors for a $5.2 million restoration project in 2017. 
The now-restored gem is worth the visit. The Saint George theater hosts educational programs, architectural tours, concerts, comedies, theater companies, and children's shows. However, be careful using the bathrooms. According to the radio host, Ken Dashow, and his wife (an actress), the lady left to visit the powder room backstage during one of the rehearsals. As she tried to leave, the door locked. Upon hearing sounds, she pleaded with her captor to let her out. Finally, someone giggled and opened the door, but no one was there. 
Check out the showtimes and events at this historic gem worthy of the most romantic date.
This beautiful, waterside multi-level restaurant is reminiscent of a bygone era's elegant, classy Italian mansion. This is perhaps the most romantic restaurant on Staten Island and a great place to watch the sunsets and skyline. The Bubble Specials Brunch would make a great pre-Valentine's day date. Angelina's features a bar/lounge and a restaurant area that allows patrons to relax in an unforgettable atmosphere.
The appetizer menu has amazing club crab cakes with shrimp, heirloom tomatoes, onions, avocado, lemon, and evoo. Other items of interest include mixed cold seafood salad, carpaccio, and tuna tartare. The pasta menu features Zuppa Di Pesce and (our personal favorite) squid ink pasta with shrimp, clams, mussels, and scallops in an Italian plum tomato sauce. For the main entrée, you might consider the pistachio-crusted, wild Chilean Sea Bass with limoncello and caper berries, the Osso Bucco, or the rack of lamb (pistachio encrusted, Oreganati, or grilled in Port wine reduction).
Are you in the mood for sushi? This upscale Japanese/French fusion is likely to quench your appetite. Fushimi is the perfect mix of luxury, romanticism, and elegance. The atmosphere is more reminiscent of a lounge rather than a restaurant. So please sit back, relax and order a cocktail. Try one of their signature drinks, such as a spin on a Mojito or The Rockaway Beach. The menu includes an assortment of sake, champagne, wine, and other drinks. For wine lovers, consider a bottle of the Stag Leap Cabernet.
The appetizers you must try include the scallop truffle canapés, short rib, and the sashimi pizza. Go ahead, try the Sex on the Beach and Out of Control rolls (no pun intended). If you have room for dessert, indulge in watching as the warm chocolate oozes out of your lava cake.
Amendment 18 is located inside the historic Edgewater Hall. Since 1876 this venue has served as a Vaudeville theater and entertainment locale. As a result, this speakeasy retains every bit of 19th-century character and history and will transport you back to the prohibition era. Amendment 18 hosted music, theater, and movie legends in its glorious past.
The 1920s inspired the design, menu, and drinks of this speakeasy. The beer list features local, as well as proprietary, craft beers. If you're considering a cocktail, rumor has it that The Perfect Storm is famous all over Staten Island. The heavy stone and brick and to the mystique, reminiscent of a European cellar. Currently, Amendment 18 hosts music, shows, and special events. Check out their upcoming calendar for more information.
We hope that you enjoy your date night…hopefully you'll enjoy it well into the following day. We wish you and your date a very special, sensual, and happy Valentine's Day with many more to come. 
---
Want to try another borough for a first date option? Check out these other locations!