The residential building at 2484 Bedford Avenue in the Flatbush section of Brooklyn has just become available for the affordable housing lottery on NYC Housing Connect. The building is a new construction six-story residential dwelling. Eight units are available through NYC Housing Connect at 130 percent of the area median income (AMI) for incomes in the range of $65,143 to $167,570 for households of 2-5 people.
What is 2484 Bedford Avenue like?
The modern building, which houses 25 residences and a garage for 13 vehicles, was designed by Brooklyn-based architect S. Wieder Architect. It replaces an older single-story auto shop and adjacent parking lot. The outside façade of the building is a mix of floor-to-ceiling glass and black metal beams. The building is comprised of 29,027 total square feet; 17,912 square feet of which is dedicated to the enclosed parking garage.
Amenities at 2484 Bedford Avenue
There are many amenities in the new building. Residents will enjoy an elevator, gym, media room, backyard, bike storage, garage, laundry services, and a rooftop terrace. All units have air conditioning, dishwashers, and balconies, and are pet friendly. The residences also feature hardwood-style floors, high-speed internet, and modern kitchens. Residents are responsible for paying for the electricity for their unit, which includes a stove, hot water, and heat.
The building is conveniently located less than half a mile from subway lines 2,5 and Q, making a commute to Manhattan easy. It is less than a mile from Prospect Park and in the area of several museums.
About Flatbush, Brooklyn
Located in the heart of Brooklyn, Flatbush is a diverse neighborhood with a mixing of culture and architecture. The neighborhood offers shopping, an active local community, and upbeat and lively energy. Flatbush Avenue features ethnic grocery stores, trendy clothing stores, and the Kings Theatre.
Peaceful residential streets surround the center of the shopping district on Flatbush Ave.  Flatbush real estate offers a variety of housing types from grand Victorians to pre-war apartments to single and two-family homes, most at reasonable prices. Flatbush is also one of the only areas in Brooklyn where residents can find housing with available parking. The diverse culture and affordable housing options are drawing a large number of young families and professionals to the area.
Available Units and Income Requirements
There are eight two-bedroom units available in the building at 130 percent of the AMI for incomes ranging from $65,143 to $167,570. The monthly rent for a unit is $1,900, regardless of household size, an affordable option since the average rent for a 2 bed in Flatbush is currently $2,525. Of course, the income requirement ranges do differ.  For example, for a household of 4 people, the income range is $65,143-$155,090.
How to Apply
Prospective renters that are interested in this property must meet income and household size requirements in order to apply. Applications must be postmarked or submitted online at NYC Housing Connect by December 28, 2021. You can read more about how to apply for an affordable housing lottery or other buildings available on Housing Connect on CitySignal.
(featured image courtesy of Yimby)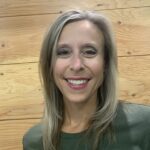 Lara Popeck has been writing for over 10 years, with a focus on business and real estate-related articles. She has a degree in Economics from Bryn Mawr College and an MBA from Montclair State University.