It's Black History Month, and that means it's time to celebrate all the achievements that the black community has made, and will continue to make. One way to celebrate is to remind ourselves that Black liberation and equity is a constant battle that must continue year-round, not just in February. So recommit yourself to the good fight with these Black-owned businesses that, again, are open all year!
Brooklyn Sweet Spot
Located in Fort Greene, this bakery offers a ton of sweet treats that'll have your mouth watering. The food tastes as good as it looks, and that's saying something considering everything on the menu looks like a work of art. They even make custom treats for birthdays, weddings, or if you're just in the mood for a unique cake. Be sure to check them out!
Style Eyes Optical
Located in Flatbush, this Optician gives you the gift of eye-sight in a stylish way. In fact, these glasses look so good, many celebrities have worn them, like Cyntia Erivo! Perfect for any occasion, you'll be coming back here again and again to find a variety of specs to fit your entire wardrobe. Be sure to see what they have!
Life Wellness Center
Located in Bed-Stuy, this place has everything. Acupuncture, massage, and even an entire apothecary to explore for at-home wellness. We all get sore from time to time, and we deserve to relax a little, especially in the big apple. So take a trip to Bed-Stuy and see what Life Wellness Center has to offer. Your muscles and peace of mind will thank you.
Xanthines All Natural Products
Headquartered in Astoria, this brand has everything from body wash to CBD. You can't walk into their store. The business is online only. However, that only increases their versatility. You can either buy individual items or you can sign up for a monthly subscription and see what you get! And with quality products like these, you'll want to sign up for their monthly subscription.
The Lit Bar
Located in The Bronx, this beautiful place is a wine bar and bookstore that's cozy, intimate and a ton of fun. The Bar hosts several events during the year and, if they don't have a book you're looking for, they can order it for you! They even order books for businesses and work with the community to encourage reading amongst those who are and are not old enough to drink wine.
Abyssinia Ethiopian Food
Located in Harlem, this place is delicious. Manhattan has an abundance of great Ethiopian places, but this spot is number 1 on many people's lists. With individual and group plates, an abundance of choices, and amazing staff, Abyssinia is a Harlem gem that is not to be missed. Bring your appetite with you, because you'll leave feeling full to the rafters.
Sylvia's
Another Harlem favorite, Sylvia's is the master of soul food. Their plates are so good that they decided to bottle their spices and sell them to the public. Isn't that nice of them? They also cater many events, so hit them up for your next party. You will not be disappointed. The coolest part of Sylvia's? The Sylvia and Herbert Woods Scholarship Foundation is awarded to three young chefs from around the world every year.
Akwaaba Mansion
If you thought you had to leave the city for an upscale Bed & Breakfast experience, think again. Located in Bed-Stuy, the Akwaaba Mansion is a beautiful resort in the heart of Brooklyn. The hotel opened in 1995, but the house has been around since 1860. They even have merchandise you can buy to decorate your own home! Now that's a vacation I can get behind.
Dphotra
Headquartered and manufactured in Brooklyn, this clothing brand sends fashionable and comfy items all over the world. The brand focuses on neighborhoods and boroughs, as well as the pride and spirit of said boroughs. Purchases over $100 have free shipping, so buy several items and get a nice discount!
Harlem Hops
Located in Harlem, this awesome place serves more than just beer. They have food and even produce their own music! This place is an experience and a half. A night spent here is one you will never forget. The faces are friendly, the staff can tell you every detail about every beer they sell, and the music will leave you breathless. 
Harlem Doggie Day Spa
Located in Harlem, this doggie daycare is known for the fun bright colors and friendly dogs that stay here. While other doggie daycares just stick your pet in a large empty room, Harlem Doggie Day Spa seeks to enrich your pet. When you pick up your dog after a long day at work, they will be as exhausted as you are from all the fun they've been having!
Matrescence
Based out of Staten Island, this skincare line caters to women who are, or those who are seeking to become, pregnant. Featured in many beauty magazines, this brand is highly applauded by customers who keep coming back. Everyone deserves healthy skin, and Matrescence knows that. Their products can only be found online, so head to their website and find products that will blow your mind.
These are just a few of the Black-owned businesses providing vital services to NYC. Eclectic and cool, these brands and more know how to reach their customers and keep them coming back. Now that you know what they are, you can keep coming back too. And tell your friends so they can get in on these great deals, along with many more. It is also good to go out and seek businesses that are Black-owned. As I said in the beginning, these stores are open year-round. That means they need customers year-round too. So what are you waiting for? Get out there and support as many Black-owned businesses as possible!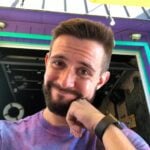 Russell is a writer and comic based in New York City. His plays have been featured at Penn State's Cultural Conversation's Festival, The NYC Thespis Festival, and Imaginarium's Inaugural Theater Festival. Follow him on TikTok and Instagram @pooleparty528