The affordable housing lottery for 1111 Fulton Street in Bedford Stuyvesant, Brooklyn just opened this week. Newly constructed, 1111 Fulton Street is a mixed-use building that houses seven residences, six of which will be available in the Affordable Housing Lottery based on income and household size.  
About 1111 Fulton Street
1111 Fulton Street was designed by ND Architecture & Design, also located in Brooklyn. Seven residences are in the building, with six units available on NYC Housing Connect at 130 percent of the area median income (AMI), ranging from $70,286 to $167,570 in eligible income for households from one to five members.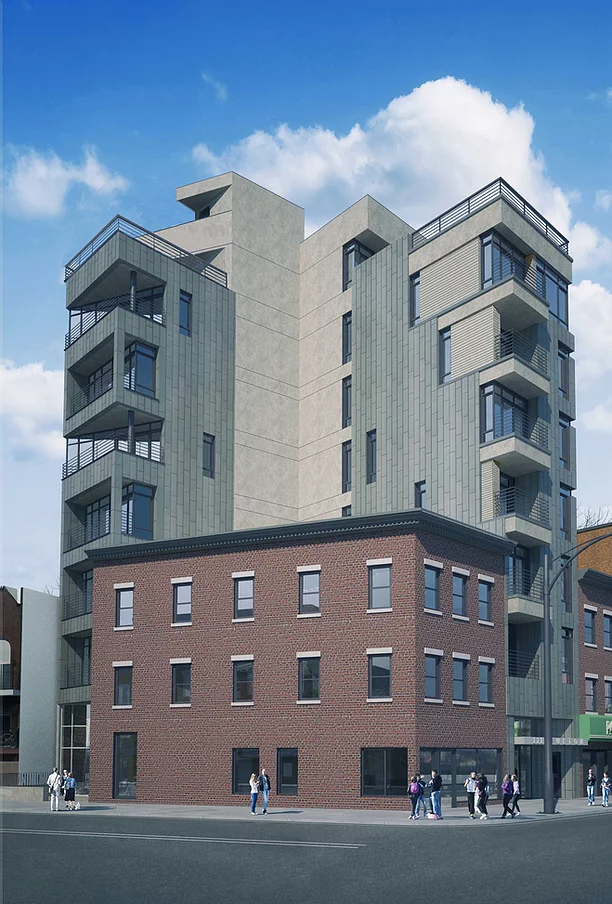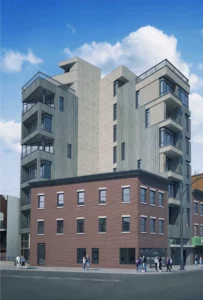 Amenities at 1111 Fulton Street
The six units all feature name-brand appliances and finishes and have air conditioning. The style of the residences is clean and modern, with a neutral palette of varying shades of gray and white. Residents will enjoy bike storage lockers and a shared laundry room. The building is conveniently located near the A,C, and S subway lines.  
Available Units at 1111 Fulton Street
There are several available units based on income and household size. At 130 percent of the AMI, two studios are available for $2,050 per month for those with incomes between $70,286 and $124,150. There are two one-bedroom units with a monthly rent of $2,300 for incomes in the range of $78,858 to $139,620. There are also two two-bedroom units for incomes between $92,572 and $167,570 with a monthly rent of $2,700. 
About Bedford-Stuyvesant
Bedford-Stuyvesant is a large and sprawling Brooklyn neighborhood best known for its historic brownstones, which are some of the city's most colorful and beautiful. Families who have lived here for generations take pride in the neighborhood, and long-term residents often know each other's families. Active block associations and community centers helped foster the development of the neighborhood.
Bedford-Stuyvesant has a fair amount of commercial activity. There is an array of community and cultural resources in the area. It has become a dining destination as restaurants feature everything from Italian cuisine to classic soul food. 
How to Apply
Prospective applicants must meet the income and household size requirements to apply for these residences. Qualified applicants may be required to meet additional selection criteria. Applications can be sent via mail or submitted on the NYC Housing Connect website. There are no application fees or deposits, but applications are due no later than December 31, 2021.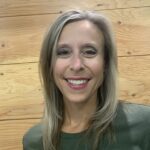 Lara Popeck has been writing for over 10 years, with a focus on business and real estate-related articles. She has a degree in Economics from Bryn Mawr College and an MBA from Montclair State University.