From peepholes and chain guards to window screens and ACs, renters in NYC should know what their landlords are and aren't required to provide in the rental home. In this article, we'll go over 10 landlord requirements included in NYC's Housing Maintenance Code, followed by 10 common things that renters expect their landlords to include, but aren't.
10 Things NYC Landlords Are Required To Provide Their Renters
1) Heat
October 1st kicks off "heat season" in NYC, which runs for eight months through May 31st. During this time, landlords are lawfully required to crank up the heat when the outdoor temperature dips below 55 degrees Fahrenheit. From 6 AM to 10 PM, landlords must heat all interior units to a cozy 68 degrees Fahrenheit. The overnight schedule, from 10 PM to 6 AM, doesn't require an outdoor temperature threshold, but landlords must ensure that indoor temperatures are heated to 62 degrees.
2) Hot Water
Every bath, shower, washbasin, and sink in a single- or multi-family property must be supplied with hot water between the hours of 6 AM and midnight. However, landlords can provide advance notice of water shortages or shutdowns for maintenance or repair by posting these notices in common areas with high visibility, such as elevators, vestibules, or stairwells.
3) Windows for Ventilation & Lighting
One of the oldest landlord requirements governs multi-unit properties erected after April 18th, 1929. Individual dwelling units must have at least one window per room that opens to a street, courtyard, balcony, fire escape, or suitable setback within the property. Each window must also provide adequate lighting for the room and should be easy to open for ventilation.
4) Smoke & Carbon Monoxide Detectors
Since 1968, landlords are required to install and maintain CO detectors near living and sleeping areas. It's the renter's responsibility, however, to make sure that the devices are working properly. This includes replacing the batteries when the device emits a high- pitched, intermittent (and incredibly annoying) beep, which is usually an indication that it's running out of juice.
5) Mold & Pest-free Premises
Many landlord requirements take root in one of the most essential renter protection clauses found in standard New York City leases: the Warranty of Habitability. Its gist is that renters have the right to a livable, safe, and clean apartment. Under this warranty, renters can expect a home free of holes in the floors and walls, cracked windows, mold, and pests that can be hazardous to health. On the issue of pests, landlords in NYC are also required to eradicate infestations of insects, rodents, and other vermin, including bed bugs.
6) Paint & Wall Coverings
Housing Maintenance Code in NYC requires landlords to cover walls with wallpaper or coats of paint and to keep the paint and wall coverings in good condition. This includes ceilings, walls, archways, baseboards, and crown moldings. Additionally, renters can request a fresh coat of paint every three years.
7) Lead-based Paint Information 
Landlords whose properties pre-date 1978 are required to notify prospective renters (in both English and Spanish) of the risk of exposure to lead from lead-based paint. More importantly, they must disclose areas in the property that have tested positive for lead- based paint. This issue poses serious long-term health risks. Lead poisoning due to inhalation or ingestion can impair mental and physical growth, especially in children under the age of six, which is why landlords have to replace lead paint in house holds with younger children.
8) Window Guards
New York City law requires landlords to install window guards in the apartment if the building has more than three units and if a child aged 10 or younger lives there. Landlords must also install window guards if the renter requests them for any other reason.
9) Peepholes & Chain Guards
Renters can glean additional landlord requirements in Article 11 of NYC's Housing Maintenance Code, which states that landlords must install a peephole for renters to view who (or what) is on the other side of the front door. Landlords must also provide a chain door guard to allow for a partial opening of the door. Both safety measures come in handy when unsolicited visitors come a-knockin.
10) Mail Service
Article 12 of the Housing Maintenance Code is titled "Miscellaneous Services and Facilities." In it, landlords are required to provide and maintain approved mail receptacles (along with a key for residents to access them) and a directory of residents living on the premises to facilitate deliveries.
10 Things NYC Landlords Aren't Required To Provide Their Renters
1) Window Screens
While the landlord is not required to provide window screens, it's quite common and generally seen as a good practice. Screens provide renters with a barrier for insects, especially in the summertime when mosquitoes are on the prowl.
2) Window Shades or Blinds
While some landlords provide window shades, others don't. If the apartment doesn't come with any, renters could work out a deal with their superintendents to get shades or blinds installed for a fee. But most window treatments are relatively easy to install, so some renters end up doing it themselves.
3) Light Bulbs
Landlords are responsible for replacing light bulbs in the building's common areas, including hallways and stairwells. But light bulbs in the dwelling unit are the renter's responsibility.
4) Air Conditioning
NYC Housing Maintenance Code does not require landlords to provide renters with air conditioning, nor install AC units in the apartment if the renter purchases them. Some apartments may have a central air system already in place, so renters should ask their landlords if they aren't sure what to expect.
5) Kitchen Appliances
Refrigerators and stoves are fairly standard in NYC's rental market, but microwaves and dishwashers are a different story. Landlords aren't required to provide either one and many apartments lack both. The good news is that microwaves are pretty cheap to buy. The bad news is that dishwashers aren't and some kitchens won't be able to accommodate them.
6) Laundry Facilities
Because landlords don't have to provide laundry rooms with washers and dryers, it's not uncommon to see renters hefting their laundry bags to the nearest coin or card-operated laundromat. But because necessity is the mother of invention, many businesses operate a convenient pick-up and drop-off laundry service for a fee.
7) Storage Space
After an apartment viewing, the savvy prospective renter makes a keen observation: There are no closets. Not. A. Single. One. Not much they can do about it, either. Believe it or not, landlords aren't required to provide renters with storage space, including closets. But landlords would be foolish not to include at least one or two. In New York City's rental market, closet space has become a pretty hot commodity.
8) Reimbursement for Damages to Personal Property
If a pipe bursts and water leaks into the apartment, damaging the renter's computer, clothes, and other personal belongings, the landlord doesn't have to pony up unless the renter can prove that the leak was due to the landlord's negligence. This is why some landlords require that their tenants sign up for renters insurance. These policies are pretty affordable and can be procured online in a matter of minutes.
9) Top Locks
A landlord only needs to install one working lock on the apartment door. Additional locks are the renter's responsibility. In the event of a lockout, renters may incur a fee if the superintendent needs to unlock the front door after business hours or if they need to hire a locksmith to do it for them.
10) Package Theft
Although landlords are responsible for self-closing doors within the property, they aren't required to install security cameras or hire a doorman for the lobby. If packages are frequently stolen from the mail area or vestibule, then it's up to the renter to have the package sent elsewhere, such as a UPS or Amazon Locker. 
For other tenant rights in NYC, the office of the Attorney General has put together a comprehensive guide that renters can access here.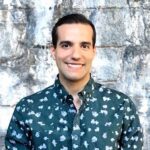 Ivan Suazo is a copywriter and SEO blogger with over ten years of experience in the real estate industry. He's also the founder of a wellness blog, QWERTYdelight.com, and writes sleep stories for the Slumber App.