One might not think Manhattan, home to almost 2 million people (whose reputations aren't always the most welcoming), would ever have a corner of the island described as intimate and friendly, but that is the case when it comes to the West End Collegiate-Historic District. 
Spanning from the north side of West 70th Street to the south side of West 79th Street, the West End Collegiate-Historic District is known for its breathtaking architecture dating back to the 19th century. This area offers a close-knit community at the forefront of art and culture, where business owners know their patrons and where real estate brokers live where they sell. 
A rich architectural history 
In the mid-1880s, real estate developers and property owners employed prominent NYC architects to design buildings, particularly single-family row houses and townhouses. By the 1890s, apartment living in NYC became more popular, leading to the development of "French flats" that contained multiple units in one building and often had an elevator. The addition of the subway to the Upper West Side in 1904 popularized the area and led to schools, churches, clubs, and larger residential buildings with as many as 20 stories being built.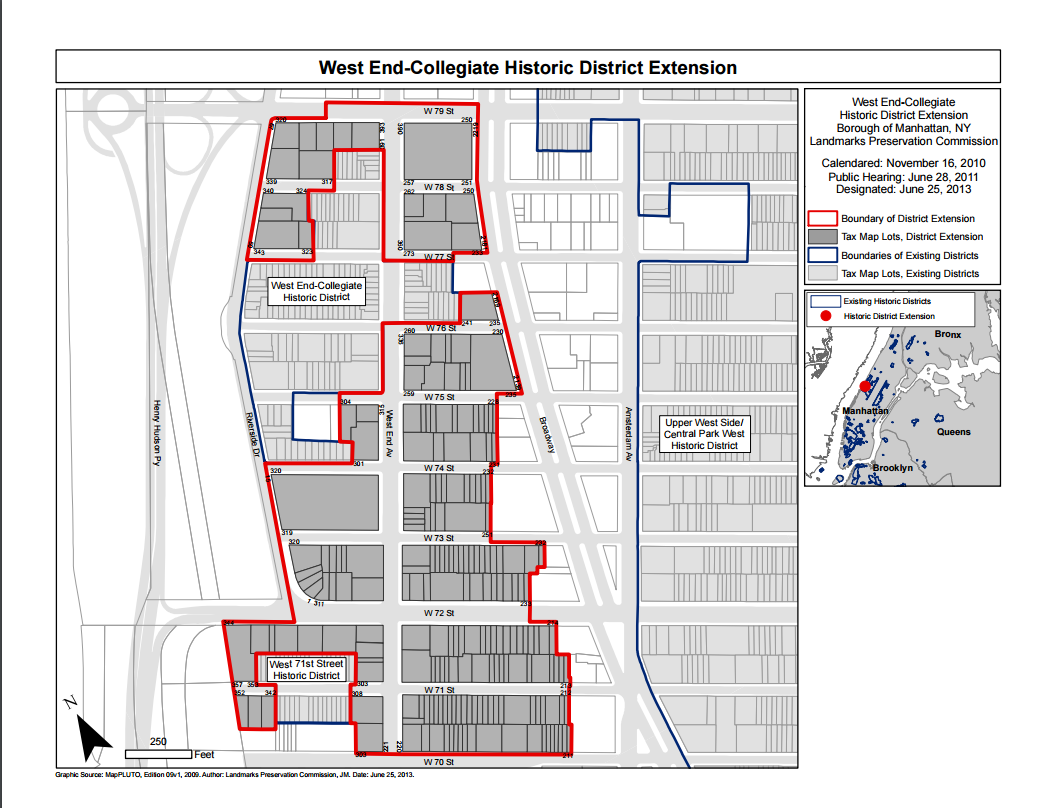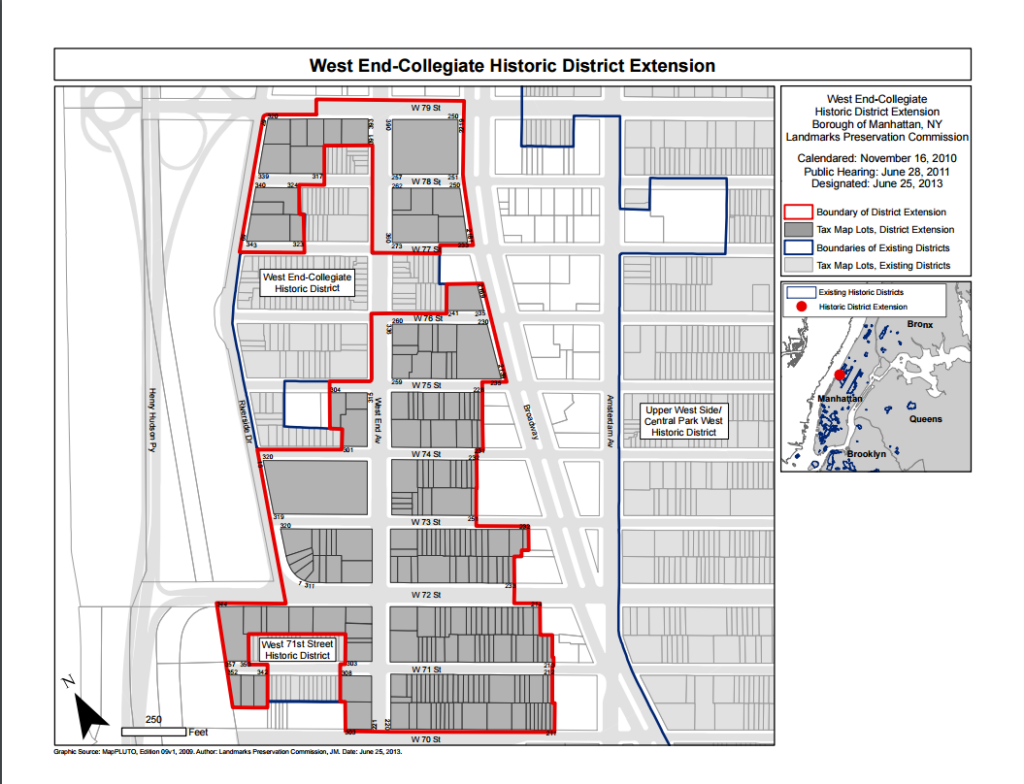 Many of the buildings in this area today are historic buildings that have been converted into condominiums or apartments and renovated. However, new rental laws in 2019 made it nearly impossible to convert historic buildings, so the market for older, renovated houses is now more competitive. 
Old-world charm with modern convenience
Recently this neighborhood has grown in popularity over the past few years as New York has experienced a "tech boom." While it may be expected that these workers would live downtown in trendy neighborhoods such as the East Village, TriBeCa, or Chelsea, many of them are seeking the confluence of quiet and convenience that is offered in the West End Collegiate-Historic District. 
Louise Phillips Forbes, leader of sales at 393 West End Avenue and longtime Upper West Side resident, shared that the neighborhood has such an allure because it offers "intimacy and [a] quiet neighborhood with access to the pulse of the city." There is quick and easy access to the 1, 2, and 3 trains, giving residents quick commutes to their office jobs, while still offering reprieve from the noisy midtown area. In fact, many tech buyers flock to residences such as 393 West End Avenue (from 2021-2022, 22 of the condo's sales went to tech buyers), where they can enjoy modern conveniences and amenities in the luxury and beauty of a restored pre-war building.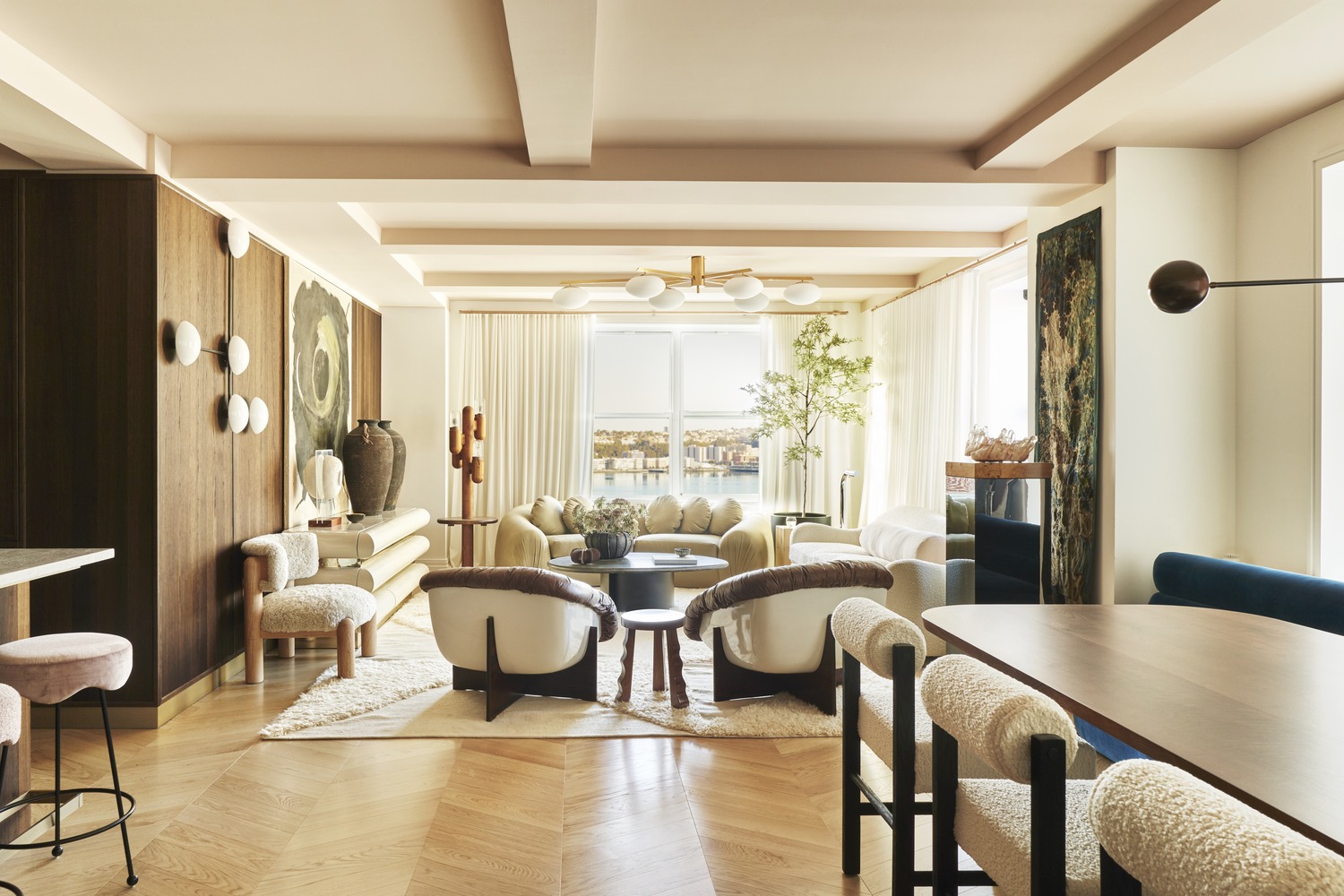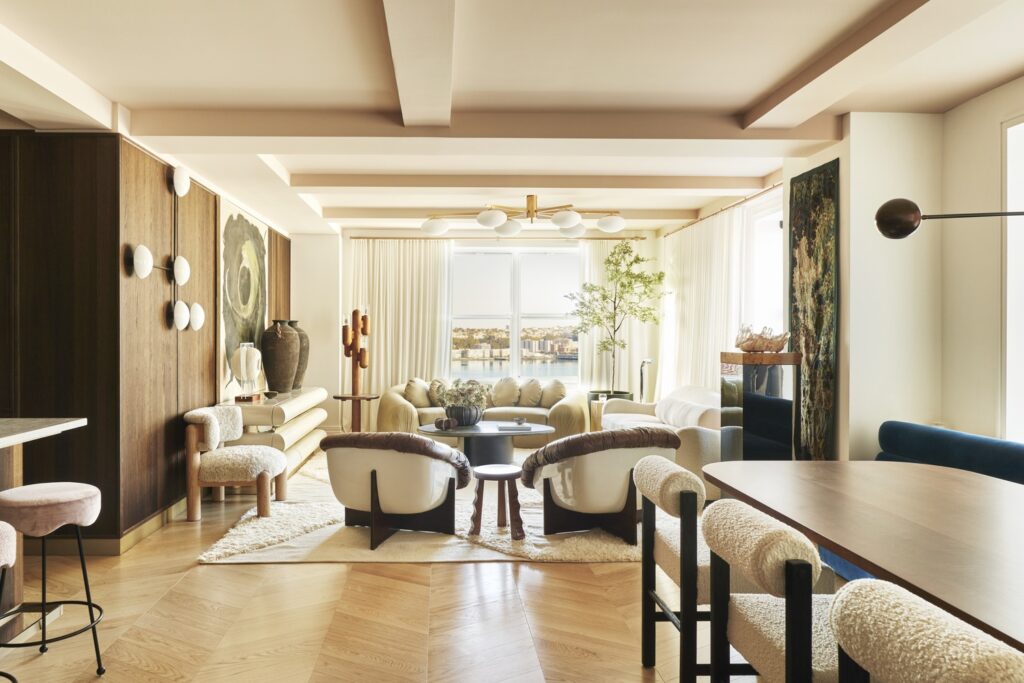 A lively neighborhood
According to Forbes, "there is an intimacy and friendliness that you don't always experience" in New York City in the West End Collegiate-Historic District. Within this neighborhood, many neighbors and residents know each other, and shop and restaurant owners remember patrons who visit frequently.  
Though the West End Collegiate-Historic District is quiet and laid-back, residents enjoy the many local restaurants and proximity to parks and recreational spaces such as Central Park or the nearby Hudson River Greenway, which offers paths for cyclists, skateboarders, and runners, as well as basketball and tennis courts, baseball diamonds, and dog runs. For artistically minded folks, there is just a short walk to Lincoln Center, the Natural History Museum, the American Folk Art Museum, and the many architectural additions. 
While NYC is packed with restaurants, the areas near the West End Collegiate-Historic district are quickly growing to become a food capital of the city, with streets like Amsterdam Avenue becoming a new "restaurant row." The development of the neighborhood can be seen in the example of Salumeria Rosi, an Italian restaurant and salumi shop owned by Andrea Loscalzo. Andrea has a background in the tech world but left the industry to pursue the restaurant industry. Andrea also opened The Wallace Lounge, a swanky spot for small bites in the Wallace Hotel. While some tech workers move to the neighborhood to enjoy the quiet atmosphere and rich community, some fall in love with other pursuits and settle down for a lifetime in this unique neighborhood. 
When thinking of the West End Collegiate-Historic Districts allure, Louise brought up the iconic Levain Bakery. Louise knows the founders of the bakery and reminisced on their meeting, saying, "I met them when they were making homemade bread when they stumbled upon the quarter-pound chocolate chip cookie." At restaurants around the neighborhood, Louise says that the restaurant owners and staff "know your name." New York City can turn into a land of overpopulated anonymity, with solitude being found in crowds of strangers, but in the West End Collegiate-Historic District, there is a community of individuals that know each other intimately and grow together through years spent in New York City. This community and intimacy found in the neighborhood is what continues to draw new residents to the area and keep long-term residents happy. 
Notable Architectural Marvels in the West End Collegiate-Historic District
393 West End Ave
While there are many converted pre-war buildings in the neighborhood, one of the last converted residences is 393 West End Ave due to the rental restriction laws.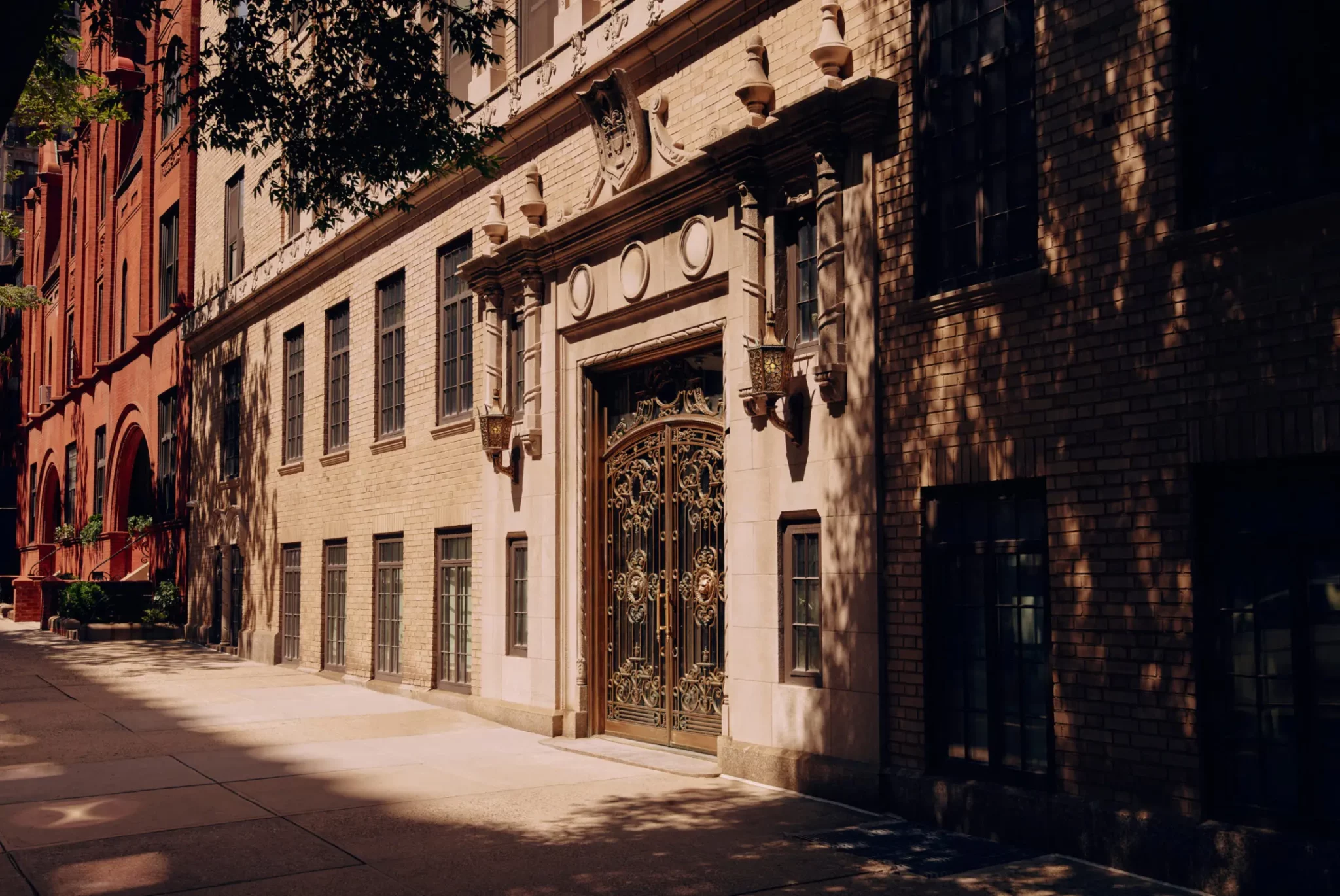 A 96-year-old building originally built by architects Goldner & Goldner, 393 West End Ave has been renovated with what Forbes calls a "respect for history" by award-winning CetraRuddy Architecture. The historic exterior is echoed through the interior despite having modern updates and matches the Upper West Side's acclaimed rowhouses and apartment buildings.
There are antique bronze doors with distinctive lion medallions, lantern ironwork, and plaster tassels and a scalloped cornice referencing the great opera houses of the era. 
The Apthorp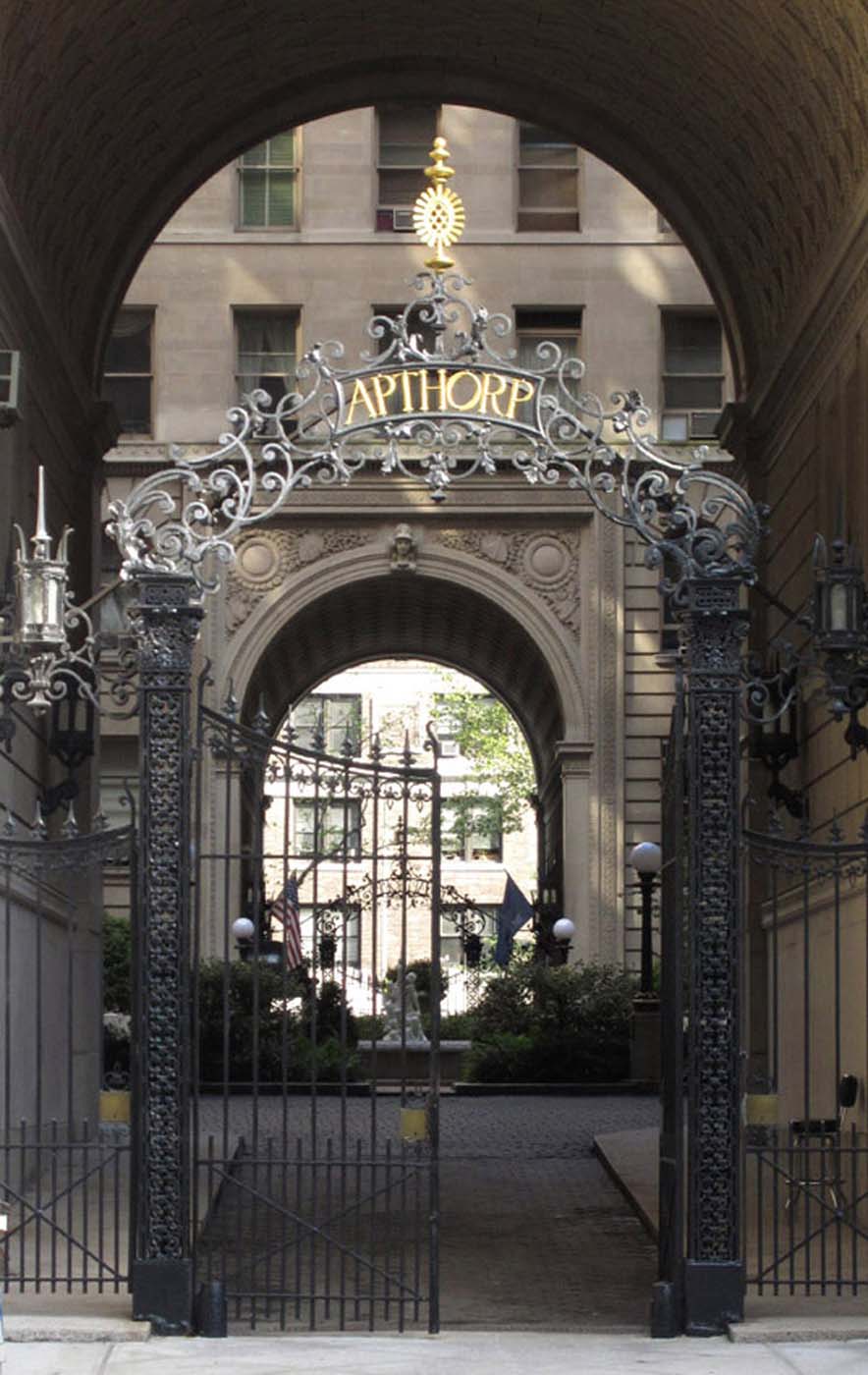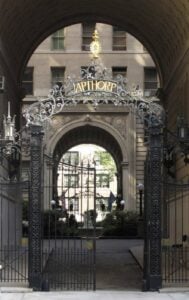 This historic condominium building was designed by architects Clinton & Russell for William Astor and was constructed in 1908. Known for its Italian Renaissance Revival Architecture, it occupies an entire block, with wrought-iron gates marking the entrance to the property. With limestone sculptures and an impeccable interior courtyard, this impressive building has been home to notable figures such as Cindy Lauper, Robert De Niro, and Al Pacino. 
Three Riverside Drive
Once the residence of William Guggenheim, this iconic building was constructed in 1895 and is a must-visit for any architectural tour of the area, C.P.H. Gilbert designed the 37-foot wide, ornate limestone mansion.
The Willard 
The Willard at 252 West 76th Street is a pre-war building that is popular amongst many new residents of the area due to its many amenities, such as a fitness center, a playroom for children, a bike room, storage, and an elevator.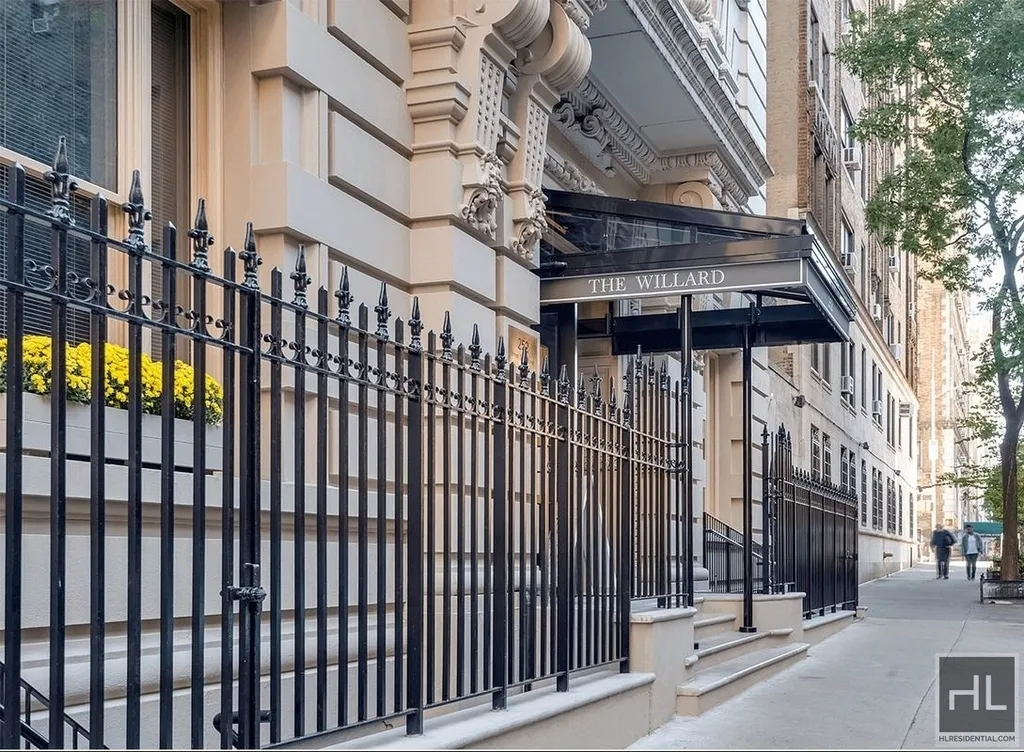 This building combines convenience and beauty, reflecting the duality of the surrounding neighborhood. 
Alfie Arms
This sprawling building is an "elegant brick, limestone and terra-cotta co-op built in the Neo-Classical style by Sugarman, Hess & Berger in 1923." This restored co-op building attracts young buyers from the tech world and growing families, offering a mix of uptown luxury with contemporary updates such as stainless steel appliances, wine refrigerators, and in-unit laundry. 
The West End Collegiate-Historic District may be tucked away in NYC, but should not be underestimated. It has a way of making the big city feel like a small town.