Brooklyn is home to many monumental neighborhoods, but few come close to the history and culturally rich Weeksville. Originating in the mid-1800s and incorporated into Crown Heights today, there is plenty to know about the community and why it has quickly risen in popularity amongst New York residents.
Overview of Weeksville
Once upon a time, nestled into Crown Heights, sat a small African American village named Weeksville, formed during the post-abolition era. At that time, Weeksville and the surrounding Brooklyn area had one of the country's densest rates of enslaved people. Brooklyn continued to develop, resulting in Weeksville's absorption of the Bed-Stuy and Crown Heights neighborhoods. Despite the merger, echoes of Weeksville's past still exist.
Location of Weeksville
Geographically, Weeksville was once much more prominent and sat where today's Crown Heights and Bedford-Stuyvesant currently do in Brooklyn. The primary benefit of Weeksville's location was that it had a slight separation from other areas in Brooklyn, thanks to the hills and valleys that Bedford Hills provided. Though Brooklyn is among the densest boroughs in New York today, prior to urbanization, the hills provided by surrounding settlements were crucial for the free African American village.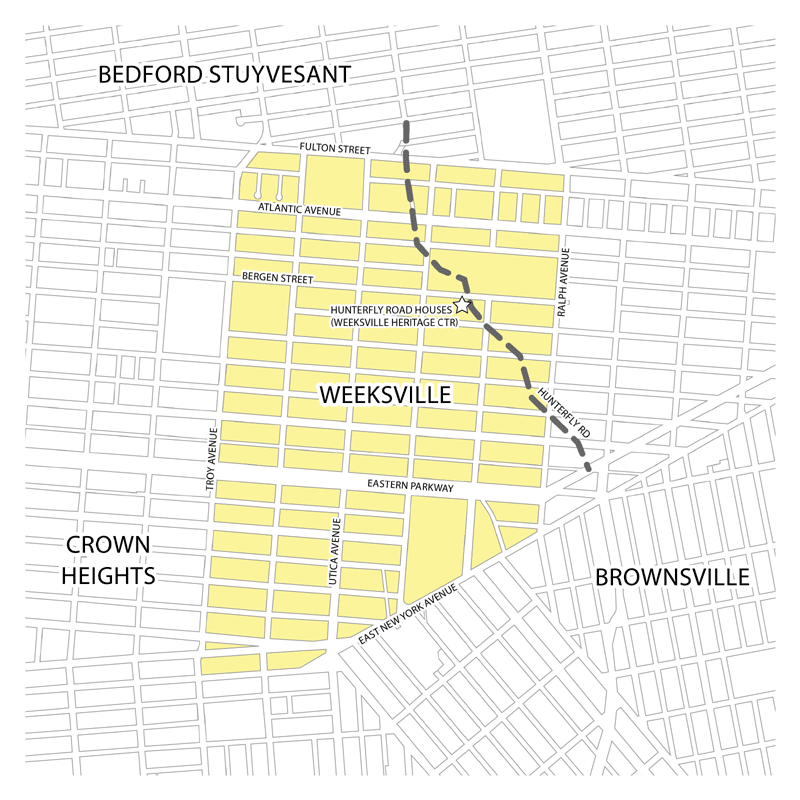 A Brief History of Weeksville
When it comes to African American history, particularly in New York, Weeksville remains at the forefront of that chronicle. Weeksville earned its name from a freed African American dock worker named James Weeks, who purchased a plot of land in the community following abolition in the state. Weeks was able to purchase two plots land from another free African American, Henry C. Thompson, in 1938, and so began the great real estate boom of what would later become Weeksville.
As word spread that African Americans like Weeks were making a living in New York, more would head to the area for the same opportunity as long-standing families continued to sell off their land in the Brooklyn area. In the 1850s, the population boomed to over 500 residents, comprised of East Coasters and Africans. Additionally, nearly half of the residents were originally born in the South. All with different stories and backgrounds, the occupations of these settlers included educators, health care professionals, and entrepreneurs. As time went on, the Weeks village would go on to operate a "colored" school, cemetery, senior home, and multiple churches. Not to mention, the village was amongst the highest rates for ownership of property and business among an African American settlement.
Weeksville quickly became a safe haven for African Americans throughout New York, particularly during times of conflict in New York, such as the New York Draft Riots. The community has changed over the years, but the history of Weeksville remains one of the most influential neighborhoods in New York State, particularly for African Americans.
Notable Weeksville Residents
Weeksville has been home to many important figures over the years, ranging in occupation and contributions to both Weeksville, surrounding areas, and the country as a whole.
Junius C Morel (1814-1874)
Playing a truly monumental role in Weeksville and the United States is Junius C Morel. Junius was not only an educator and presumed principal at Colored School No. 2 – which was the first school to integrate into the country – but he also participated in the National Convention of Colored Citizens as a member of the planning committee and contributed to a multitude of publications and newspaper. Morel was truly monumental in establishing a safe space for African Americans in Weeksville and beyond.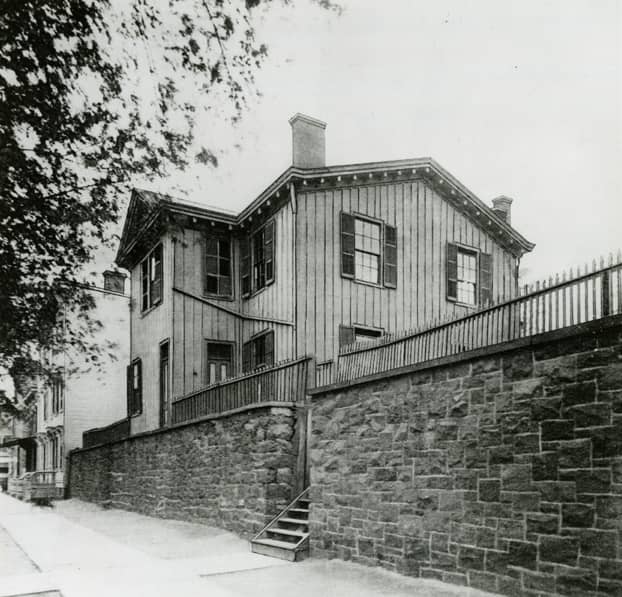 Sarah Smith Tompkins Garnet (July 31, 1831 – September 17, 1911)
Sylvanus Smith, one of the primary founders in Weeksville, was the father of Sarah Smith Tompkins Garnet. Following in the footsteps of her father's monumental impact on the early days of Weeksville, Garnet would go on to implement major social changes of her own. She helped to found the Equal Suffrage League, a group supporting black women's rights, including voting. As a teacher in Brooklyn, she advocated for equal rights for teachers of color, especially women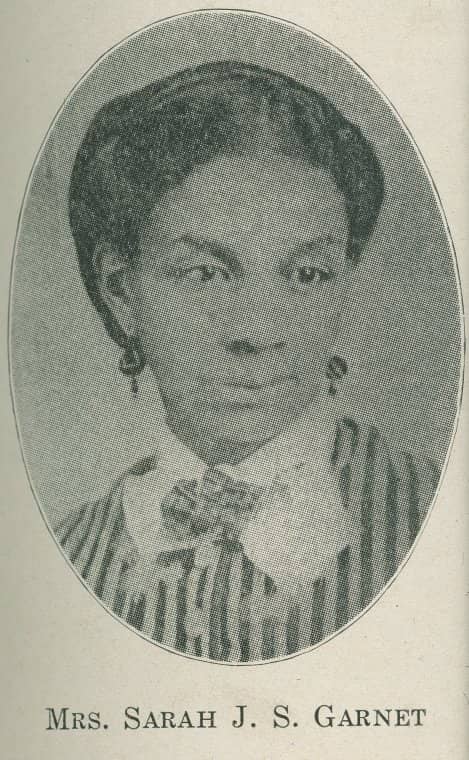 Joan Maynard (​​August 29, 1928 − January 22, 2006)
As Weeksville began to fade into the past and new Brooklyn developments sprouted up, many scrambled to preserve the heritage of Weeksville, including Dr. Joan Maynard. Maynard advocated for preserving Weeksville's history and eventually helped to create and lead the Weeksville Heritage Center for decades.
Present Day Weeksville Community
Looking to retrace the history of Weeksville and get involved? Preservation of the village's monumental role in history has continued into the 21st century. With homes being added to the National Register of Historic Places and the recognition that P.S. 243, formerly known as Colored School No. 2, was one of the first to integrate staff and students in the country, these are some options for learning more.
Weeksville Heritage Center
Committed to documenting, preserving, and interpreting the history of Weeksville, this center is paramount for learning about Weeksville. Historical, educational, and culturally rich, the Weeksville Heritage Center "uses education, arts and a social justice lens to preserve, document and inspire engagement with the history of Weeksville, one of the largest free Black communities in pre-Civil War America, and the Historic Hunterfly Road Houses," according to the center. For tours of what was once Weeksville and what remains today, find information here.
Historic Hunterfly Road Houses
Though a part of the Weeksville Heritage Center, this community highlight is worth its own breakdown. The Historic Hunterfly Road Houses (one can be seen below) are one of the last remainders of how the community stood once upon a time and played a major role in the history of Weeksville. While the rest of the village was written over as Brooklyn continued to develop, these houses are one of the few artifacts from the time when Weeksville was current. These homes are habitable, however, they have protections to help preserve their unique identity and keep the memory of the original Weeksville a visual reminder right in Brooklyn. The homes still exist today because of a dedicated group, Eugene Armbruster, Hurley Haynes, and Joseph Haynes, who were looking to preserve Weeksville's history. With their diligence, the homes were considered historic properties by the United States government and are currently a part of the Weeksville Society. Each of the four houses sits on a street that overlooks what was once Hunterfly Road.
You can see these homes off of Bergen Street today or opt for the above Weeksville Society tour for a guided insight into the history.
Weeksville In the News
Much of Weeksville in the news these days comes from the long-seeded battle to continue preserving the community's history. The Brooklyn Paper covered the Weeksville Heritage Center's potential to close and the future or longevity of the center earlier this year. Similarly, the plans for Weeksville Heritage Center and their hope to continue promoting the history of the once-upon-a-time village are often discussed in an effort to gain community support and encourage more readers to understand the importance of that community.
Alternatively, there have recently been conversations surrounding the community at a Weeksville Town Hall meeting called Activate Weeksville in early May. In a town hall meeting hosted at the Weeksville Heritage Center, seven-city departments gathered to discuss a number of serious issues, including violence, vehicle crashes, lack of parking, law enforcement, and sanitation issues, including a rat and litter problem. While these problems are not unique to Weeksville, and more so New York at large, this meeting town hall was interesting as, despite it covering the entire 36th district, fewer than 20 attendees were present.
Notable Places In Weeksville
Today, Weeksville has largely been absorbed by Crown Heights or Brooklyn. While there are a few notable places related to Weeksville, many are general attractions in Brooklyn.
Weeksville Heritage Center
While mentioned above, the Weeksville Heritage Center deserves a second mention as a pillar of the community. This center is committed to preserving the history of Weeksville and elevating the importance of the community in New York's history. Here, you can find various artifacts and deep dives into the history of Weeksville, plus helpful guides committed to elevating those stories.
Brooklyn Children's Museum
If you're settling in the area or visiting with children, the Brooklyn Children's Museum is worth the trip. Filled with interactive displays and exhibits, adults and children alike will find hours of fun without having to travel far.
Jewish Children's Museum
As the largest Jewish children's museum in America, the Jewish Children's Museum, is an education facility on the Jewish heritage uniquely designed for children. The museum specializes in combining entertainment and knowledge as children navigate the different interactive exhibits.
Dr. Ronald McNair Park
A beautiful park for all walks of life, Dr. Ronald McNair Park is a sight to be seen. Whether you're a photography enthusiast or simply need some fresh air in the middle of the city, this is the place to stop by and enjoy some sun on a warm day.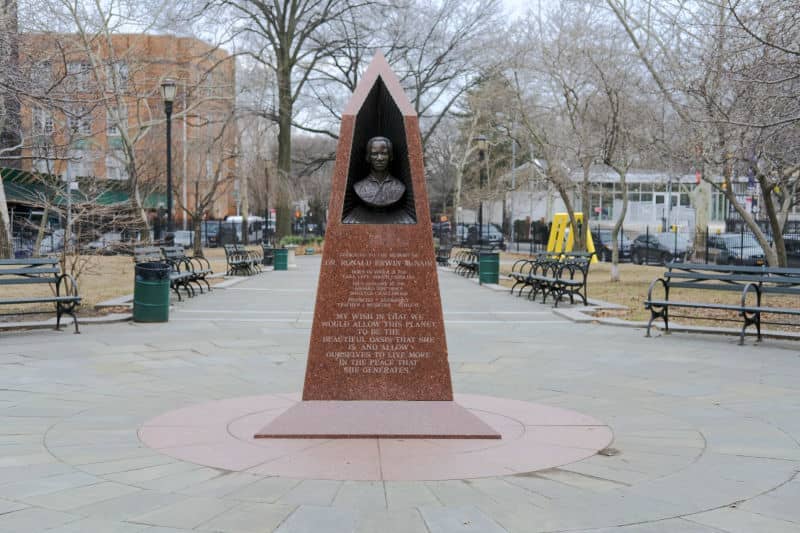 Lincoln Terrace Park
Weeksville is home to many beautiful outdoor options to help you escape, including Lincoln Terrace Park. Tree-lined and with plenty of outdoor recreation options, including tennis and basketball courts and baseball fields, the entire family can get out and get active.
Notable Restaurants
Surrounding what was once Weeksville are a number of top-rated restaurants varying in cuisines and specialties. Below are a few to check out:
Trad Room (Bed-Stuy) – $$
Highlights: Japanese, sushi bars, cocktail bars
Intimate and modern, Trad Room offers trendy food in a location fit for anyone's social media. Head here for a dinner meeting or night out, and be sure to try the Japanese Fried Chicken and hand-crafted rolls.
Mama Kitchen (Bed-Stuy) – $$
Highlights: Kosher, middle eastern
Refined cuisine in a contemporary setting. The Chef invites you on a unique gastronomic trip through Israeli flavors at Mama Kitchen. The highlight here is the made-at-home appeal and cozy interior featuring fun patterns and truly do feel like mom's kitchen.
Lakou Café (Crown Heights) – $$
Highlights: Juice bars & smoothies, coffee & tea, creperies, minority and women-owned & operated
Lakou says, "from sandwiches to plates to smoothies, our customers leave happy. Our freshly baked vegan pastries are a crowd favorite. We are a black-owned cafe in Crown Heights with a vegan-friendly menu." The menu is designed for wellness, from nourishing food to locking in nutrients and boosting your mood all week long.
The Ryerson (Crown Heights) – $$
Highlights: Southern, cocktail bar
Southern food lovers can rejoice! This cute spot has inside and backyard, and front seating with decadent and flavor-packed options. The Ryerson is a modern southern restaurant and cocktail bar in Crown Heights, Brooklyn. They are a neighborhood place offering locality and seasonality in the kitchen and at the bar.
Weeksville Voting District
The small village falls into District 36, which Democratic Council Member Chi Osse currently oversees. The district covers Bedford-Stuyvesant and North Crown Heights, where former Weeksville is nestled in. A unique factor of this district was the voter's move to create a ranked-choice voting system in which they would rank their top five candidates. If their first choice was not one of the top contenders, their votes would then be redistributed according to their second and subsequent choices until a single winner with over 50% of the votes is chosen.
View this post on Instagram
Weeksville Transit
Residents of Weeksville will find easily accessible transit via bus, train, and subway. Nearby to Weeksville and Crown Heights in general is the C Train with stations Utica Ave and Sutter Av-Rutland Rd, and multiple buses, including B15, B46, B47, and B65. The bulk of Weeksville residents travels to work via subway at roughly 60%, with the remaining majority traveling via bus or car.
Where to Live In Weeksville
Regardless of the type of housing you're looking for, Weeksville, Crown Heights, and Brooklyn have a wholesome blend, including iconic brownstones and new builds. Many units are also being remodeled to help reflect a desire for updated living inside and the historic appeal of a traditional outside.
Because Crown Heights includes Weeksville, much of the housing data is found within that community. Pricing averages roughly $2,500-$2,600, with most of those homes being one-bedroom or lower. On the other hand, purchasing in Brooklyn as a whole can be quite pricy. Many homes range into the millions, and studio or one-bedroom units, even those that are in older buildings, are at a half-million-dollar asking price.
If you're interested in buying in Weeksville, check out 112 Schenectady Ave, The Maynard, or 1272 Marks Avenue (right across from the Hunterfly Houses) for great places to start.
Buying in Weekville might not be on the table for you yet, but you can check out rental listings in the surrounding areas of Weeksville below. Your new community is waiting for you!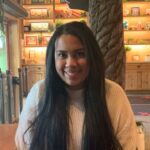 Kylee was born and raised just outside of Sacramento in a small town full of history and charm. She stays up-to-date on the real estate market and hopes to empower hopeful buyers and sellers to make the best decisions for themselves. Kylee is particularly interested in bridging the gap for younger generations, helping them understand the power of owning and investing in real estate.