Rockaways Basics
Welcome to the Rockaways, a sunny beach neighborhood on the far end of Queens! When people think of the Rockaways, they think of long boardwalks and crowded beaches. This is an accurate portrayal of the area, though it's not the entire picture considering the peninsula has nine smaller neighborhoods on it. From east to west, these neighborhoods include Breezy Point, Neponsit, Belle Harbor, Rockaway Park, Rockaway Beach, Arverne, Edgemere, Bayswater, and Far Rockaway.
History of The Rockaways
After the British won New Amsterdam from the Dutch in 1664, the land that would eventually become The Rockaways was handed over to an Iron Master from Flushing, Richard Cornell, and became part of Queens County. Upon his death, The Rockaways were split into lots, and wealthy New Yorkers formed an association to govern and profit off of the peninsula. This association started building resorts in what is now Far Rockaway, and the area became a popular vacation destination by the mid-1830s. 
Throughout the 1800s, the population and popularity of resorts in the area exploded, leading to developments further along the peninsula. By the 1900s, resorts, amusement parks, and railroads brought many people to the area to settle down. However, The Rockaways hit a rough patch, largely thanks to Robert Moses. He built a large highway and several failed enterprises in an attempt to better connect the neighborhood to the rest of the city. This, however, put a large economic strain on the area and displaced many people whose homes were demolished due to construction.
After several decades of little-to-no financial aid, failed housing projects, and the construction of the JFK Airport, The Rockaways became less of a resort area and more of a struggling residential community. The city recognized this plight and made several attempts at revitalization, though no plans were enacted until 2004 when new housing developments started bringing life into the area. Though said developments faced some criticism, they revitalized the economy and popularity of the peninsula. By the 2010s, The Rockaways were extremely popular again and have remained that way ever since.
View this post on Instagram
Where to Shop in The Rockaways
Whether you're a full-time resident or just there for the day, The Rockaways has some excellent shopping destinations to make your stay memorable. Some of the best shops include:
Rockaway Beach Cycles
A hip bike shop in Rockaway Beach, this is the perfect place to go if you need to repair or replace your ride. With a large selection and a friendly staff, you'll make this your go-to bike shop for accessories and more.
Zingara Vintage
This boutique and vintage clothing store is a great place to find rare items. Specializing in women's apparel, this store constantly receives new, comfortable clothes that will make you look extremely fashionable.
Tunies
Another boutique clothing store, this shop's selection will make your jaw drop. Their seasonal clothes, like swimsuits and sweaters, will make anyone and everyone feel like a fashion icon, all for an affordable price.
Rockaway Landmarks
The Rockaways have been around for a long time, and some of the oldest buildings here are still around to be enjoyed by the public. Some of the coolest landmarks include:
Rockaway Women Veterans Monument
Erected in 1989, this newer landmark honors all the veterans of the US military who are women. Their contributions, though often overlooked, have been pivotal to the success of multiple military campaigns, and this statue memorializes that.
Clock Wise
Also known as the Riis Park Memorial Clock, this stunning structure was built in 1891, and moved to Riis Park in 1941. The gilding detail of this clock sets it apart, and it stands out beautifully right next to the beach.
Far Rockaway Beach Bungalow Historic District
Built in 1921, this collection of Beach Bungalows was listed in the National Register of Historic Places in 2013. Part of the old guard when it comes to long-term Rockaway residents, these homes are unique and highly sought after.
View this post on Instagram
Where to Eat in The Rockaways
This beachside area is full of fun and adventure, and that means that there are a ton of great restaurants to enjoy! Some of the best places to eat here include:
Cajun Harbor ($$)
Located in Far Rockaway, this delicious Cajun restaurant serves some of the best seafood in the city. Their dishes are bright and enticing and include Cajun favorites like gumbo, king crab legs, and crawfish, all with traditional seasonings.
Goody's BBQ Chicken and Ribs ($)
If you love BBQ, then you found the best place in The Rockaways. Goody's isn't just a name. It's a brag because their chicken is crispy, their ribs fall off the bone, and their sauces are everything from savory to sweet.
Tacoway Beach ($)
A seasonal restaurant that caters to summer visitors, this taco stand has made a name for itself in a major way. These street-style tacos are delicious and cheap, making them the perfect snack for any beachgoer who needs a quick bite.
Uma's ($$)
This Uzbekistan restaurant is delicious and classy, with many options that anyone can enjoy. They have traditional entrees like bichaki, borscht, plov, and pelmeni, all of which are flavorful and nutritious.
Rippers ($$) 
This boardwalk hamburger joint is very popular with locals and tourists due to their simple menu and fresh ingredients. They even cater to vegans, which is tough for a burger place to do. They have a solid beer and wine menu so that you can enjoy your beach day to the fullest.
View this post on Instagram
Getting Drinks in The Rockaways
Any respectable beach town will have a solid nightlife, and The Rockaways are no exception. Featuring classy cocktail bars and delightful dives, some of the best places to get a drink in this area are:
Rockaway Brewing Company ($)
A large brewery and beer garden, Rockaway Brewing Company, is full of delicious drinks on tap. From IPAs to nitro stouts, these beers are all unique and flavorful. Their selection changes occasionally, but the favorites, like The Rockaway IPA, are always on the menu.
Moon Lot ($)
This beer and BBQ spot is popular thanks to its flavors and ample outdoor seating. Locals and visitors love the variety of beer on draft at this place, and the ambiance is fun and light, encouraging people to spend their entire days outside.
The Sugar Bowl ($$)
This classy beach cocktail bar is considered a hidden gem in Breezy Point, and is very popular with the locals there. The drinks served there are cool and refreshing, which is perfect for a warm, sunny beach day.
Tap That ($$)
This beautiful place is a self-pour bar with over 30 beers, ciders, and wines. You pay by the ounce, so you can have your own miniature tasting at your table, and still not pay a hefty tab at the end of your visit.
Harbor Light Pub ($$)
This classic pub has menus for brunch, lunch, and dinner, all of which offer delicious bites to the people who visit this establishment. The bar is also fully stocked and has a wide variety of beer on tap.
View this post on Instagram
Cafes in The Rockaways
While The Rockaways doesn't necessarily have a cute cafe culture, there are still plenty of places to get coffee, tea, and snacks. Some of the best cafes include:
Rockaway Roasters
This cafe is perfect for those who want a more eclectic experience in The Rockaways. Some of the culinary offerings here include acai bowls, pastries, and smoothies. However, the coffee is the real story here, and you can buy bags of their premium roasts in ground or whole bean bags.
Yumze Food
A bright and fresh cafe in Far Rockaway, this place is full of delicious coffee, wraps, and burgers. The smoothies here will leave you refreshed, while the fresh food will leave you energized. 
Rockaway Beach Bakery
This cafe and bakery will leave you feeling nice and warm with every sip and bite. The sweets and treats of this shop are amazing and beautiful. Many can be custom-made for special events like weddings or birthdays.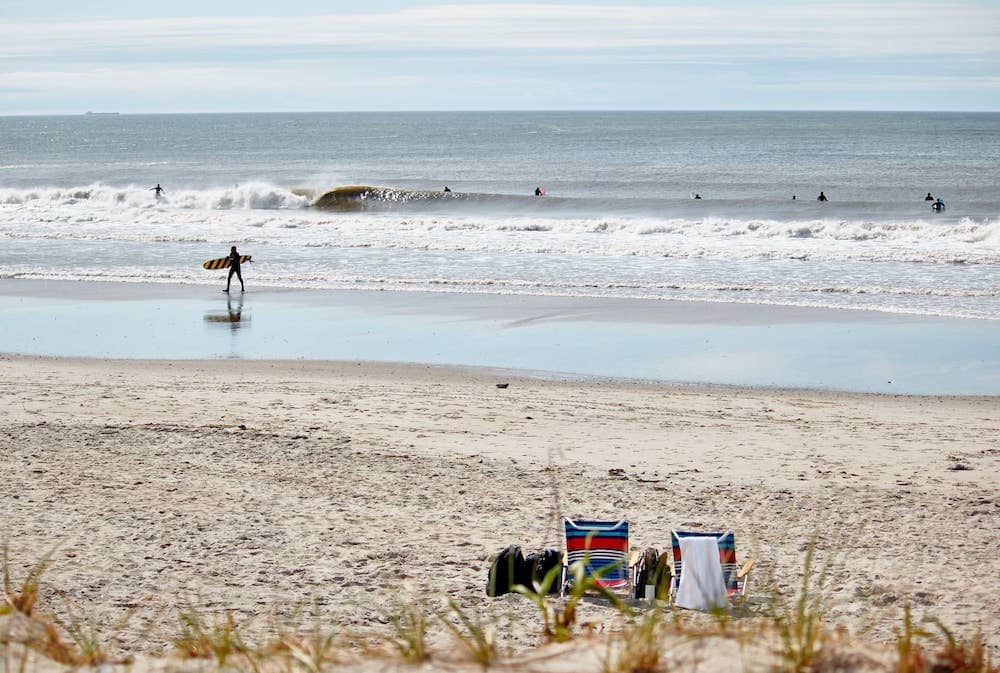 Where to Live in The Rockaways
While many people only venture to Rockaway for a day on the beach, many people live there full-time. There are tons of condos for people to buy, and some condo buildings even have the option to rent apartments! Check out Renthop and Realtyhop to see what's out there. Some of the best properties include:
221 Beach 80th Street
This beige brick condo has units for both sale and rent, so anyone can have a home in this complex. The views from your private balcony will be stunning and showcase the best that Rockaway has to offer.
One Sixteen
This new condo has some beautiful properties that can be purchased or rented, and the beautiful beachside views can be viewed from the rooftop terrace or your own private balcony. There's also a fitness center, a parking garage, and a doorman.
129 Beach 118th Street
This red brick co-op is perfect for those who want to live near the beach. These spacious apartments feature gorgeous hardwood floors, large windows, and stainless steel appliances. These homes are ideal for smaller families.
60 Ocean Avenue
This stunning Breezy Point tower makes a statement. Built in 1938, this tower provides residents with stunning views that are hard to find anywhere else. Private outdoor spaces allow fresh ocean breezes to waft into your home, while the stainless steel appliances and open floor plans are perfect for families.
The Nautilus
A red brick building from 2006, this beachside condo is perfect for families and young professionals. The building features several rental units, and every home is pet friendly. They also feature amenities like stainless steel appliances and dishwashers.
Best Parks in Rockaway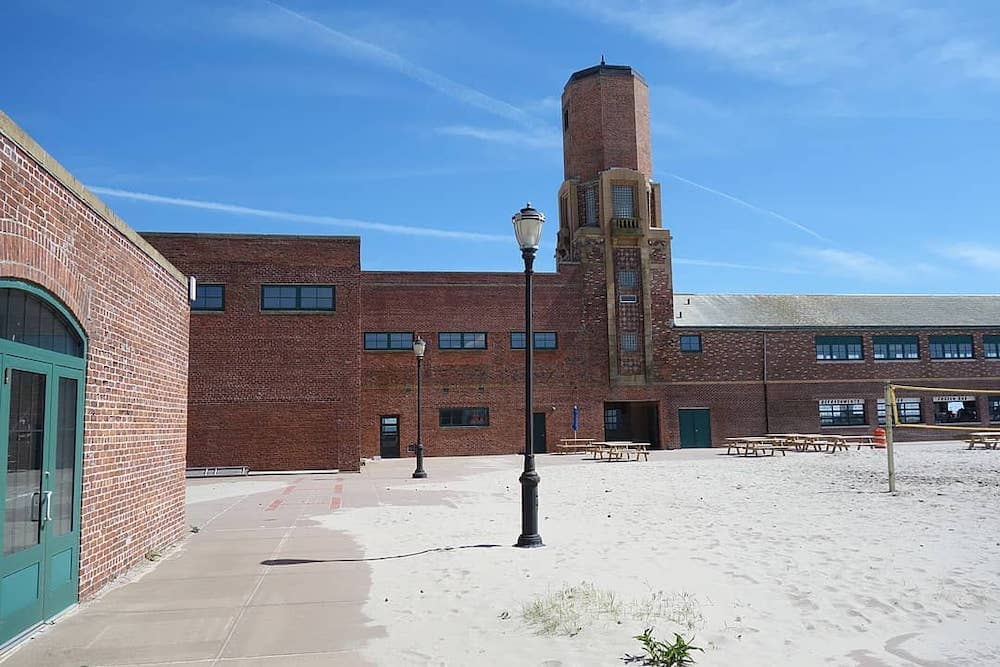 Rockaway might be a residential neighborhood, but there are a ton of parks and protected marshlands that call the area home too. Some of the best include:
Rockaway Beach
This beautiful beach is the main draw of this peninsula and attracts hundreds of thousands of visitors every year. People love to surf, sunbathe, and eat on these beautiful sands. Some people even choose to live here throughout the summer to soak up the sun.
Jacob Riis Park
Easily the largest public park in Rockaway, Jacob Riis Park has its own beaches, athletic fields, and restaurants. Part of the Breezy Point and Neponsit neighborhoods, this park is extremely popular with residents of the area.
Dubos Point Wildlife Sanctuary
This protected marshland is named after Dr. Rene Dubos, a major figure in the world of antibiotics. One of several protected wildlife sanctuaries in The Rockaways, this land protects the native species in the area.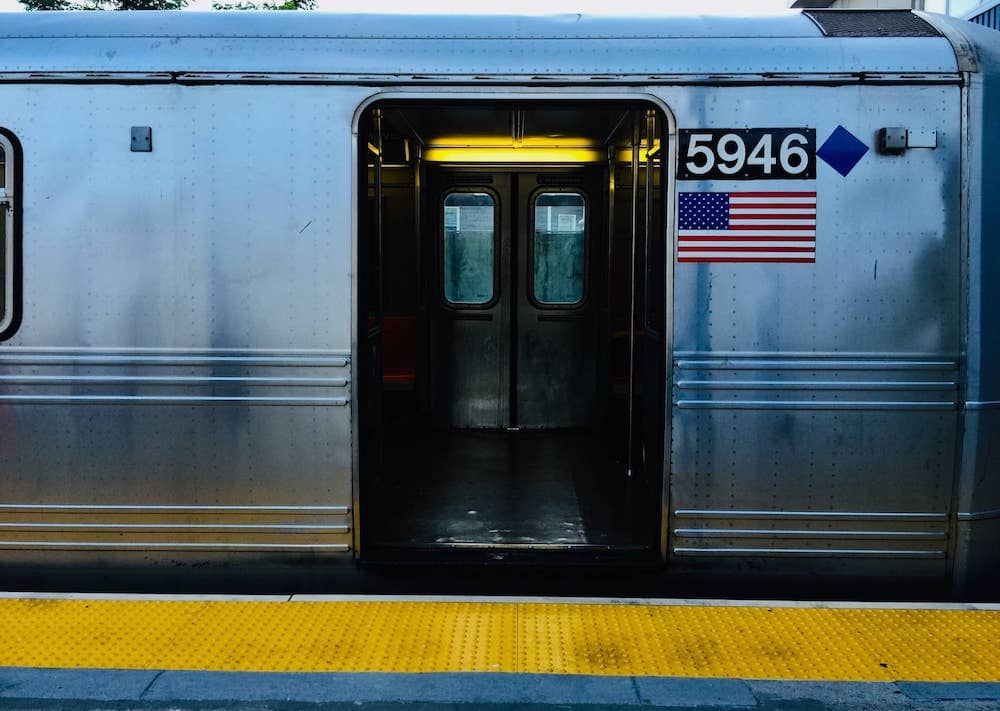 Traveling in The Rockaways
The Rockaways might be a bit far out of the way, but they are surprisingly easy to get to if you're willing to make the trip. Some of the best ways to travel here are:
Trains
The only subway line that services The Rockaways is the A train. Luckily, the A train goes all the way to Rockaway Park.
Buses
Bus lines traverse nearly the entire peninsula and go more places than the subway line. The bus lines that service The Rockaways are the QM16, QM17, Q22, Q35, Q52, Q53, Q113, Q114, RES, and RWS.
Ride Shares and Rental Bikes
Several places in The Rockaways are not accessible via trains or buses. In these areas, most people own cars or bikes to get around. Ride shares are decently popular here, but rental bikes are not. There are no Citi Bike Docking stations to be found in The Rockaways.
---
The Rockaways is a wonderful place to spend a sunny summer day. However, they are also a great place to set up roots and raise a family. Many of the people on this peninsula have been here for generations, sticking with the neighborhoods through good and bad times. As time marches on, The Rockaways will continue to be a haven for tourists and a home for those who want to live both on the beach and in NYC.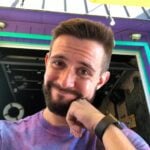 Russell is a writer and comic based in New York City. His plays have been featured at Penn State's Cultural Conversation's Festival, The NYC Thespis Festival, and Imaginarium's Inaugural Theater Festival. Follow him on TikTok and Instagram @pooleparty528