I do not think there are more elegant words than "A NYC Caviar Experience". The rich history of caviar combined with the rugged yet cultivated nature of New York City dining creates a special ordeal that everyone should experience at least once. But, before you indulge, I have made it my goal to have you educated on the ins and outs of caviar so that you can show up to your fancy dinner prepared and ready to eat. After reading this article you will not have to question types of caviar, what is best paired with what, and the best places to go. Don't worry, I have done adequate research so that when you sit down you will be the ultimate caviar teacher. 
The Four Caviar Processing Methods:
Let's start off with some basic stuff: Solex Catsmo, a company that sells caviar, provides a fantastic guide to the ins and outs of the curious fish. According to them, there are four distinct processing methods when it comes to producing caviar. First, there is the Malossol method which directly translates from Russian as 'little salt'. This means that Malossol caviar is processed using the least amount of salt possible. The less salt in your caviar, the better. However, this way of production is the least perishable, which then makes the fish more expensive. On the other hand you can obtain caviar from the Salted method, which is exactly what it sounds like. If salty fish is not within your pallet, you can instead seek out caviar made from the Pressed or Pasteurized method. Pressed caviar is made from weak, broken, or damaged caviar eggs that go through a sieving process. From there the caviar is made into a jam-like consistency and used as a spread to go on something like crackers. Alternatively, Pasteurized caviar has a firm texture and is kept in jars after the application of heat and vacuum sealing technologies. Pretty simple, right?
What is Farmed vs Real Caviar?
Now it's time to see if your caviar is farmed or real. There are different kinds of caviar for both, so let's get right into it. There are three classifications of real caviar: Beluga, Ostera, and Sevruga.
Beluga caviar is produced by the largest freshwater fish. However, you will not have to worry about encountering Beluga because it is endangered and currently illegal for sale in the United States.

Ostera (also known as Asestra and Oscietra) is a medium-sized egg that ranges in color. These eggs have a more nutty and rich taste as opposed to Sevruga.

Sevruga is the most common type of caviar and less expensive than the other two. The taste is similar to Beluga in terms of butteriness, but is a lot saltier and rich. 
Farmed caviar has a lot more variety than real caviar. According to Solex Catsmo, there are nine different types of farmed caviar.
American caviar that comes from sturgeon fish native to the US

Paddlefish with a buttery-like texture similar to Beluga and Sevruga

Hackleback which is sourced from the Missouri and Mississippi rivers

Bowfin which is chalky and used for cooking

Salmon which is used by chefs all over the world

Whitefish which has a crunchy texture

Trout that can be eaten straight off a spoon with nothing else

Lumpfish which comes from Norway and is easily obtainable

Capelin which is used with sushi and sashimi. 
How to Consume Caviar with Different Wine Pairings
Now that you are educated on all the types of caviar in the world, let's discuss what you should pair with your caviar. The most traditional way to serve caviar is through means of an appetizer and at a chilled temperature. If you are serving it yourself, be weary of metallic spoons. The metallic taste can come off and make the fish taste close to awful. There are common garnishes that you can put on top of your caviar, for example: sour cream, hard-boiled eggs, chopped onions, parsley and dill. It is also important not to take large bites, but to take smaller ones in order to preserve the rich taste that caviar offers. Wine is also a fantastic pairing to include with caviar. Marky's, another caviar seller, put together a list of what goes best with what: 
Chardonnay & Beluga, Osetra, White Sturgeon Caviar
Cabernet Sauvignon & White Sturgeon Caviar
Sauvignon Blanc & Golden Whitefish, Salmon, Trout Caviar
Brut & Sturgeon Caviar
Blanc de Blanc & Salmon, Trout, White Sturgeon Caviar
Blanc de Noir & Beluga, Osetra Caviar
Sparkling Rosé & Beluga, Osetra Caviar
Pinot Noir & Salmon, Golden Whitefish, White Sturgeon Caviar
Rosé & Trout and Golden Whitefish Caviar, White Sturgeon, any Black Caviar
NYC Restaurants that Serve Caviar
At this point in the article I expect you to be a caviar connoisseur. You hold the knowledge of types of caviar, processes, and pairings. It is time to get out there and try some in a more official setting, like a restaurant in NYC. Because this dish is so specific, you want to make sure that you are choosing the right place in order to enjoy it to its fullest extent. 
Even if you are not a huge fish person, I still highly recommend trying caviar at least once. Not only is it an excellent source of vitamin B12 and healthy fatty acids, but it is a delicacy that can be delicious if prepared well. You do not have to be a millionaire to eat caviar because, as we have discussed, there are many accessible forms of caviar that can be consumed with ease. You do not have to jump through hoops or sell your left arm for some, you can easily obtain caviar from your local grocery store and chef something up in the comfort of your own kitchen.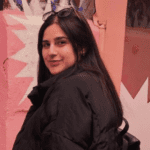 Carly is a freelance writer with interest in topics pertaining to lifestyle blogging, social justice, and anything to do with film/media. She graduated from the University of Wisconsin - Madison with a degree in English & Literary studies in hopes to write for a large music publication. When she is not writing, you can find her watching movies, cooking her famous Carbonara, and enjoying time outdoors.