If you're lucky enough to live in a building with an actual doorman, don't forget to tip them for the holidays. The average wage is only between $12-$16/hour, so rest assured he needs it.  A doorman does a lot for the residents of their building. They carry packages for them, they hail cabs and help with directions, they know where to find the best restaurants or where to get just about anything needed close by, they make sure residents get safely into and out of the building, they listen to complaints and concerns and get the right person to help when applicable, they receive mail and packages and keep them safe, they shovel snow off the sidewalks and exit/entry areas, keep the lobby clean, and are responsible for enforcing building rules and keeping people safe from harm. And all of these things are in addition to – of course – opening doors for people. Then there are some who go above and beyond, like Jose Padilla, who has been in recent news for the lawsuit he's filed. 
Jose Padilla
Mr. Padilla works at 14 Sutton Place in Midtown East Manhattan as a doorman, where he helped prior residents James Larmett and his wife Linda move into the building, 28 years ago. Padilla is 62 and states that over time, he developed a special friendship with the couple, helping them out with many things beyond the scope of the typical job description. Then James's wife Linda got sick, and Padilla helped care for her and took care of their pets, etc. Linda Larmett extracted a promise from Padilla before her death in 2016, that he would take care of her husband after she died. And he did, tending to him every day and even spending his time off helping Mr. Larmett. When there was no one else, before a health aide was hired, Padilla even slept at Larmett's apartment. Then in 2020, Larmett told Padilla he wanted to leave him a portion of his estate when he died. Larmett filled out forms for updating his will twice, but the official will did not reflect the changes. Padilla filed a lawsuit and produced the two forms showing Larmett's wishes. The lawyers for the Larmett estate are attempting to get the lawsuit thrown out because there were no other witnesses present when Larmett filled out the paperwork. But here's the kicker: Larmett had a house worth $1.8 million, $23,000 in his bank account, at least one car and a life insurance policy. The other beneficiaries? Two animal charities. We shall see how this turns out. I'm an animal lover too, but the doorman gets my vote.  
Oddly Familiar
In another case of doorman-gets-left-millions from 2018, a doorman named Eddie Hoti, working at 430 East 56th Street in Manhattan is left over 4.2 million by resident Stephen Sullivan Evans. Mr. Evans died at 80, never marrying or having kids, and left a handwritten will with the Super of the building a few months before he died. Evans also left millions in Exxon/Mobil stock to other employees. Hoti and Evans were tight, and Evans claimed no family. But when he died, a nephew came out of the woodwork as his only living relative and claimed the right to handle his estate. Hoti said in the 21 years he worked at the building, the nephew came once on a Saturday and Evans refused him at the door, so he was clearly not a big presence in his Uncle's life. The case was last reported as ongoing. 
Not Again?
In 2016, Alicia Corning Clark from a 5th Avenue apartment in Manhattan died and left a million dollars each to her doorman, bellhop, and elevator operator. She had been an aspiring actress in her younger days and had been seen cavorting with Gary Cooper, William Holden, Tyrone Power, and JFK. She'd married Alfred Corning Clark, who was heir to the Singer sewing machine fortune. They were married just 13 days when he died unexpectedly, leaving her $10 million. William Courtney, the doorman, spoke highly of her. He said he would sit and listen to her stories of romantic trysts and reliving her "glory days", and how she really had led a glamorous life. The problem occurred when longtime attorney Leonard Boehner filed a conflicting will, and the Judge appointed him executor. In his copy of her will, she left her entire $17 million dollar fortune to – yep, you guessed it – the Humane Society, a classic beneficiary of rich old people. 
One More Time
And in 2012, record label executive Alan Meltzer, also of Upper East Manhattan, left his doorman and chauffeur a total of $1.5 million. He had died on the previous Halloween in 2011 and the pair, doorman Chamil Demiraj, and chauffeur Jean Laborde had apparently helped him cope with the divorce of his wife Diana of 13 years. She claimed she could "care less" when asked to comment on the discovery. This time, the two were able to keep the money with no problems. 
What to Give Your Doorman 
This seems to be a highly debated issue on which many articles are written about each year, a topic we've also covered in our Holiday Tipping Guide. The consensus seems to that much depend on the level of service, the length of time in the building, and that sort of thing, but overall anywhere between $25-$100 is a decent holiday gift-tip for your doorman and more often is $50-$100. The thing is, the doorman is the one who keeps it safe where you call home, but you also can't forget about the other building staff who help make your living situation more enjoyable. This person doesn't make a lot of money, but they do a lot. If you ever need them for something "extra" that certainly isn't in their job description, chances are they'll be there. It takes a really special kind of personality to be a good doorman, and these skills you can't just learn at any school. Also, they have great stories! So remember your doorman this holiday season. Giving is truly a joy in itself.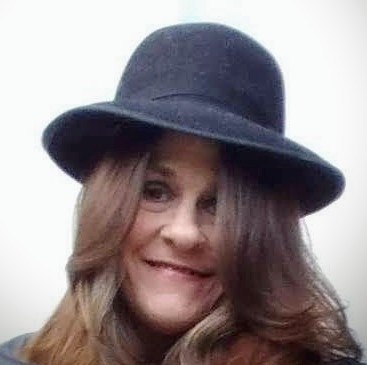 Rochelle Harris is a passionate writer originally from Phoenix, AZ. who credits her success to integrity and determination. She has a great sense of humor, loves music and her family, and writes fiction and poetry in her spare time. She is excited about the New York experience and lifestyle! Follow Rochelle on Twitter at @LinguisticAnRky or get in touch at [email protected]