Tallest Building By Roof Height in New York
Number one on YIMBY's year-end (2021) countdown, coming in at the last minute, is 175 Park Avenue. The recently approved building plan design-change was altered from 1,642 feet to 1,575 feet in height, which is still tall enough to make the new record for the tallest building by roof height in New York. The current record holder is the Nordstrom Tower, also known as the Central Park Tower, located at 217 West 57th Street. The tower, no matter what you call it, measures 1,550 feet in height. The funny thing is, this tower is the tallest building by roof height in the entire Western Hemisphere, beating the prior record-holder, Willis Tower, in Chicago. The Central Park Tower just recently announced completing construction and contains some of the most luxurious residences in Midtown. But while Central Park Tower is a residential high-rise, the new, 85-story building at 175 Park Avenue is designated as a mixed-use development. It will be erected at the current site of the Grand Hyatt Hotel, between the Grand Central Terminal and the Chrysler Building. The project involves an 18-month breakdown of the Hyatt before work can being on the construction of the new super-tall building. However, demolition of the Grand Hyatt isn't set to begin until 2023, so it appears the Nordstrom/Central Park Tower will continue to have highly valued bragging rights, but only for a limited time as its days are indeed numbered. 
The Public has Mixed Feelings
Here are a couple of renderings of the new super-tall building. Public opinion on the construction is mixed, with those who love it and those who can't stand it. 
As you can see, the architecture will definitively change the current cityscape with its distinctive design, right near the Grand Central Terminal – the heart of New York City. It seems many people are partial to the Chrysler Building, which will be "dwarfed" by the new building's height and girth. Plus, there are always different perspectives when it comes to modern design, especially when the ultra-modern style will sit between a 108-year-old building (Grand Central) and a 91-year-old building (Chrysler). But one thing people should know about this development is that it also will provide hundreds of millions of dollars that will go towards transportation and infrastructure improvements. According to a statement from city council member, Keith Powers, in Bloomberg, this additional money is allocated to help pay for a new 5,000 ft² transit hall, a new subway entrance on East 42nd Street, 25,000 ft² of public terraces that wrap around the building, and 10,000 ft² of retail space in a transit hub that 70% of NYC commuters live within an hour of. Sometimes progress means a little "quid pro quo" action. Definitely something significant to keep in mind.
Anyway, regardless of anyone's feelings, 175 Park Avenue will hold 2.1 million square feet of prime office space, 453,000 ft² for 500 Hyatt hotel rooms on the upper floors, 10,000 ft² of retail space on the ground, cellar and second floor, and 25,000 ft² of elevated space for a publicly accessible plaza with artwork on display and spectacular views. Even for everyday New Yorkers, this will be an exciting development.
For Sale at the Central Park Tower
While we're on the subject, however, since the Central Park Tower in this story now has some fabulous listings, we couldn't resist taking a quick peek at just one, shall we? Courtesy of our friends at RealtyHop, here is one of the luxury condos at 217 West 57th Street in the Central Park Tower, #97E. 
This unit is listed at $33.9 million and has 4 bedrooms and 4.5 bathrooms within 3,073 ft². The open kitchen features custom cabinetry by Smallbone of Devizes and Miele appliances. Home features 11'7″ high ceilings and floor-to-ceiling glass throughout, this exquisite building sits on Billionaire's Row and is minutes from Central Park. Unit 97E sits 1,000 feet high, giving its owner stunning views and killer sunsets on the Hudson River. This luxury market in NYC is hot and really doesn't seem to be slowing down too much, yet. New York City is the thriving metropolis of America, and the heart of Manhattan still beats strong. If you've always wanted to live or invest on Billionaire's Row, in the Concrete Jungle – this may be your chance to live that life!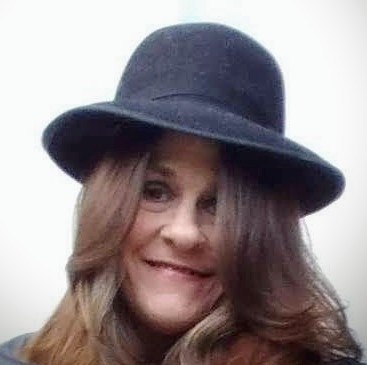 Rochelle Harris is a passionate writer originally from Phoenix, AZ. who credits her success to integrity and determination. She has a great sense of humor, loves music and her family, and writes fiction and poetry in her spare time. She is excited about the New York experience and lifestyle! Follow Rochelle on Twitter at @LinguisticAnRky or get in touch at [email protected]