StreetEasy is a well-known name in NYC, ranking in popularity with the likes of Zillow. Which is kind of ironic, since the company is owned by – you guessed it – Zillow. In recent The Real Deal headlines, we found that the real estate listing platform had a troublesome policy.
As a real estate agent, you can't list anywhere other than StreetEasy before listing with them. If you do, you have to list with them within 24 hours, or you "will lose professional access," which is exactly what happened to Phillip Salem, a Compass agent who had a client that wanted to list privately. Instead of posting on StreetEasy, he put it on his firm's 'Coming Soon' platform. But somehow (perhaps a data-crawling robot?), StreetEasy found out. In retaliation, they suspended him from the platform for two weeks.
This time, real estate agents spoke out against the popular listing platform, and as a result, the company changed its policy to banning listings, instead of agents. 
StreetEasy's terms on inclusivity is non-negotiable, and agents who violate it, moving forward, will get their listings banned. And although StreetEasy did change their policy to appease their clients – who are the real estate agents – the damage to their reputation may have already been done. Though StreetEasy currently has the dominant position in the local market, it has managed to get the ire up of the agents who use it. They're not happy with the platform, and they have concerns. Additionally, it's a commonly held opinion among agents, according to TRD interviews, that StreetEasy is known for trying to squeeze a dollar out of anything.
It's All About the Money
"Agents will tell you that they just despise StreetEasy because they feel like they don't have a choice, and StreetEasy will monetize everything and anything," said Bess Freedman, CEO of Brown Harris Stevens in a memo back in 2020, and called their "strong-arm tactics reprehensible." And she wasn't the only one. Jamie Safier, a top agent with Douglas Ellman, had this to say, "StreetEasy is simply looking for another advertising edge compared to the other search engines where they can capitalize and make more money." Donna Olshan, President of Olshan Realty, said, "They are seeking to make StreetEasy as powerful as possible." 
Leave it to Zillow to be preoccupied over maintaining their lead position and making the most money with one of their subsidiaries. (Haven't we seen this episode before?!) Let's just hope they don't lose their heads again. Abject failure wasn't a good look for them. 
Curbed also sheds even more light on the history of the troubled relationship between StreetEasy and realtors. It really does seem like a repeat of past mistakes for the Zillow-owned company. They started to monetize the site in 2017, after gaining popularity first (of course). They started out charging $3 a day for listings, and today it's doubled to $6 a day. But here's where it gets really interesting. 
The company also came out with two controversial services. The first one was called "Premier Agents", and it allows agents to purchase advertising on other agents' listings – an irritant, to say the least. Then, they came out with "Agents Spotlight" – a service costing $333 – to block other agents from advertising on your listings. What a joke. 
Whoa, there, StreetEasy – better slow your roll; your true colors are showing. Sounds an awful lot like StreetEasy is in pursuit of Easy Street. But what about other listing sites such as Redfin, RealtyHop and Realtor.com? On the surface, they seem to be every bit as good as StreetEasy and they're not owned by Zillow. Will they use this moment to dive in and pick up where StreetEasy has failed? Redfin has recently announced they are accepting rentals and RealtyHop has undergone major site design and upgrades. Seems like they may be gearing up for the big fight. StreetEasy might find out the hard way what happens when you don't make your clients happy.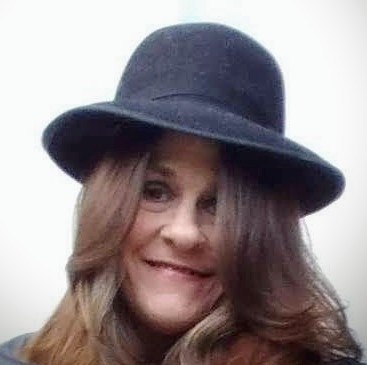 Rochelle Harris is a passionate writer originally from Phoenix, AZ. who credits her success to integrity and determination. She has a great sense of humor, loves music and her family, and writes fiction and poetry in her spare time. She is excited about the New York experience and lifestyle! Follow Rochelle on Twitter at @LinguisticAnRky or get in touch at [email protected]