In New York City, rent disputes are common. Animated arguments and drama with neighbors and landlords play out all the time, sometimes involving yelling matches or worse, and often on front lawns or in public settings in front of God and everybody. Most New Yorkers never miss a beat: they will duck if someone throws something, sidestep a fleeing child, move out of the way just in time to miss screeching tires on an exiting vehicle – all while moseying down the street, pretending to see nothing out-of-the-ordinary. 
Most folks don't want to get involved if it's not their business. And besides, with the protection of the eviction moratorium gone, record-high inflation, and a screaming hot housing market skyrocketing rent prices, these kinds of disputes can inevitably be exacerbated. But Queen's landlords Calvin Jr. and Jean Thompson are at their wit's end and recently took matters into their own hands. 
Fed Up Landlords
Like nearly every landlord in NYC, the Thompsons were forced to raise the rent some time back, but it wasn't something they enjoyed doing – it was the first increase in almost a decade, Mr. Thompson told the NY Post. So when their tenants, Eugene, Marie, and their daughter Kathia Lamour, tried to pay the usual rent of $1,800/month, the Thompsons refused to accept it. The increase was a 5% hike to $1,900/month. 
So, the Lamours subsequently stopped paying the rent altogether and now owe $17,000 in back rent. The Thompsons became so frustrated with the Lamours, who all live in the same 2-family home together, they thought perhaps shaming them into paying rent might work. So they made a huge sign, seen above, and posted it up on the side of the house where it can be seen from the Belt Parkway. Tiktokkers like @spinkii.baddest shared the sign on social media, and now, it's everybody's business and in the headlines everywhere.
There is a 200,000 backlog of eviction cases in NYC's courts now that the moratorium has ended, creating a further problem for everyone suffering – tenants attempting to get back on track post-pandemic and landlords whose hands have been tied, unable to collect rent or evict tenants that weren't paying. And on top of people already struggling, inflation is hitting everyone hard, and housing is in short supply. 
But the city has been in the throes of an unprecedented surge in housing prices, including rentals. According to the NY Post, over the past year (January 2021 to January 2022), New York City had the highest spike among the largest cities in the country, with rent prices increasing by 33%, almost twice the national average. According to RentHop, the median rent for a 1-bedroom apartment in NYC is $3,150 – for a 2-bedroom apartment, it's $3,600.
Affecting the Wealthy
Indeed, the situation looks grim as far as any end in sight to when rent prices will stabilize. Unfortunately, New Yorkers have to deal with crazy inflation, post-pandemic rent debacles, and increasing rent prices – all at the same time. Good thing New Yorkers can multitask with the best of them. According to the Post, such high rent prices and increases are due to extremely high demand and low inventory. 
But interestingly, some wealthy neighborhoods like the Upper West Side in Manhattan and Williamsburg in Brooklyn saw prices drop by 20% in 2020 but have watched them climb to a 40% increase over this past year as rental concessions fade away and landlords have the ability to charge more due to the demand of renters.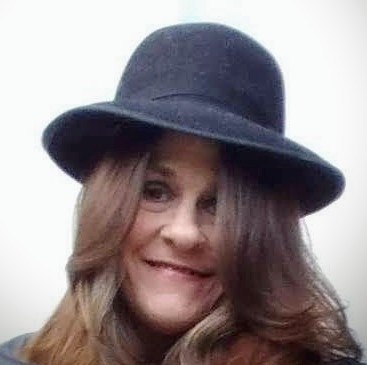 Rochelle Harris is a passionate writer originally from Phoenix, AZ. who credits her success to integrity and determination. She has a great sense of humor, loves music and her family, and writes fiction and poetry in her spare time. She is excited about the New York experience and lifestyle! Follow Rochelle on Twitter at @LinguisticAnRky or get in touch at [email protected]