Snacking is an essential part of the holiday season. Having an easy appetizer recipe in your back pocket will make your NYC holiday party that much more festive and fun!
These two Christmas tree pull-apart bread recipes are not only wonderfully easy to make, they're also absolutely delicious. Both recipes use pre-made pizza dough, and what could be more classic for a New York City Christmas than that?
Christmas Tree Spinach Breadsticks
Prep time: 20 minutes
Chilling time: 1 hour
Cook time: 25 minutes
Makes 24 servings
Ingredients
1 refrigerated pizza crust tube

12 oz frozen chopped spinach

6 oz cream cheese at room temperature

3 cloves garlic, minced

1 shallot, minced

¼ cup parsley, minced

1 T Italian seasoning

Salt and pepper to taste

½ cup parmesan cheese

1 cup fontina or mozzarella cheese, grated

1 egg beaten with 1 T of water
Directions
Thaw the spinach and squeeze out the excess water.

Cream together the spinach and cream cheese with a fork. 

Mix in garlic, shallot, parsley, salt and pepper, Italian seasoning, parmesan, and half of the fontina or mozzarella.

Unroll the pizza dough, being careful to stretch it as little as possible.

Make a cut from the midpoint at the top to the bottom left corner, then from the midpoint at the top to the bottom right corner. This will give you three triangles – two small and one large. 

Spread the spinach mixture over the large triangle on a greased baking sheet. Sprinkle with the remaining cheese. Place the two smaller triangles over the large triangle to cover the spinach mixture. 

Refrigerate for 1 hour. 

Preheat oven to 400 degrees.

Pull the tree out of the fridge and cut 1-inch slices down each side, leaving a one-inch section in the center for the trunk. Use a sharp knife and do this carefully, working not to pull the dough out of shape.

Twist each of the sections, forming a tree shape and letting some of the green of the spinach show through. 

Brush the tree with the egg and water mixture, then bake for 20-25 minutes until golden brown.
Pull-Apart Cheesy Bread Roll Christmas Wreath
Prep time: 15 minutes
Cook time: 25 minutes
Makes 24 servings
Ingredients
1 pound refrigerated pizza dough (look for it in on the dairy aisle)

Handful of all-purpose flour

1 block mozzarella cheese

1 egg, whisked with 1 T water

Jar of pesto
Directions
Preheat the oven to 400 degrees.

Cut the block of mozzarella into twenty-four pieces.

Sprinkle flour on a flat surface.

Knead the dough and divide it into two balls. Roll out each ball to ⅓ inch thickness and cut it into twelve squares.

Place a mozzarella square in the center of each dough square and wrap the dough tightly around the cheese.

Arrange the balls, seam side down, in a wreath shape on a greased baking sheet. Brush with the egg/water mixture. 

Bake for 20-25 minutes. 

Brush pesto and serve warm.
Having a delicious holiday appetizer for your NYC holiday celebration should be easy! These hearty, vegetarian recipes are sure crowd-pleasers that will wow your family and friends.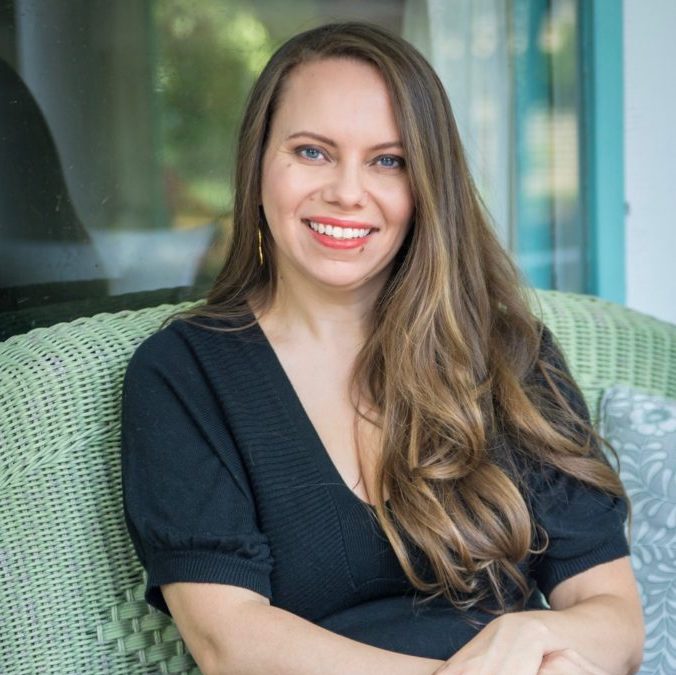 Autumn Karen chases words and her three rambunctious boys when she's not climbing mountains or teaching ghostwriting to college students. Her biggest passion is building community through information and communication.