Three months after the end of New York's eviction moratorium, public defender groups say they've hit a ceiling and are unable to take on more cases. Since Jan. 15, landlords have been flocking to city hall to file lawsuits against their tenants, stretching the capacity of the courts.
According to the Office of Court Administration, more than 6,000 eviction lawsuits were filed in February, followed by 7,000 in March. Although this new wave of eviction cases was hardly a surprise, housing courts are still under a considerable amount of pressure to address the growing backlog of cases. 
More than 200,000 eviction lawsuits were filed during the pandemic, most of which were on standby until the eviction ban was lifted. According to the Community Community Service Society of New York, landlords are owed a staggering $3.3 billion in back rent among 685,000 tenants.
Staffing shortages prevent legal services groups from taking on more cases 
Three legal entities contracted through the Office of Civil Justice have cited staffing shortages as the reason for the slowdown. The New York Legal Assistance Group and Legal Aid Society stopped taking on new cases in Queens at the beginning of the month. Public defenders at the organizations maintain that they're completely full, juggling as many as 80 housing court cases per month. 
A third public defender group, Legal Services NYC, voiced they could take on no more than 60 cases in April. In March, the organization declined more than 475 eviction cases in the Bronx, where eviction rates are higher than anywhere else in the state. 
Under the City's right to counsel law, low-income tenants are theoretically guaranteed access to an attorney. However, as provider organizations are experiencing "overwhelming demand", the City's ability to follow through on that promise is being tested.
In an attempt to ensure vulnerable tenants receive the representation they've been promised, legal services groups have asked the Office of Court Administration to adjust the Housing Court's calendar. City Council Speaker Adrienne Adams and other members showed their support by writing a letter to Mayor Eric Adams' administration requesting the same consideration.
Without a slowing down of the Court's calendar, thousands of NYC tenants may have to represent themselves in court. "I think we're going to see a lot more people lose their homes, which is pretty devastating. That's really what happens when tenants don't have attorneys. They're going to lose their cases," says Judith Goldiner, an attorney in charge of Legal Aid's civil law reform unit.
The City is still holding provider organizations accountable for services
Despite the numerous petitions for court adjournments, the Office of Court Administration doesn't appear to be persuaded. Spokesperson Lucian Chalfen shot down the validity of "overwhelming demand" being an acceptable reason for legal services groups to forgo their obligations with the City. 
In an email to NY Daily News, Chalfen affirmatively stated that Housing Court shouldn't be "the repository for the mismanagement and the inability of provider organizations, who are contracted with New York City's Office of Civil Justice, to provide representation for respondents." 
Housing Court is receiving pressure from both sides of the aisle, with landlord groups arguing that cases can't be delayed any further. The 22-month-long eviction ban prevented thousands of New Yorkers from going homeless, but it also left thousands of landlords with no means of collecting rent on their properties. 
"Is legal due process supposed to be on hold until they find enough attorneys?" says Jay Martin, executive director of the Community Housing Improvement Program. The trade association represents owners of 4,000+ apartment buildings in NYC.
"The City has the funds and desire to make sure that unrepresented litigants are provided with an attorney, to everyone's benefit. Where are they?" Chalfen asks in his email. 
Tenants at risk of eviction aren't equipped to represent themselves in court
Most tenants lack the legal know-how and emotional stamina to stand trial on their own. Defendants such as Richard Ashley, 52, believe they wouldn't have a chance without a lawyer. 
"With no lawyer, I don't understand what's happening … I'm eternally grateful. I feel for the people who don't have anyone to represent them," says Ashley, whose case took more than four months to prepare for.
The former EMT who suffers from multiple sclerosis and other disabilities faced eviction in September of 2020. His case prevailed in Queens Housing Court after five days of representation on behalf of the Legal Aid Society. He says he doubts he would have been "able to cope mentally or physically" if he had to represent himself in court. 
Housing legislation is increasing complex
Ashley was represented by Julia McNally, a lawyer for the Legal Aid Society and professor at NYU law. Lawyers like McNally believe the average eviction-born tenant has slim chances of winning their case in housing court. McNally revealed that housing legislation changes so often, she has to update her syllabus every semester.
"It is a very, very complicated, fast-paced area of the law, so it's not at all conducive for pro se litigants to represent themselves. The idea seems shocking that someone in criminal court should represent themselves — we should have that same visceral reaction. It could mean someone losing their home," says McNally.  
President of the Community Service Society of New York, David Jones, agrees with the NYU law professor. "It is unconscionable that OCA is forcing tenants to litigate their right to remain in their homes without an attorney to represent them," he says. "Right to Counsel means very little if tenants don't actually get counsel when they face eviction in New York City's Housing Court."
The City's Right to Counsel bill came into effect in 2017. The legislation protects low-income renters who earn 200% below the federal poverty line by making them eligible for free legal representation. 
Housing courts are set to carry out business as usual 
Courts spokesman Lucian Chalfen shows no signs of letting up on his stance that the staffing issues faced by legal services providers are not the Court's responsibility. 
"We have repeatedly maintained that the inability of Right to Counsel providers, such as LSNYC and Legal Aid, to meet their contractual obligations and to be able to manage their operations will not adversely affect the functioning of Housing Court," said Chalfen.
Attorney in charge of Legal Aid's civil practice department, Adriene Holder, stated that while Legal Aid must represent tenants pro-bono, the organization wasn't obligated to represent all tenants at the same time. She claims that the existing case backlog, high turnover rates, and the need to train new housing lawyers has created a "perfect storm."
In the meantime, the OCA continues to reject pleas from housing advocate groups and public defenders to process eviction cases at a slower rate.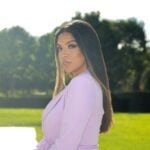 Vivian Tejada is a freelance real estate writer from Providence, RI. She writes SEO blogs for real estate, travel and hospitality companies. She's passionate about the future of work and helping Latin American freelancers achieve time, location, and financial freedom. When she's not writing you can find her at the gym, a family cookout, or at brunch with her girls. Follow her on Linkedin to learn more.