One of the great things about living in New York City is that, in every borough, you will find such a wide variety of neighborhoods to choose from. Contrary to popular belief, New York City isn't always all hustle and bustle—in fact, there are plenty of neighborhoods with ample amounts of green spaces and quiet, residential streets.
Forest Hills Gardens is a perfect example of these neighborhoods. Nestled in the heart of Queens in the remarkable Forest Hills neighborhood, Forest Hills Gardens offers a small slice of the traditional English "garden city" right in New Yorker's own backyard.
There are plenty of reasons New Yorkers are drawn to the luscious Forest Hills Gardens neighborhood—the combination of ample greenery, proximity to amenities, and charming revival architecture has helped drawn thousands of residents to the area from around the world.
Let's take a closer look at the always-charming Forest Hills Gardens:
Forest Hills Gardens: A Modern English Garden City
Forest Hills was first developed around the turn of the 20th Century by the Cord Meyer Development Company. The neighborhood was named after nearby Forest Park, one of New York's most important public green spaces. Eventually, the development of New York City's infrastructure (such as improvements to Queens Boulevard as well as the subway line) helped bring more people to Forest Hills, including the subsection of the neighborhood known as Forest Hills Gardens.
The neighborhood also borders another important public green space, Flushing Meadows Corona Park. In addition to playing host to the World's Fair in 1964, the area also includes the Queens Zoo, Queens Museum, Queens Botanical Garden, and Forest Hills Stadium—the former host to the United States Open tennis tournament. Today, about 83,000 thousand people are proud to call Forest Hills home, including about 5,000 people living in Forest Hills Gardens.
Forest Hills Gardens has been recognized as "one of America's oldest planned communities." Currently, the 175-acre portion of Forest Hills is home to 11 apartment buildings, nearly 1,000 individual homes, and ample amounts of plants and other greenery. The planned neighborhood—which traces its current origins to around 1909—was designed with a commitment to the key principles of landscape architecture (beauty, coexistence with nature, etc.). The original plans were drawn by Grosvenor Atterbury and Frederick Law Omstead Jr. (whose father helped design Central Park). Both designers were heavily influenced by the concept of the "garden city", which had, at the time, recently become popular in the United Kingdom.
Forest Hills Gardens is often recognized as an "oasis" within a much larger, busier city. The population density is relatively low, most homes are detached (relatively rare for New York City), and the combination of traditional Tudor architecture and integrated gardens can hardly be found elsewhere around the City. In fact, once you pass the main gateway to Forest Hills Gardens, Station Square, visitors "who find themselves beneath the arched entryway often feel as if they've entered a portal to another time." The area's cooperative of homeowners and commitment to its founding principles have helped it maintain the original character for more than a century.
A Living Piece of History
From the moment you begin exploring Forest Hills Gardens—undoubtedly one of the most unique little slices of New York City—the historical importance of the area becomes immediately apparent. Forest Hills Gardens is not only the first recognized garden neighborhood within New York, but it helped bring the broader Garden City Movement to the United States.
This movement was primarily inspired by Sir Ebenezer Howard, the "founder of the English garden-city movement, which influenced urban planning throughout the world." Howard envisioned a developed world that was characterized by ample amounts of integrated green space, along with quiet pockets of designated residential zones (particularly green) within a much busier urban climate. Howard's vision for urban living were extremely influential around the turn of the twentieth century and has also experienced a remarkable revival around the turn of the twenty-first century, as well.
A quick walk around Forest Hills Gardens—which really only accounts for about five percent of Forest Hills' entire population—is also an opportunity to enjoy some excellent examples of Transatlantic architecture. The Tudor style of architecture, popularized in England, is probably the most common. Complete with timber framing, steeply pitched roofs, overlapping gables, this style of architecture still enjoys widespread popularity within the United States. Additionally, the American Craftsman architecture style—characterized by low-pitched roofs, exposed rafters and beams, and handmade decorations—can also be found throughout the area.
Finding an Apartment, Home, or Condo in Forest Hills Gardens
Naturally, there is plenty of demand for living in the luxurious Forest Hills Gardens portion of Queens. With capacity for only about 5,000 residents—and strict zoning regulations keeping population density limited—homes and condos for sale in Forest Hills Gardens are often sold quite quickly. Additionally, Forest Hills Gardens apartments also typically experience a relatively short amount of time on the market.
Nevertheless, it is still quite possible for people (even those on a somewhat limited budget) to find places to live in and near Forest Hills Gardens. There are also a lot of resources available to help make the search a little bit easier. RentHop, for example, is an excellent platform for people hoping to find and compare apartments in New York and other major cities.
Regardless, Forest Hills Gardens is a piece of New York that's worthy of our admiration. Whether you are a fan of architecture, history, culture, or are simply hoping to get away from the sometimes-overwhelming urban core, Forest Hills Gardens is a neighborhood that is, without a doubt, worth exploring.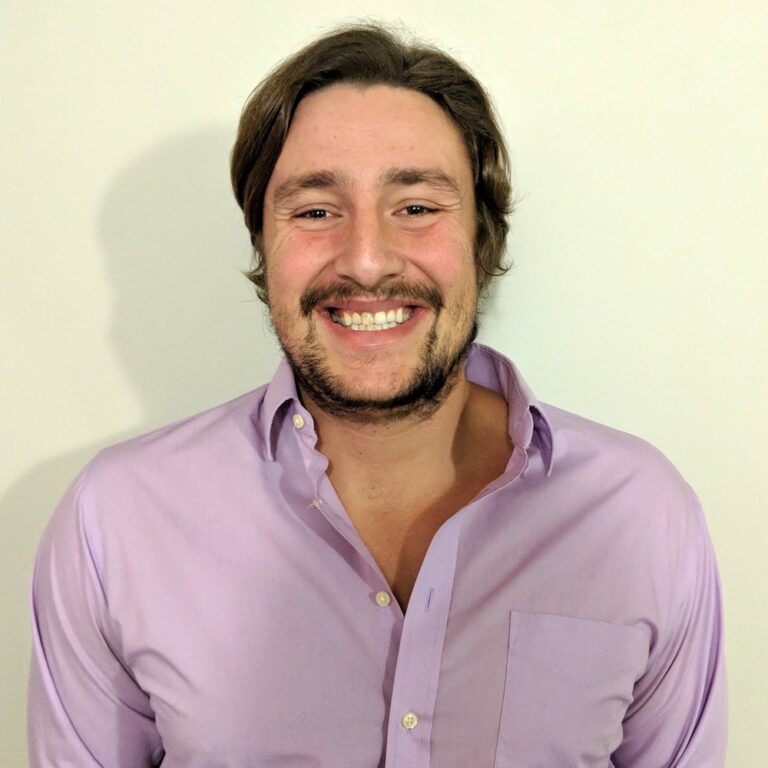 Andrew is a freelance writer that primarily focuses on real estate and finance topics. He graduated from the University of Colorado with degrees in Finance and Political Science and has since worked in the real estate, life insurance, and digital marketing industries. When he is not writing, Andrew enjoys skiing, playing piano, painting, and spending time with his wife (Maggie) and cat (Crow).