Podcasts are our society's most recent adoration of media consumption. Radio talk shows have been around for ages, but podcasts have offered a more unique experience than ever before. Podcasts allow people to listen on the go from any location of their choice. Not only are they easily accessible, but they offer content on a variety of topics that have piqued the interests of millions. For example, crime podcasts are quite popular these days. To occupy your brain with an intriguing story is always a good go-to if you're taking a walk, driving, doing busy work, or just want something to listen to that isn't music. Sometimes it could even help people feel less lonely. Other podcasts that are common amongst their listeners are lifestyle, think-pieces, history, and news sources. Whether you are looking to relax or gain some inspiration, podcasts are a great option in order to help take your mind off things. 
For the most part, these podcasts are free to access. Not many creators will make you go through a paywall in order to listen to their episodes, unless the podcasts are part of a premium package. Subscription services are rare to come across with podcasts, so how are these creators making money? Sponsorships are the answer you are looking for. This is the way that most, if not all podcasts generate revenue. Essentially, a company will reach out to the podcast of their choice and ask them to promote their product during the show in return for compensation. According to writers at Forbes, in 2018 the total funding that was allocated to ads for podcasts was roughly $479 million dollars and they have already predicted it has reached $1B in 2021. If that does not conceptualize how reliant podcasters are on ads then I don't know what will. To obtain decent advertisements podcasters need to consider a handful of things – it is a lot harder than you would think. One must analyze their audience in order to choose advertisements that would be relevant to their interests. Forbes mentions preroll, midroll, or postroll advertisements that are based on a cost determined by both parties. This number is represented by a CPM (cost per 1,000 downloads) model meaning the more predicted engagement, the more the podcaster would get. 
Now that you understand a bit more on the role advertisements have in podcasts, I would like to name a few of my favorites that have piqued my curiosity over the years. 
Audible Inc. –

Having been an English & Literary Studies major, it is safe to say that I love to read. However, having the luxury to read anywhere at any time is not always within my reach. It is not convenient to carry around big books in little bags and comfortably turn pages while someone is pushing up against you during rush hour on the train. Audible is an audiobook and podcast function owned by Amazon which allows their users to download content and listen to it from their chosen device. 
Squarespace, Inc. – 

If you are not well-versed in website coding, but need a digital space to hold your information, Squarespace is for you. Essentially, it is a service dedicated to website building where you can use pre-made templates in order to dodge intricate HTML/CSS obstacles that do not make sense to a lot of people… Aside from my friends that were on Tumblr at a young age (if you get it, you get it!). A lot of podcasters that advertise Squarespace are online personalities that can vouch for the simple-to-use mechanisms provided at low-cost. 

Dollar Shave Club – I would be lying through my teeth if I said I did not have a subscription to the Dollar Shave Club at some point. This company offers shavers and grooming products that are directly delivered to your doorstep at a ridiculously low price. Sounds enticing, right? All you need to do is submit a monthly fee and you have a wide array of products to choose from at your convenience. Their subscriptions are also great as a gift for the groomer in your life!
Crunchyroll –

I know, I know. The last thing we all need is yet another streaming service to take our money every month. But, trust me when I say Crunchyroll is one of the best as long as you enjoy anime. Crunchyroll offers an unlimited supply of anime and manga through both free and premium paid memberships. Not only that, but you can also access merchandise and partake in online discussion forums in order to connect with people with similar interests. 
Adam & Eve –

This is another advertisement that would sound throughout a handful of podcasts that I listened to. Adam & Eve is one of the largest adult toy companies in America that sells the utmost extensive inventory of products. Serving over 12 million customers, Adam & Eve takes into consideration the nature of purchasing adult toys and sells them at an affordable price with discreet packaging. 

LootCrate

– Through this list I have realized that advertisements are truly very personal. They are extremely dependent on the interests of the consumer and can adhere to niche interests. Much like this one. LootCrate is a monthly subscription box that offers gaming and pop culture-related merchandise to their customers. Their products are specific to those that have a LootCrate subscription which creates a sense of exclusivity. To those that live for fanfare, this would be perfect for you. 

ZipRecruiter

– Last but not least, we have one of my favorite gains from an advertisement-grab. At one point in most peoples' lives they will have to apply for a job one way or another. If we as a society share one thing in common it is the tedious process of looking for employment. ZipRecruiter is a job posting website that allows employers to seek out possible employees through profiles that include resumes, cover letters, and references.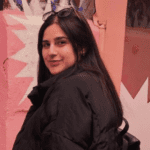 Carly is a freelance writer with interest in topics pertaining to lifestyle blogging, social justice, and anything to do with film/media. She graduated from the University of Wisconsin - Madison with a degree in English & Literary studies in hopes to write for a large music publication. When she is not writing, you can find her watching movies, cooking her famous Carbonara, and enjoying time outdoors.