Everyone knows that New York City is a city of islands—after all, Manhattan and Long Islands are two of the most widely recognized islands in the entire world. Combined, these two islands have a population of more than nine million people.
However, while Manhattan and Long Island (which contains both Brooklyn and Queens) tend to get a lot of attention, these are just two of the hundreds of islands you might find in the city. The city's unique estuary ecosystem and active developmental history have created a hotbed for islands to arise.
Some of these islands are populated and relatively easy to access (whether by bridge or by ferry), while others simply are not. Let's take a quick look at 9 islands of the islands in New York City that you have probably never heard of.
Islands in New York City
1. City Island
Located in the Bronx, City Island is actually one of the larger and more populated of New York's "lesser islands". With a population of about 5,000 people, this charming little island feels like a seaside resort, which is why tourism is one of its most important sectors. The island is also the setting of the 2009 film City Island, which won the Audience Favorite award at the 2009 Tribeca Film Festival.
2. Ruffle Bar
Ruffle Bar is the largest island in Brooklyn's Jamaica Bay, which is a swampy, island-filled area near JFK Airport. In its early history, the island was completely alienated from the city and, in fact, when Jamaica Bay froze over, residents were unable to access any resources for nearly three months. The island has had a diverse and interesting history, including being an important landing point during the Civil War, a key fishing location, and, eventually, a landfill. Today, after quite a bit of preservation and rehabilitation, Ruffle Bar is an uninhabited Bird Sanctuary that is typically only accessed by kayak.
3. Governors Island
At about 172 acres in size, Governors Island is that tiny little island you have probably seen while standing in Battery Park (South Manhattan) but have never had the chance to visit. Today, the island is managed by the National Park Service and includes two historic fortifications: Fort Jay and Castle Williams. The island has played an important role in the city's military history, including the Revolutionary War, Civil War, and World War I.
4. Shooters Island
For a 43-acre island, Shooters Island sure does have an interesting history. At first, the island was utilized as a hunting preserve and, eventually, it became George Washington's go-to outpost for delivering messages—one of the reasons the island was frequently visited by spies. Eventually, the island turned into a shipyard and became completely developed. Later on, Alice Roosevelt (daughter of President Theodore Roosevelt) christened an early yacht called Meteor III. During this event (1912), Thomas Edison commissioned a cameraman who filmed one of the world's first-ever newsreels—today, the newsreel can still be viewed in the Library of Congress.
5. Broad Channel
Located in what is technically Queens, Broad Channel (also known as Rulers Bar Hassock) is the only populated island in all of Jamaica Bay. About 3,000 people live on this island which, in traditional Dutch fashion, is full of canals and other manmade modifications. In 2011, during Hurricane Irene, the island experienced its first-ever mandatory evacuation. After that, the population dropped a bit but has since bounced back.
6. Roosevelt Island
Did you ever notice how there is a skinny little island in the middle of the East River? Well, that is Roosevelt Island, formerly known as Varkens Eylandt, Blackwell's Island, and Welfare Island. Today, the island consists mostly of residential buildings and has a surprisingly high population of about 12,000. To access the island by car, you need to take the Roosevelt Island Bridge from Astoria, not the larger Ed Koch Queensboro Bridge that passes over the island connecting Queens and Manhattan at 59th Street. Other more scenic options are the tram, ferry, and F-train, depending on your definition of scenic.
7. Randalls Island
Randalls Island, which is currently connected to Wards Island, is a somewhat larger island (about 1 square mile), located right at the intersection of Manhattan, Queens, and the Bronx. The island is full of fun activities and things to do, including the Governors Ball and Electric Zoo, a beer garden, plenty of baseball fields and batting cages, and more. The island was a consistent location of conflict during the Revolutionary War, back when it was known as Buchanan's Island.
8. Isle of Meadows
If you know anyone who lives on Isle of Meadows—or has ever even been there—well, then you just might be a bird. Currently, the island is a designated bird sanctuary and is completely closed off to humans. Located just to the west of Staten Island, the Isle of Meadows consists of salt marshes and broad meadows and is home to herons, egrets, ibises, and several other bird species.
9. Canarsie Pol
This small island, located in Jamaica Bay, is a frequently kayaked part of the Gateway National Recreation Area. It can be easily accessed from Canarsie Pier in Brooklyn and, though the island is not permanently inhabited by anybody, several ambitious projects have helped expand it to a size of about 300 acres over time.
Conclusion to Island in New York City
New York is much more than Manhattan, Long Island, Staten Island (and the mainland Bronx)—it's a collection of many different islands. Whether you are interested in history, nature, a seaside resort, or a combination thereof, there is sure to be a hidden island for you.
(correction: an earlier version of our article incorrectly stated that the Roosevelt Island Bridge and the Queensboro Bridge both originated in Brooklyn, not Queens.)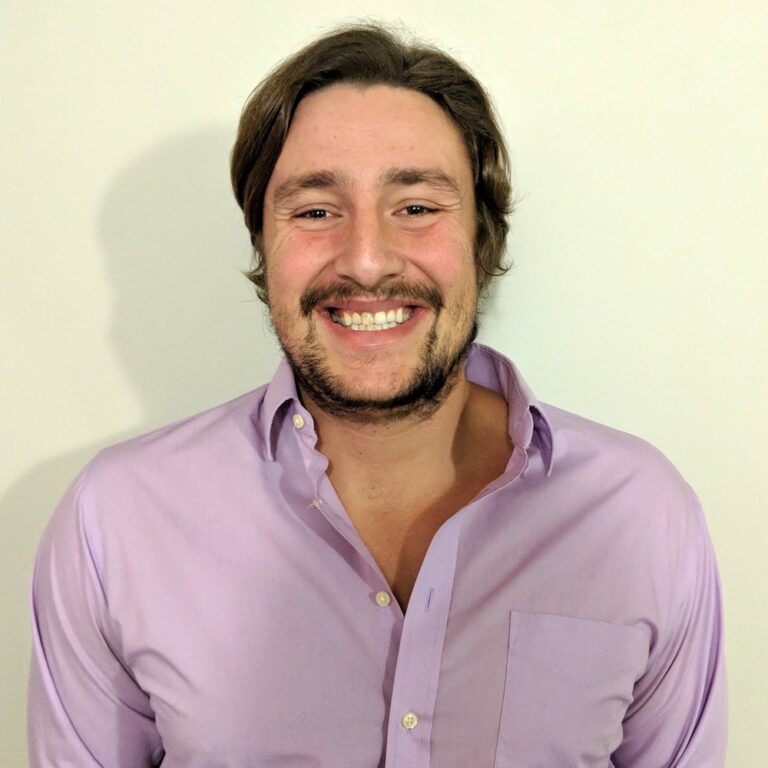 Andrew is a freelance writer that primarily focuses on real estate and finance topics. He graduated from the University of Colorado with degrees in Finance and Political Science and has since worked in the real estate, life insurance, and digital marketing industries. When he is not writing, Andrew enjoys skiing, playing piano, painting, and spending time with his wife (Maggie) and cat (Crow).