The real estate industry is often glamorized in mainstream media, especially in big cities such as Los Angeles, Miami, and NYC, with shows like Million Dollar Listing. Although lucrative for many, real estate doesn't guarantee high rewards for all. Before deciding whether or not a real estate career is for you, consider income potential and all related expenses. 
What's the Average Real Estate Agent Salary in NYC?
Unfortunately, there's no singular answer to that question. The average real estate agent salary in NYC depends on a variety of factors, such as niche, location, years of experience, and whether you work full-time or part-time. 
Luckily, NYC is particularly favorable for real estate agents and provides plenty of opportunities. According to the Bureau of Labor Statistics, the annual average wage for real estate agents in the New York metro was $86,650 as of 2021. When compared to the national average real estate agent salary of $61,480. NYC real estate agents make a pretty good living!
How Real Estate Commissions are Split
Similar to the rest of the country, New York commissions are split between the listing agent, buyer agent, and broker with a standard commission percentage of 6% (the national norm). However, it's not uncommon for commissions to be capped at 4-5% of the sale price on properties sold for $10 million or more. 
Listing Agent/Buyer Agent Splits: Most real estate deals in New York are "co-broke", meaning commissions are split evenly between listing and buying agent. This means each party receives 3% of the total home sale price. Sometimes, the split could also be 4% / 2% or 3.5% / 2.5%. 
Broker/Agent Splits: The 3% commission received by each agent is then split between broker and agent at a ratio of 40/60 or 65/35. The percentage received by  the agent depends on the amount of business they bring into the brokerage. Typically, the more homes you sell, the bigger your percentage split is between you and your broker.
How the Tax Code Impacts Real Estate Agent Salaries
The vast majority of real estate agents in the U.S. are not salaried. Instead, they're considered independent contractors. As self-employed workers, they have a higher tax burden counting towards their Medicare and Social Security contributions. The self-employed tax rate is set by the IRS and is currently 15.3%—that's double the national tax rate of 7.65% for traditional employees. 
New York Income Tax Brackets
In addition to the federal tax, New York real estate agents also pay state income tax which is based on annual earnings. You can reference the New York State Income Tax Brackets below:
$0 – $8,450 –

4.00%

$8,450 – $11,650 –

4.50%

$11,650 – $13,850 –

5.25%

$13,850 – $21,300 –

5.90%

$21,300 – $80,150 –

6.45%

$80,150 – $214,000 –

6.65%

$214,000 – $1,070,350 –

6.85%

$1,070,350+ –

8.82%
In addition to state income tax, there's also a city income tax. The NYC income tax lies somewhere between 2.9 and 3.8 percent. Although taxes are relatively high for real estate agents in NYC, sizable commissions and the ability to write off certain business expenses could help balance out the heavy tax burden.
Self-employed individuals have the right to deduct relevant business expenses from their tax basis. For a real estate agent, this could mean expenses such as gas, car insurance, marketing materials, annual NAR membership fees, and professional development courses. Deductions lower your taxable income, reducing your tax responsibility at the end of the year.  Remember to consider these tax implications when calculating take-home income as a real estate agent in NYC.
How Can I Maximize My Earnings as a Real Estate Agent?
The limitations on your salary as an NYC real estate agent may seem discouraging at first, but keep in mind commissions aren't the only way agents make money! A real estate agent's salary in NYC can be supplemented via ancillary services. 
Ancillary services offer existing clients a new service that complements a business' primary functions. As a real estate agent, your primary business function is to help clients buy and sell homes. However, there are a few additional yet related services homebuyers and home sellers may need in the process of buying or selling a home. 
The right combination of ancillary services can provide real estate agents a considerable advantage over the competition by becoming a one-stop shop for clients. Below are examples of ancillary services savvy real estate agents can provide:
Types of Ancillary Real Estate Services 
Property Management
As real estate investors expand their property portfolios, it often becomes challenging to keep up with tenants across all rentals. Finding a reliable and trustworthy property manager is at the top of any investor's list of priorities. 
Given the nature of their work, real estate agents could be excellent property managers. Good agents can identify physical issues on a property, have a network of contractors for repairs, and run established systems that are efficient and reliable. 
Many agents manage properties they've sold on behalf of their clients, such as long-term rentals or vacation rentals. If you can prove to be a reliable property management resource in your market, clients will soon start coming to you through recommendations. 
Home Staging 
The process of staging a home before putting it on the market is a crucial component of selling a property. According to Forbes, staged homes sell faster and for more money than non-staged homes. Not only do agents offering home staging services help their clients, but they can also partner with investors and even other real estate agents on a variety of projects. 
The truth is, sellers aren't the only ones interested in staging their homes, so your home staging business can operate as a stand-alone service. Vacation rental companies, individual property investors, and agents looking to add a special touch to their listings are all potential home staging clients.
Cleaning Services
A less sexy, yet necessary task in the sale or rental of any home is deep cleaning. Commercial cleaning services are essential in today's workplace, especially after the onset of the pandemic. They're equally as important in the sale of a home, because sellers will have to leave the place spotless before handing over the keys. 
Cleaning is a major pain point for home sellers. By providing cleaning services to homeowners, agents remove an extra burden from the seller and facilitate the move-in process for the buyer.
What are the costs associated with being an agent in NYC?
First-year real estate agents in NYC can expect to pay between $2,000 and $2,500 to get started in the profession. Some of these expenses must be paid up-front, while others can be paid on a monthly or quarterly basis. 
A handful of these expenses are mandatory, such as the real estate course, exam fee, and salesperson application fee. Together these mandatory fees cost between $320 and $470. 
Other expenses are optional yet highly suggested, such as a membership with the local association of realtors, MLS membership, lock box fees, and increased auto insurance. If you're in NYC, a membership to REBNY may be  Together these memberships, and additional fees cost between $1625 and $1725. 
Aspiring agents should also consider the ongoing costs of working as a real estate agent in NYC, which include continuing education, marketing materials, home staging, and other business expenses. 
Every two years, NYC real estate agents are required to complete 22.5 hours of additional instruction outside of their initial 75-hour course in order to renew their license. With 78,167 active real estate agents and realtors in New York, competition is fierce, so investing in personal marketing is necessary. 
Staging a home for sale is a crucial component of selling a property, especially with a market as competitive as this one. Business expenses such as phone bills, gas, and office supplies will vary depending on where you are located and who you work under but are also essential.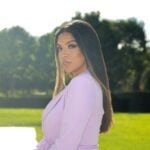 Vivian Tejada is a freelance real estate writer from Providence, RI. She writes SEO blogs for real estate, travel and hospitality companies. She's passionate about the future of work and helping Latin American freelancers achieve time, location, and financial freedom. When she's not writing you can find her at the gym, a family cookout, or at brunch with her girls. Follow her on Linkedin to learn more.