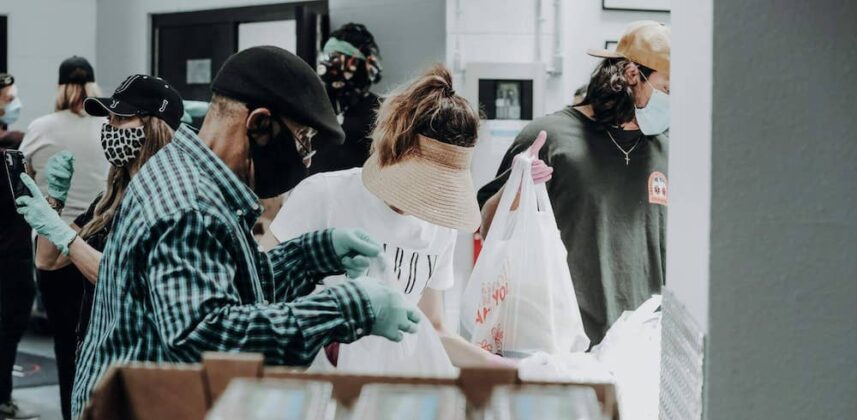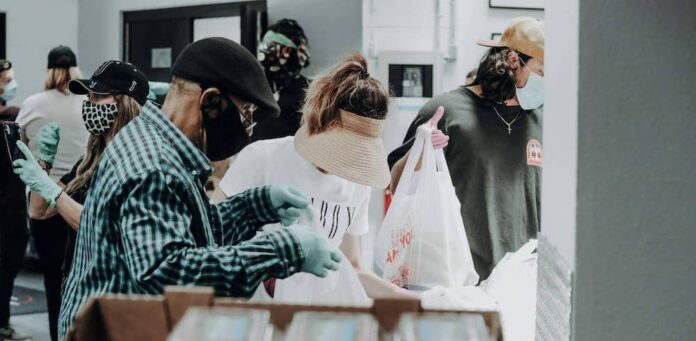 Volunteering at a local shelter in NYC can be a great way to give back to the community, and what better time to volunteer than during the holidays?
From delivering meals on wheels to fostering a furry friend, below are a few organizations in the city that are actively seeking volunteers to spread some joy this holiday season.
Holiday Volunteer Opportunities
1) Bowery Mission
Founded in the 1870s, the Bowery Mission is one of the oldest non-profits in the city that offers a helping hand to those in need, particularly NYC's homeless population. Volunteers for this organization run the gamut of services, from virtual tutoring sessions for children who need help in math and literacy to organizing clothes at homeless shelters.
The Bowery Mission doesn't accept walk-ins, so be sure to visit their landing page for more information (and a helpful FAQ) on how you can volunteer your time for a good cause.
2) Citymeals on Wheels
Since 1981, Citymeals on Wheels has delivered over two million meals to the city's homebound elderly. Volunteers also pay friendly visits to senior citizens who may feel isolated at home, craft handmade cards for special occasions, and respond to mail from meal recipients.
To volunteer for Citymeals on Wheels, applicants must submit two personal references and complete a brief interview process. More information can be found on the organization's website.
3) Make the Road New York
If you own a bicycle or a scooter and love exploring the city on wheels, then this volunteer opportunity might be right up your alley. With locations in Queens and Brooklyn, Make the Road New York's Bike Brigade program helps deliver groceries to low-income families, seniors, and people with disabilities who have difficulty leaving their homes.
To sign up as a volunteer, you can fill out Bike Brigade's four-page form online or email [email protected].
4) New York Cares
If you've hopped on public transportation during the holidays you may have glanced at an ad showing the Statue of Liberty hugging her knees to her chest, shivering in the cold. The organization behind that ad is New York Cares: the largest volunteer group in the city. Their signature program is the New York Cares Coat Drive, which has collected and distributed more than 1.7 million coats to those in need since 1989.
For this and other volunteer opportunities, you can register on the New York Cares' website, complete a self-guided orientation online, and sign up for a project once you've become a registered member.
5) United Way of New York City
Of the organizations on this list, few have such a wide variety of programs as United Way of New York City. The programs range from career counseling opportunities for "work-insecure" New Yorkers to community safety initiatives that create positive relationships between law enforcement and the people they serve. Another option is BoardServeNYC, a training program for people who wish to serve on a community board.
More information can be found here.
6) Mayor's Alliance for NYC's Animals
There's no shortage of volunteer opportunities for animal lovers in NYC, with dozens of shelters and rescue groups eager for support. The Mayor's Alliance for NYC's Animals is one of the largest, operating in all five boroughs and beyond to help rescue, spay or neuter, assist at adoption events, and support other programs that benefit animals.
One way to volunteer your time this holiday season is to foster a cat or a dog while the shelter works to find its furry friends a permanent home.
7) SAGE
SAGE is a national advocacy group that fights for the rights of LGBT elders, connecting them with a host of resources and support services. In New York City, SAGE runs a program called SAGEConnect, which began shortly after COVID and pairs volunteers with SAGE members for weekly phone calls.
Other volunteer opportunities, including clerical support, can be found on the organization's website.
8) God's Love We Deliver
God's Love We Deliver is distinguished for its work in the field of HIV and AIDS, delivering medically tailored meals to those who are ill. The organization now reaches beyond those with serious illnesses to feed low-income families, the homeless, and more.
Volunteering with God's Love is one of the most direct ways to help those in need during the holidays. You can sign up here to cook, package, and/or deliver nutritious meals for this organization that has been around since 1985.
9) WGIRLS Inc.
While this organization doesn't specifically identify as a "volunteer group," it does offer several volunteer opportunities for those who want to elevate the lives of underserved women and children. These opportunities include working with young girls in after-school programs, leading workshops that focus on self-esteem and healthy relationships, and grooming academic talent for their G.L.A.M. scholarship.
You can find out more about WGIRLS' volunteer opportunities here.
10) Holy Apostles Soup Kitchen
Serving over 1,000 meals each day, Holy Apostles Soup Kitchen in Midtown West is one of the largest soup kitchens in the city. It's also one of the most flexible programs for volunteers, with five shifts available Monday through Friday from 9 AM to 1 PM and three additional shifts available on Tuesdays, Wednesdays, and Thursdays from 1 PM to 3 PM.
Bookings can fill up quickly during the holidays, so it's best to sign up as early as possible. Alternatively, St. Joe's Soup Kitchen may have food prep shifts available on Saturdays from 10:30 AM to 12:30 PM and serving shifts from 1 PM to 3:30 PM.
Additional Volunteer Opportunities in NYC this Holiday Season
There are plenty of other opportunities to help out your local community this holiday season. These include (but are not limited to):
Collect non-perishable food items for your local pantry or shelter.

Volunteering at a blood drive. Most hospitals have regular donor days throughout the holidays.

Shoveling snow for your elderly neighbors.

Sending holiday cards to local veterans.

Donating blankets, coats, hats, socks, and other winter accessories to the homeless.
If you're looking for more options, we recommend contacting your local community center or checking out websites like volunteermatch.org or volunteernewyork.org.
Ready to brighten the lives of those in need? The first step is to sign up, so don't hesitate! Any amount of time you give can make a huge difference in someone else's life.
Happy holidays!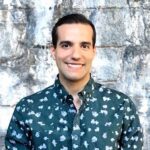 Ivan Suazo is a copywriter and SEO blogger with over ten years of experience in the real estate industry. He's also the founder of a wellness blog, QWERTYdelight.com, and writes sleep stories for the Slumber App.