March 11, 1888 was a dark day for the state of New York and many others that lived in the Northeast region of America. With over 21 inches of snow recorded in New York City and over 200 deaths, the largest blizzard in our history took place. This blizzard was named the "Great Blizzard" totaling in property damage of over $25 million and causing trauma to those caught in its' path. On March 10, the temperature had only averaged to about 50 degrees but on March 11, the Arctic air from Canada had mixed with the Gulf air and had gone down by significant numbers. Because of this drastic temperature drop the rainfall had turned into snow and there were hurricane winds of up to 85mph. With little preparation for such an event, New York City was suddenly forced into a weather-based catastrophe. 
Even though the city was suffering from a complete whiteout with snow hitting windows of second story buildings, New York City residents were determined to see to their daily duties. Attempting to access the elevated train systems that were stopped by heavy drifts had left over 15,000 people stranded out in the cold. To remedy this issue, those with ladders had come out and offered to help those in need for a fee. During this time most telegraph lines, water mains, and gas lines had been above ground and had been destroyed by the harsh weather. Because of the snow piles repair workers were unable to access these everyday functions in order to fix them, rendering residents to lack of heat, water, and outside communication. 
People were at a complete loss about what to do. The city that is always moving was shut down and people were dying left and right. Not only that, but the money-hub of the city, Wall Street closed for three straight days. The East River had frozen over which was virtually unheard of. New York City was desperate for a way out of their impending doom which only caused more injuries and death. It was dark. It was miserable. It was horrifying. 
Albeit the amount of despair that New York City had experienced, a lot of good had come out of the horrific blizzard. Now realizing all things wrong with the infrastructure of the city it was time for a change. Having above-ground telegraphs, water and gas lines, and transportation was no longer an option. After taking around eight days to clear up the mess that this blizzard had left behind, New York City had pushed itself into a new modern era. 
The subway is one of New York City's most utilized systems. Being one of the largest and oldest transit structures in the world, the plan for making this happen was kickstarted only after The Great Blizzard of 1888. After the horrors of experiencing death and trauma resulting from above-ground transportation during a weather-emergency, people knew it was time for a change. According to Wikipedia: "A plan for the construction of the subway was approved in 1894, and construction began in 1900". Then, the first underground subway line opened in 1904 by the Interborough Rapid Transit Company and was called the "Manhattan Main Line". This train ran from City Hall Station all the way down to Lafayette Street, to Park Ave, then to 42nd Street, hitting Times Square, going down to Broadway, and then up toward Harlem. Annoyed with your daily $2.75 ticket purchase to get on the train? Well back then it was only 5 cents to ride! 
Sanitation concerns were also brought about after The Great Blizzard of 1888. People spent weeks clearing up the shattered glass that covered the city streets, frozen manure, and even horse urine that had frozen over during the storm. Yuck. This tragedy opened the city's eyes now more than ever. It was time for a drastic change because they would not allow something so destructive and fatal to happen again. So, even though calamity had struck the city with no remorse, we wouldn't be where we are today as the fast-moving city without this natural disaster.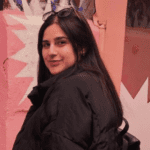 Carly is a freelance writer with interest in topics pertaining to lifestyle blogging, social justice, and anything to do with film/media. She graduated from the University of Wisconsin - Madison with a degree in English & Literary studies in hopes to write for a large music publication. When she is not writing, you can find her watching movies, cooking her famous Carbonara, and enjoying time outdoors.