Eric Adams' initial budget proposal includes roughly $98 Billion in spending, a reduction in expenditures from Mayor de Blasio's final budget of $102.8 Billion for fiscal year 2022. The decrease in expenditures fulfills one of Mayor Adams' campaign promises to reign in spending and reflects the harsh realities that the Big Apple faces as the city works to recover from the economic damage the pandemic caused. 
However, there are some positive signs for the budget as well. According to City Comptroller Brad Lander's budget analysis, a higher-than-expected level of property values will contribute to an unanticipated extra $1 Billion in funding. 
"residential properties have seen strong gains, with single-family home tax gains surpassing 2020 levels, and commercial properties are rebounding, both of which bode well for our city's economy and budget."
The Adams administration found that overall real estate values increased 2% to $1.4 Trillion, compared to pre-pandemic levels. Although detractors criticize these numbers as not entirely reliable or even accurate, the ensuing property taxes will serve as a substantial portion of the city's budget funding.
Single-family homes appreciated the most, 8% more than they were before the pandemic, with only modest increases for multifamily buildings (i.e., apartments, condos, and co-ops). Staten Island, which has the highest percentage of single-family homes, experienced a 10% increase in home values. 
According to city projections, commercial property values are 92% of pre-pandemic levels. Broken down by asset class, the city estimates that compared to the onset of Covid, office properties declined 7.0%, and retail properties declined 11.9%. Hotel properties withstood a massive 19.6% decline, as the city's tourism levels substantially dropped. However, the city estimates that commercial property values are 12% higher than last year. 
Detractors who criticize the city's real estate estimates mostly point to what they see as overzealous office buildings valuations. Real estate experts agree that Class A Office buildings will see an increase in valuation compared to last year because large, profitable corporations continue to occupy those properties and pay rents, even as much of their workforce stays home. Class A office properties are typically newer or recently renovated, offering premium amenities more likely to attract wealthy, large corporations. 
However, the city also projects a similar increase in Class B and Class C office buildings. These properties tend to be older or more basic, needing repairs in some cases. Class B and C tenants are more likely to be smaller businesses hit harder by the latest economic downturn. The vast majority of office property owners will file a legal challenge to contest their property's valuations, as property owners argue that they can't afford an increase in property taxes. 
At this point, Mayor Eric Adams' administration hasn't released a comprehensive defense for their office property valuations. As an initial justification, the comptroller's analysis indicates that more companies will return to in-person work in 2022, leading to a modest increase in asking rents and an ensuing increase in valuations by the end of the year. 
Eric Adams seems to place his budget hopes on the hope that companies will return to the office, raising property values and injecting more money into the city's economy. 
"In order for our economic — financial ecosystem, I should say — to function, we have to have human interaction. It can't be done from home. And if we do that, then we're going to greatly impact low-wage workers,"
Adams said at a recent economic development event.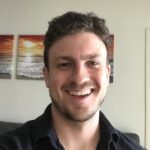 Tyler graduated from Virginia Commonwealth University in 2017 with a Bachelor's degree in Urban and Regional Studies. Currently based in Los Angeles, he works as a freelance content writer and copywriter for companies in real estate, property management, and similar industries. Tyler's main professional passion is writing about critical issues affecting big and small cities alike, including housing affordability, homelessness, inequality, and transportation. When he isn't working, he usually plans his next road trip or explores new neighborhoods and hiking trails.