As of 2021, the United States was short 5.24 million homes, an increase of 1.4 million from the 3.84 million housing shortage in 2019. Covid restrictions, labor shortages, and supply chain disruptions contributed to the increasing supply issues. 
However, a new report from StorageCafe finds that residential construction and permits continue to increase in America's largest metro areas. Even though the increase isn't enough to make up for the housing shortage, the fact that permits continue to ramp up is a potentially good sign for hard-hit renters and prospective homebuyers. 
The report analyzed permitting data from America's 50 largest metros, finding that municipalities approved 557K building permits for single-family homes and 437K permits for multifamily units in 2021. Those permitting levels represent the highest level in the last ten years. 
Over the past decade between 2012 and 2021, the 50 largest metros approved over 4 million single-family units and around 3.3 million multifamily units. 
The 50 largest metros also accounted for the majority of construction activity for both single-family and multifamily nationwide. According to the report, the metro areas analyzed accounted for 59% of national single-family construction and 75% of multifamily construction. Multifamily construction is significantly overrepresented in the largest metro areas since urban dwellers are more likely to live in apartments or condos than residents of small cities and towns. 
 The top five markets for single-family permits issued between 2012 and 2021 were the following:
392,136: Houston-The Woodlands-Sugar Land, TX

323,250: Dallas-Fort Worth-Arlington, TX

222,208: Atlanta-Sandy Springs-Alpharetta, GA

207,370: Phoenix-Mesa-Chandler, AZ

152,779: Austin-Round Rock, TX
Notably, three of the top five are in Texas. One may also notice that the most populated metro area, New York, is absent from the list, while Austin's relatively small metro area makes the cut. There are a couple of reasons for this. The most obvious is relatively modest growth compared to smaller, cheaper metros. 
But the other reason may be less obvious. The NY metro area is already largely built out, so there isn't much room for future single-family development. The largest metro area instead focused more on multifamily development, issuing 410,868 residential permits, compared to second place Dallas-Fort Worth, which issued 233,246. Los Angeles (195,463), Houston (170, 817), and Seattle (156, 602) also issued large amounts of multifamily permits. 
Of the top fifteen metro areas for construction, seven issued mostly multifamily permits, while eight issued mostly single-family permits. 
The top ten metro areas by overall permitting and construction activity, when including all real estate sectors, were the following:
Dallas-Fort Worth-Arlington, TX

Houston-The Woodlands-Sugar Land, TX

New York-Newark-Jersey City, NY-NJ-PA

Phoenix-Mesa-Chandler, AZ

Atlanta-Sandy Springs-Alpharetta, GA

Los Angeles-Long Beach-Anaheim, CA

Washington-Arlington-Alexandria, DC-VA-MD-WV

Chicago-Naperville-Elgin, IL-IN-WI

Miami-Fort Lauderdale-Pompano Beach, FL

Denver-Aurora-Lakewood, CO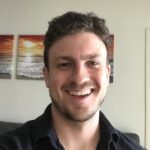 Tyler graduated from Virginia Commonwealth University in 2017 with a Bachelor's degree in Urban and Regional Studies. Currently based in Los Angeles, he works as a freelance content writer and copywriter for companies in real estate, property management, and similar industries. Tyler's main professional passion is writing about critical issues affecting big and small cities alike, including housing affordability, homelessness, inequality, and transportation. When he isn't working, he usually plans his next road trip or explores new neighborhoods and hiking trails.