Billy Bush's former Chelsea Townhouse at 224 West 22nd Street is listed for sale at $16M.  The seller is not by Billy Bush or his not-so-stealthy Jlm Trust / Jonathan Bush Successor Trust.  Rather, the townhouse has changed hands a few times since the 2016 scandal.  So why do we keep picking on the guy?
Unfortunately, cancel culture does not show much mercy in the days of social media. Regardless of whether you have bills to pay or your hopes and dreams, you can expect it to disappear in the blink of an eye if "canceled."  Just ask disgraced television personality Billy Bush, cousin to the former president, George W. Bush.
Back in 2016, when former president Donald Trump was first running for president, many scandals came to light, including a certain 2005 interview between Billy Bush and Trump.  Not long afterward, Billy Bush was canceled and Donald Trump dropped heavily in the 2016 presidential election polls.  It seemed nearly a lock for Hilary, right up until election day (and hence the beginning of the reverse Bradley Effect theories).   Despite all the polling, Trump continued to secure the electoral college and the presidency.
Unfortunately for Billy Bush, his career would take a major hit. He was never on record saying anything lewd; perhaps he was simply collateral damage of the outrage. Billy Bush would also eventually lose his major Today Show hosting opportunity and get divorced in the same time span.  The end result of all this?  Billy Bush sold his NYC townhouse back in 2016, presumably to shore up his personal finances.
Chelsea Home Facts
Of Billy Bush's multiple properties during his golden years, this home was located in the Chelsea neighborhood of Manhattan on 22nd street. The modern, sleek abode was a New York dream with four floors, eleven bathrooms, and seven bedrooms. In addition, the home included six floors and tons of amenities, including a cellar, private terraces and balconies, entertaining rooftop space, an elevator, and smart home technology.
The brownstone is over a century old and 4,300 square feet. While Billy Bush intended to make some customizations upon purchase, he never quite got the chance. Instead, the home has been updated and developed over the years by other owners, helping to boost the value and finishing what Billy Bush set out to initially do. m
It sold back in 2016 to an assumed family member for $7.4 million after Billy Bush had originally purchased it a year earlier for $8.8 million. After that, the home sold in 2020, the last time it sold. So not only did Billy Bush lose out on over a million dollars during that initial sale, but it'll sting knowing that the home is going on the market AGAIN, this time for $16 million.  Had he held on all these years, he likely could have netted double the amount!
What to Expect
However, Billy Bush comes from an extremely well-off family with ties across the country. Though he was able to flee to California amongst his scandal years ago, he has the means to do as he pleases moving forward.
Despite being one of the hardest-hit places, New York City currently has one of the most robust real estate markets in the country at this time. As a result, the Chelsea brownstone is expected to make the asking price, if not more. So, while we can't certify Billy Bush's future, especially since he's been laying low, we can see a bright horizon for one of his most prized possession, once upon a time.
Should You Buy It As An Investment?
At $16M, most of us can not and will never be able to afford it.  Still, let's assume you suddenly receive a life-changing windfall and needed to put some capital to work.  What could you earn from buying this $16M home?  According to the RentHop rental data analysis, a luxury townhouse in Chelsea should net at least $8500 per month.  In fact, it's likely you could fetch quite a bit more.  However, at the high end of the market, you will need to budget an extra buffer for vacancies, repairs, and maintenance.  After accounting for the usual landlording hiccups, your all-in cap rate will likely be 0.35-0.40%, or an annual profit of $56,000 to $64,000.
That's not bad, and perhaps plenty for almost half the country to survive (median income in the US is about the same).  However, keep in mind your opportunity cost of dropping the $16 mil.  Even if you invest in super safe government or agency bonds, you could bring in at least 4 times as much!  The verdict:  as an investment, this property is a pass.  Buy it only if you are so wealthy that you, your siblings, and your cousins all seem to have their own trust funds.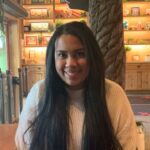 Kylee was born and raised just outside of Sacramento in a small town full of history and charm. She stays up-to-date on the real estate market and hopes to empower hopeful buyers and sellers to make the best decisions for themselves. Kylee is particularly interested in bridging the gap for younger generations, helping them understand the power of owning and investing in real estate.