As we enter the fall here in New England, you may wonder where you can enjoy the fall foliage. Luckily, there's plenty of public parkland in New York for you to enjoy. Here are some of the best places in the city for you to take in autumn's beautiful colors!
Central Park
Known as one of New York's major attractions, it's no surprise Central Park is at the top of the list. With close to 20,000 trees outlining bike paths and walkways, the park is an excellent location to watch the fall unfold. The best time to visit is towards the end of October when the fall foliage reaches its peak.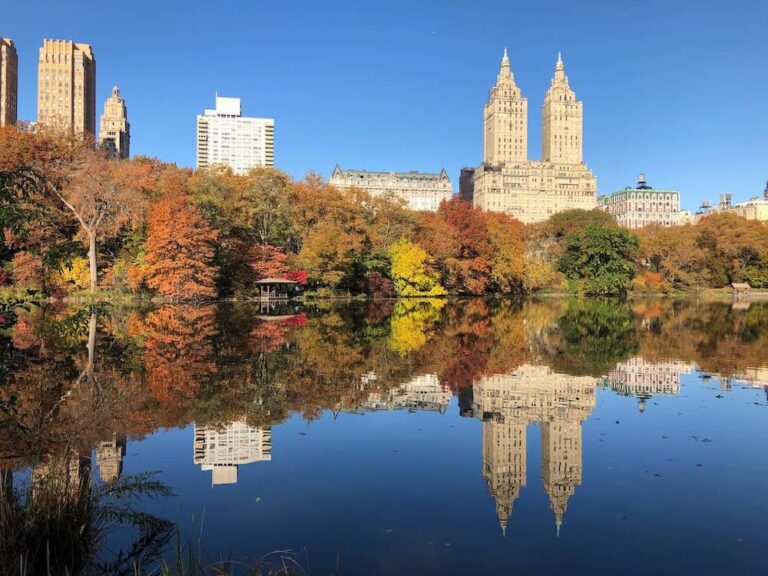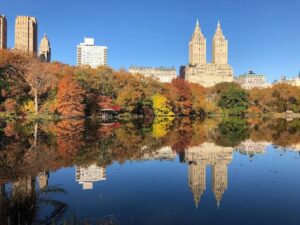 Fort Tryon Park
Displaying the city's largest public access garden, this park includes more than 500 varieties of trees, plants, and other native species. It was a gift to the city of New York by John D. Rockefeller and has been around since 1935. Possessing a total of 67 acres and located right by the Hudson River, Fort Tryon Park provides busy New Yorkers a convenient escape from the city.
The Bronx
Pelham Bay Park
Technically the largest park property in the city of New York, Pelham Bay Park certainly has a lot to offer its visitors. It has a variety of outdoor attractions for you to enjoy, such as trails and golf courses—it even has a beach! Enjoy all of the falls' colors in this expansive green area.
Morris Park
Expecting a 50% change in tree colors, this Bronx neighborhood will display several shades of orange and yellow throughout its streets. Morris Park is known for its Italian roots and suburban feel when compared to the rest of New York.

Prospect Park
Perhaps Brooklyn's favorite park, Prospect Park is home to a variety of tree species, including the Norway Maple, London Plane, and Weeping Willow. Visitors are guaranteed to enjoy a birds-eye view of the foliage on Lookout Hill, one of the highest points in the entire borough.
Owl's Head Park
Hosting a 150-foot-long dog park, this Brooklyn attraction is great for dog lovers who don't want to enjoy the foliage alone! Two and four-legged visitors can enjoy the gorgeous skyline views this park has to offer.
Queens
Conveniently located in the central area of Queens, this neighborhood can expect a 70% color change in its trees and plant life. You'll be able to spot different red, orange, and yellow hues throughout its streets this fall.
Alley Pond Park
The second-largest public park in Queens, Alley Pond Park is full of red maple, black locust, and flowering dogwood for you to gaze upon. Tucked away in Oakland Gardens, this park doesn't even feel like it's part of the city. Its breathtaking sights will blow you away in the fall.
Staten Island
Clove Lakes Park
Home to a 300-year-old tree, this 200-acre New York park has a rich natural history. Its tulip tree stands 119 feet tall, towering over the rest of the park. Take in the beautiful fall scenery while on a hike through one of the park's many trails or on a canoe ride through its lake.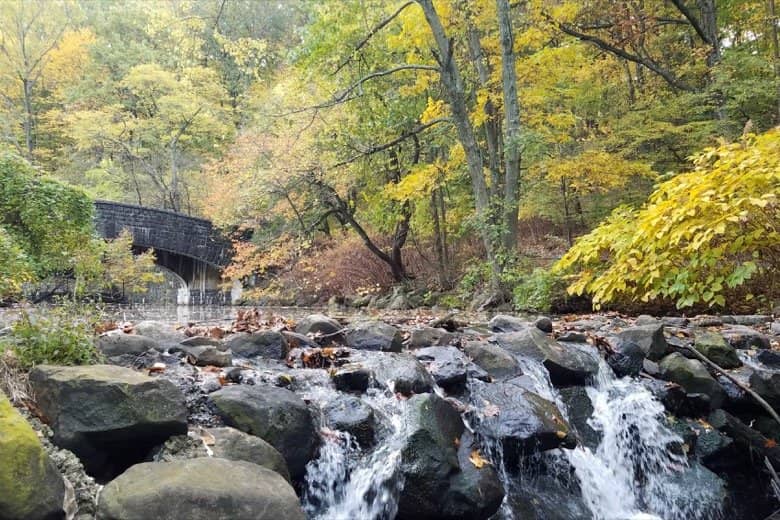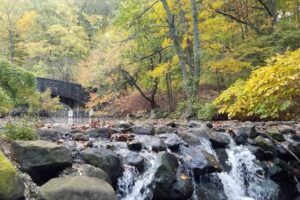 Sailors Snug Harbor
Snug Harbor Cultural Center & Botanical Garden hosts a collection of architecturally significant 19th-century buildings across 83 acres of land. It offers 14 different botanical gardens for visitors to enjoy, including wetlands, a rose garden, and New York's Chinese Scholar's garden. It's one of the coolest green spaces in the city.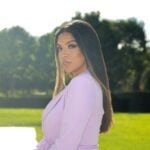 Vivian Tejada is a freelance real estate writer from Providence, RI. She writes SEO blogs for real estate, travel and hospitality companies. She's passionate about the future of work and helping Latin American freelancers achieve time, location, and financial freedom. When she's not writing you can find her at the gym, a family cookout, or at brunch with her girls. Follow her on Linkedin to learn more.