For history buffs, The Big Apple is rich in cultural landmarks. It doesn't matter if you are a lifelong resident or a casual vacationer, the city is a never-ending source of history. 
Numerous hotels within this bustling city overflow with scenes from the past. If you want to spend the night in a room where past presidents visited or diplomatic visitors from Europe, NYC has something for you. 
The Plaza Hotel
Opening in 1907, The Plaza Hotel is unequivocally the most famous hotel in New York City. After two years of construction, its first guest was Alfred Gwynne Vanderbilt. Patricia Kennedy married film star, Peter Lawford. Members of the Kennedy family attended the beautiful reception in the hotel's ballroom. The Beatles lived in the hotel for five days during their American tour in the 1960s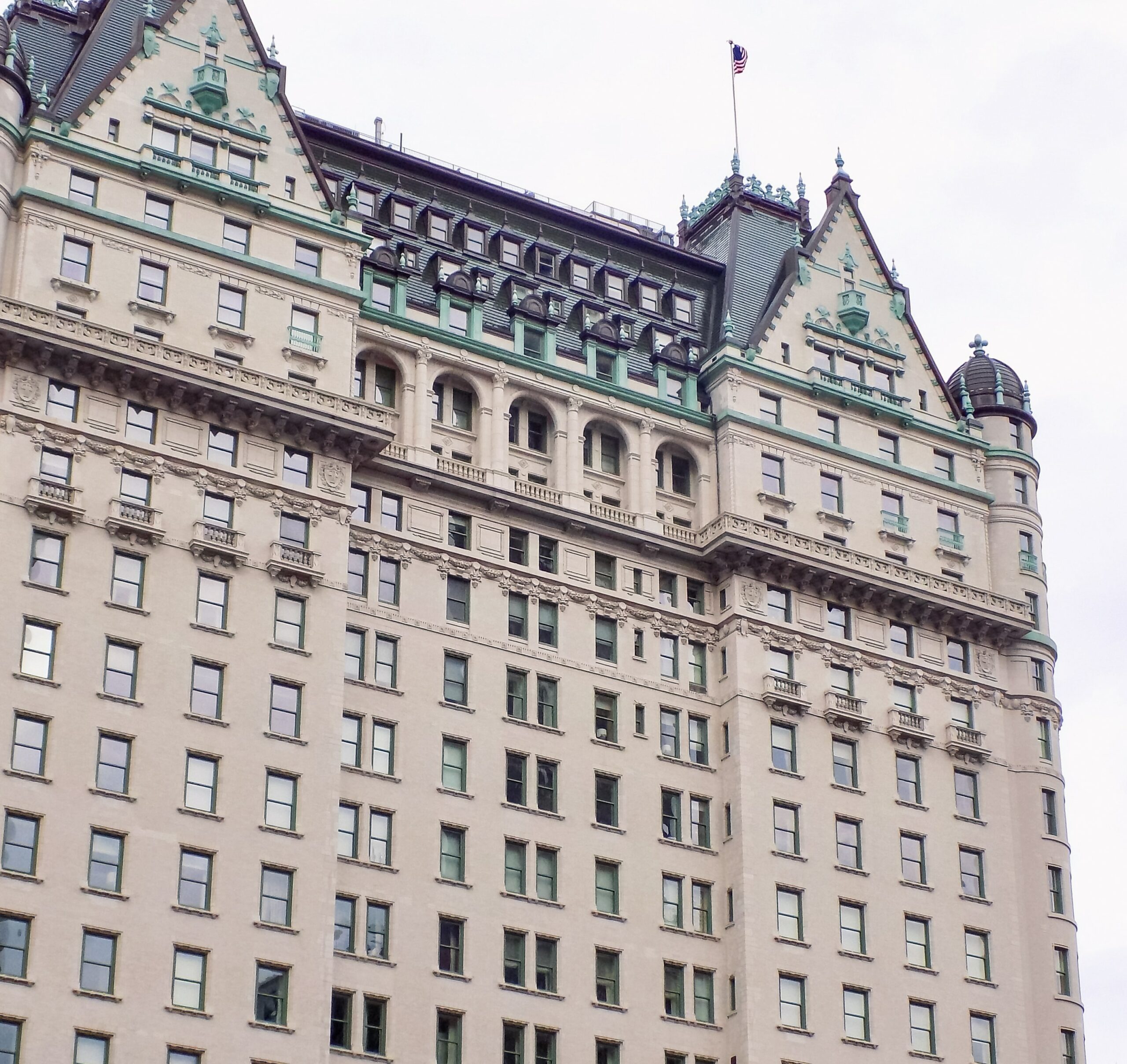 Located on 5th Avenue, this architectural marvel has been visited by numerous A-list clientele. 
A few that have graced its halls include Jackie Onassis, John Lennon, Elizabeth Taylor, Truman Capote, and Greta Garbo. Several movies have used The Plaza as a backdrop for many feature films including Alfred Hitchcock's North by Northwest and the holiday favorite, Home Alone 2. 
The Carlyle
Located on Madison Avenue, The Carlyle boats plenty of history itself. This luxury hotel opened its doors in 1930. Each United States president has visited the hotel since Harry Truman. Other famous visitors include Princess Diana, Prince William, and Kate Middleton.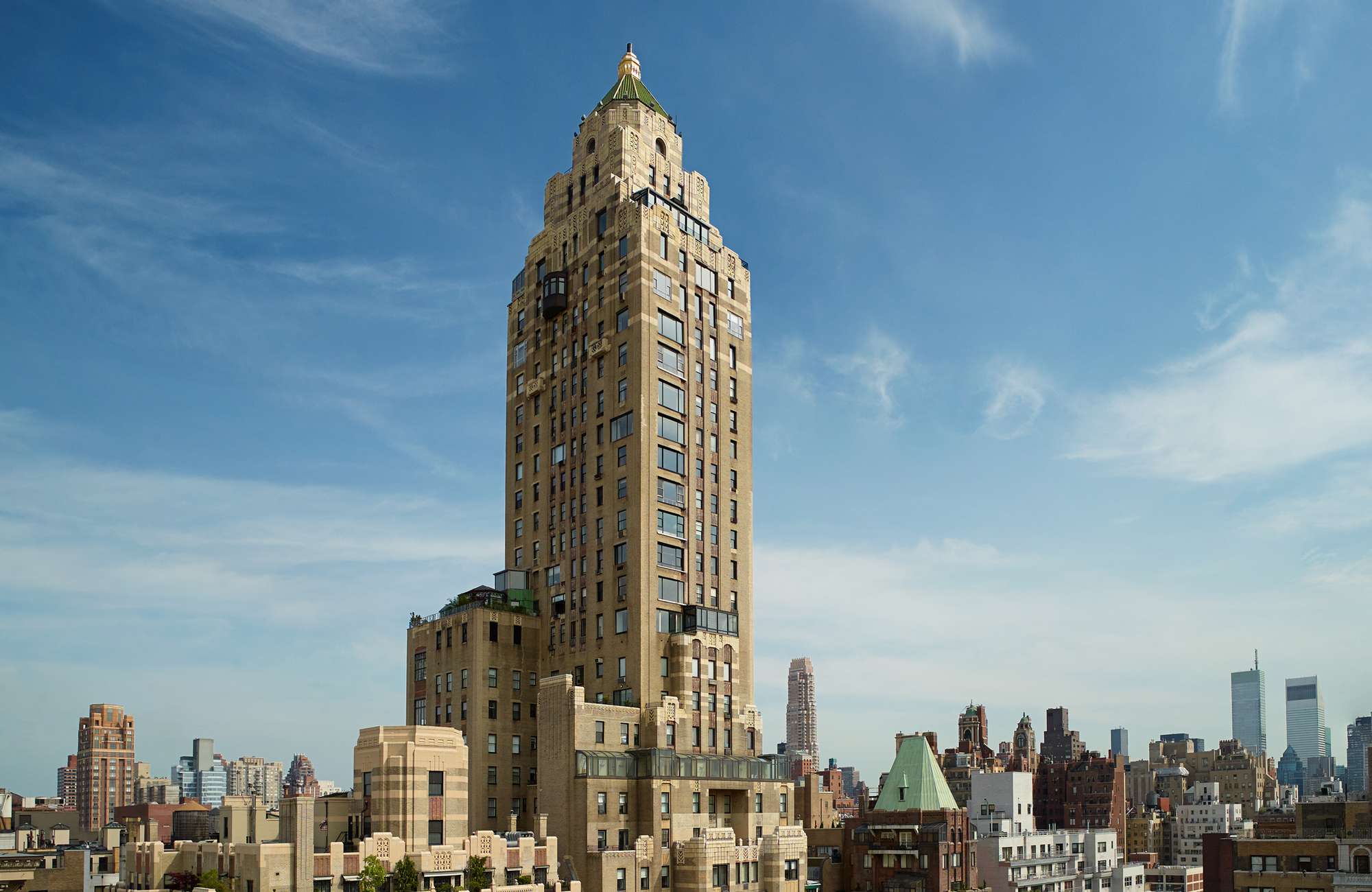 Many well-known jazz singers and musicians have played Café Carlyle, starting in the 1950s. Woody Allen and his band have been known to put on weekly concerts. 
Famous for its high level of discreetness, many A-listers visit The Carlyle frequently. Regulars include George and Amal Clooney, Mick Jagger, and Jack Nicholson. 
Gramercy Park Hotel
This New York hotel opened in 1925. Adjacent to Gramercy Park, this hotel was the site of Humphrey Bogart's wedding the year after opening. The hotel was designed by architect Stanford White and towers 18 stories over the city. 
Babe Ruth frequented the hotel bar. A very young John F. Kennedy lived in this historical hotel for several months. The hotel was home to David Bowie while he was touring and promoting his Ziggy Stardust persona.
For over 80 years, the Gramercy Park Hotel stood the test of time and remained largely the same as its beginnings. In 2006, the hotel was renovated by film director/artist Julian Shnabel and architect John Pawson. 
The Pierre
The Pierre Hotel opened its doors to the public in 1930. This 41 story structure features marble floors and grand staircases. The Rotunda is hand-painted by artist Edward Melcarth. 
In 1948, NYC's ABC television began broadcasting atop The Pierre in one of its towers. This was the arrangement until the station moved to the Empire State Building a few years later. The largest hotel robbery in history occurred at The Pierre. Over 27 million was stolen by the Lucchese crime family in 1972.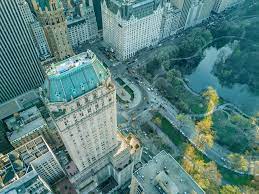 Since the hotel's opening, famous guests have flocked there, enjoying luxury and privacy. While shooting Breakfast at Tiffany's, Audrey Hepburn lived at this historical hotel. Coco Chanel, Joan Collins and Karl Lagerfeld have frequented its halls. 
This is only a small sampling of the historical hotels that call New York City their home. The walls of these hotels have seen many visitors throughout their storied lives.  Around every corner, there is a new tale to tell or a story waiting to be uncovered.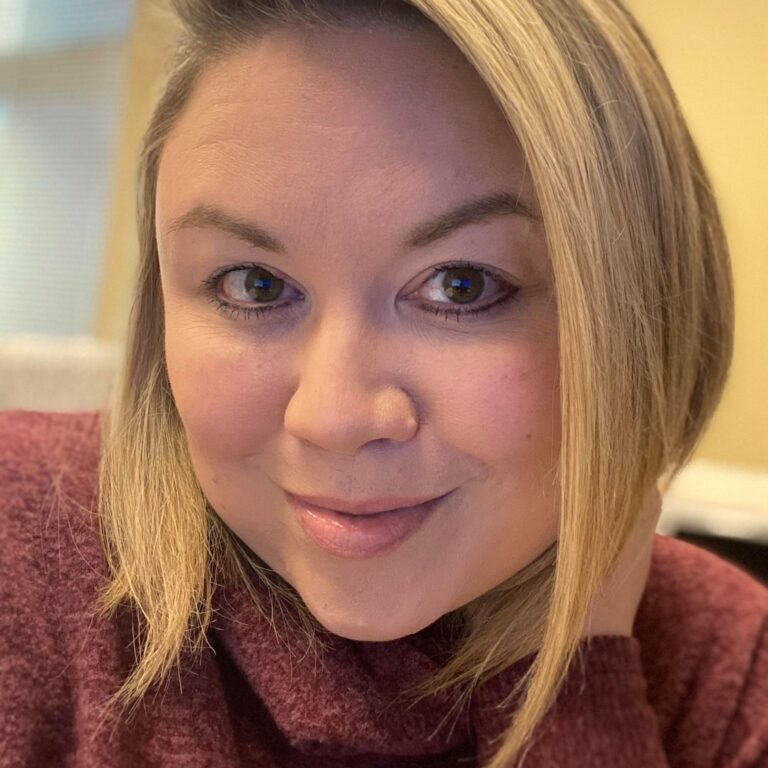 Kristi Hill is a freelance writer who loves to travel, cook and watch college football. When she isn't writing, she's usually listening to classic rock and spending time with her dog, Chico.