Settling on a breakfast joint can be an overwhelming proposition when you consider the staggering abundance of morning dining options in New York City residents. For our breakfast roundup here at CitySignal, we've simplified your selection process by categorizing a list of breakfast favorites to help you to follow your cravings. Rise and shine—and bon appétit!
Best Breakfast Near Me
View this post on Instagram
Egg Sandwich
True to its name, Egg Shop offers eggs served scrambled, fried, poached, and every other imaginable way. However, their egg sandwiches are really what brings home the proverbial (and literal) bacon. Their menu varies by season, but the Egg Shop B.E.C on a brioche roll is a recurring favorite at both their Nolita and Williamsburg locations. For a more traditional approach, be sure to check out the Classic Fried Egg Sandwich at Veselka. This old-school Ukrainian coffee shop opened its doors in 1954 and has been satiating East Village breakfast crowds ever since. You can take your pick between bacon, kielbasa, or sausage on your sandwich and even snag a piece of delicious medovyk sour cream and honey cake on your way out. (Who says breakfast can't come with dessert?)
Chilaquiles
A Latin American breakfast dish made from softened refried corn tortillas, cheese, and salsa, chilaquiles have caught on in a big way in NYC. Downtown Bakery Cocina Mexicana is known for providing quick and delicious counter service to East Village breakfasters, and their chilaquiles can be prepared to suit a range of spice levels. Start with the chilaquiles en salsa de chipotle sauce if you have a milder palate, or dive right into the deep end with the chilaquiles verdes. Lupita's in East Harlem also offers deliciously authentic chilaquiles that can be paired with eggs, meat, or both.
View this post on Instagram
Pancakes
You can expect lines out the door when visiting the Lower East Side's Clinton Street Baking Company—but you can also expect that your pancakes will be more than worth the wait. They serve wild Maine blueberry, banana walnut, and chocolate chunk pancakes all year long, but Clinton Street also experiments with unique menu items like Japanese pumpkin pancakes during "Pancake month" in February. Known for its comfort food, Bubby's also takes its pancakes very seriously. This Tribeca mainstay serves two different styles of pancakes—the "light and fluffy" James Beard flapjack and "thin and chewy" 1890 sourdough pancake—and even offers pancake "flights" to allow you to try each kind of pancake topping. If you're in the mood for a more playful riff on the traditional flapjack, hit either the Astoria or Midtown location of Mom's Kitchen & Bar to try pancakes embedded with Fruity Pebbles cereal, topped with apple cobbler, and even stuffed full of mac and cheese.
View this post on Instagram
Toast
Leave it to NYC to find ways to turn the simplest go-to breakfast staple into a decadent dish. Davelle in the Lower East Side takes its toast aesthetics very seriously: this impeccably stylish Japanese-style café serves intricately-decorated pieces of toast that have made their way to many an Instagram story since the restaurant's opening in 2018. For a more rustic toast experience, head to Little Collins in Midtown. This beloved Aussie coffeehouse offers two different kinds of toast: The Convict, which features a thick slice of multigrain bread slathered with vegemite, and Sweet Uncle Fred, which includes a toasted piece of banana bread covered in ricotta, almond brittle, honey, and berries.
View this post on Instagram
Cinnamon Buns
Breads Bakery, with three locations across Manhattan, is best known for its delicious loaves and baguettes. However, their lightly frosted, flaky-on-the-outside, soft-on-the-inside cinnamon rolls are absolutely to die for. Sarabeth's, which recently opened its fourth NYC outpost in Tribeca, offers a unique and very swanky take on the cinnamon bun: Their rolls are served in a warm skillet and drizzled with Earl Gray cream cheese icing.
View this post on Instagram
Huevos Rancheros
If you're craving eggs and carbs but a sandwich feels too boring, why not spice things up with some tortilla-wrapped ranchers' eggs? Café Habana, a Cuban-Mexican restaurant with locations in Midtown and Nolita, offers a delicious take on traditional huevos rancheros that comes piled with mouthwatering home fries. Coppelia is open 24/7 and serves breakfast all day, so you can head to Chelsea to chow down on some of their delicious huevos rancheros with moros rice and tomatillo salsa whenever the mood strikes you.
View this post on Instagram
Rice Dishes
In various global cultures, especially in Asian countries, rice is a crucial component of any breakfast. Kopitiam, a Malaysian restaurant at the border of Chinatown and the Lower East Side, serves an all-day Malaysian breakfast menu with several rice-based offerings. Among them is nasi lemak, a delectable dish consisting of coconut rice, egg, sambal sauce, fried anchovies, and peanuts. At Hi-Collar, an East Village kissaten (Japanese café), you can also sample omurice, a fluffy omelet draped over a flavorful bed of seasoned rice.
View this post on Instagram
English Breakfast
While some might insist that a proper English breakfast is impossible to find on this side of the pond, New York City still offers an impressive range of fry-ups that even the snobbiest Anglophile couldn't turn up their nose at. Greenwich Village's Tea and Sympathy prides itself on its authenticity, and its "Full Monty" English breakfast covers all of the bases and then some. As a bonus, they even offer a vegetarian version. The Dead Rabbit Pub in the Financial District also serves up some sizzling bangers, bacon, eggs, and black pudding on the weekends, though they bill this fare as an Irish breakfast rather than an English one.
View this post on Instagram
Waffles
If you fall on the "waffles" side of the great waffles vs. pancakes debate (or are a pancake lover who's willing to defect for a breakfast or two), Good Enough to Eat in the Upper West Side has you covered. While their plain homemade waffles are plenty tasty by themselves, you can also try their bacon waffles if you're feeling adventurous. For those with a sweet tooth, Old John's Diner in Lenox Hill offers delicious old-fashioned chocolate chip waffles heaped with whipped cream. And if you're in need of a waffle on the go, visit the Wafels and Dinges stand in Bryant Park or Herald Square to grab one of their iconic Liège waffles loaded with toppings like candied bacon, caramel, or even a scoop of ice cream.
View this post on Instagram
Bagels
There's no question that New York City is home to the best bagels in the world, but it's nigh impossible to name any single establishment the best of the best. Bo's Bagels, a relative newcomer on the scene that proudly claims to be Harlem's first "real" bagel shop, has won widespread acclaim for its colorful array of specialty bagel sandwiches like the Nacho Camacho. Black Seed Bagels, which now boasts eight locations across the city, serve artisanal Montreal bagels that are lighter and sweeter than New York-style bagels. Operated by the same family for four generations, Russ & Daughters got its start in 1914 as a smoked fish shop in the Lower East Side and has since gained a reputation for its top-notch house-boiled bagels and terrific lox. And, while the original H&H Bagels of Seinfeld fame has closed, the chain maintains locations on the Upper West Side and Upper East Side where they continue to manufacture a kettle-boiled, oven-baked product that is "like no other bagel in the world."
View this post on Instagram
Grits
It can be a tough order for Southern transplants to find good grits up north, but Pies 'n' Thighs in Williamsburg serves up authentic soul food that is sure to satisfy. Complement your grits with cornmeal-fried catfish or enjoy them as a side dish paired with fried eggs and a buttermilk biscuit as part of their egg breakfast. Sweet Chick, with three Brooklyn locations as well as an outpost on the Lower East Side, is another excellent option. Try their shrimp and grits, which sizzles with smoked paprika, or just grab an order of cheesy grits with scallions as a side.
View this post on Instagram
Avocado Toast
In the year 2022, it feels more than fair to consider avocado toast its own food group. Banter, an Australian café with locations in Greenwich Village and the West Village, offers a superb avocado toast on Pain D'Avignon sourdough topped with feta, toasted pepitas, lemon zest, and za'atar. They don't take reservations, so stop by for an early breakfast to beat the brunch crowds. Avocaderia, an avocado-centric restaurant based in Brooklyn, Chelsea, and Midtown, takes avocado toast to another level. Alongside their basic "Chill Out" avocado toast, which comes with lime citronelle, chili powder, and hemp seeds on Balthazar multigrain bread, Avocaderia also offers a "create-your-own-toast" option that allows customers to take their pick from a range of fresh toppings. 
View this post on Instagram
Donuts
The cronut craze may have died down, but Dominique Ansel Bakery is still churning out delicious original croissant-donut fusion that took the internet by storm from their store in SoHo. For a more traditional donut, swing by Dough—found at six different locations across the city with occasional appearances at Smorgasburg—to try their mouthwatering handcrafted confections. One of our favorites is Williamsburg's Dun-Well Doughnuts. Their artisanal vegan doughnuts are crafted from ethically sourced ingredients and include inventive flavors such as a Star Wars-themed "pistaci-Yoda," a chocolate peanut butter cookie donut, and a cinnamon roll donut.
View this post on Instagram
Muffins
Blue Sky Bakery, found in a tiny storefront in Park Slope, has been producing the city's best muffins for over a decade. They offer five regular flavors every day—including their unbelievable bran muffin—but also offer a rotating array of other flavors like pumpkin apple walnut and carrot mango cream cheese. Though Empire Cake in Chelsea is best known for its fabulous full-sized cakes, you can also buy incredible muffins there as well (a favorite is the corn muffin). Another reliable muffin hookup in Brooklyn is the aptly-named Little Miss Muffin 'n Her Stuffin in Crown Heights, whose take on the old-fashioned blueberry muffin is simply unbeatable.
View this post on Instagram
Açai Bowls
Two Hands—with locations in Tribeca, Williamsburg, Noho, and Nolita—has an exquisite, airy interior design and an even more eye-catching menu of breakfast bowls. Their açai goes beyond aesthetic appeal, however—they taste just as good as they look. Dimes in the Lower East Side also nails the interior design game with its quirk vintage-themed decor and offers a delectable fruit-laden açai bowl as well.
View this post on Instagram
French Toast
Honoring the establishment's Jewish inspirations, Sadelle's New York branch in SoHo makes their heavenly French toast from deep-fried challah bread to give it a delectable crunchiness. On the opposite end of this spectrum is Shopsin's thick and soft bread pudding French toast. Shopsin's will only serve parties of four or fewer at their Essex Market location (per founding chef Kenny Shopsin's strict mandate), so be sure to bring just a few of your trusted friends along to sample this delicacy. Thai Diner in Nolita also offers an excellent rendition: their unreal Thai Tea Babka French Toast is made of egg-dipped, cinnamon-swirled babka and accented with decadent condensed milk butter. 
View this post on Instagram
Pastries
Balthazar Bakery in Soho has widely been recognized as one of the city's premier bakeries, and their authentic French viennoiseries do not disappoint: come early in the morning and snag one of their incredible cannelés, scones, sticky buns, or apple galettes before they sell out for the day. In New York, you are not just limited to European-style goodies—you can take advantage of the city's diverse culinary offerings to indulge in pastries from around the globe. Head to Salento, a Colombian bakery in Washington Heights, to try a buñelo (a fried cheese donut) or visit Fay Da Bakery at one of their many locations in Manhattan and Queens to sample sponge cakes, sesame balls, and other Taiwanese Fare. Be sure to also visit Brooklyn Kolache (which originated in Bed-Stuy but now operates a storefront in Greenwich Village) to snag one of their eponymous—and exquisite—Czech pastries.
View this post on Instagram
Home Fries
On the hashbrown vs. home fries scale, NYC's restaurant scene seems to fall firmly on the side of home fries. Some of the best in town can be found at the Asian fusion Golden Diner in Two Bridges. You can order a plate of these deliciously crispy deep-fried potato bites on their own and walk away satisfied, or grab them as a side dish when ordering an omelet or fried eggs. The Smith, a trendy but casual New York dining staple with four Manhattan locations, also serves incredible, perfectly seasoned home fries that come as a side for a number of items on the breakfast menu.
View this post on Instagram
Crepes
Creperie NYC has been serving up incredible crepes since its opening in 2001 and has expanded to a second West Village location in addition to their original shop in the Lower East Side. While their sweet crepes (like the chocolate-coated s'mores crepe) are to die for, they also offer some delicious savory crepes such as the stuffed bacon, egg, and cheese crepe. T-Swirl Crepe, found at several outposts across Queens and Manhattan, offers a Japanese twist on the traditional French recipe by using rice flour rather than white flour, which renders them scrumptiously gluten-free. At T-Swirl, crepes are wrapped around toppings such as Okinawa hot dogs, spicy crab meat, or lychee berries to create an ice cream-style crepe cone. Yum!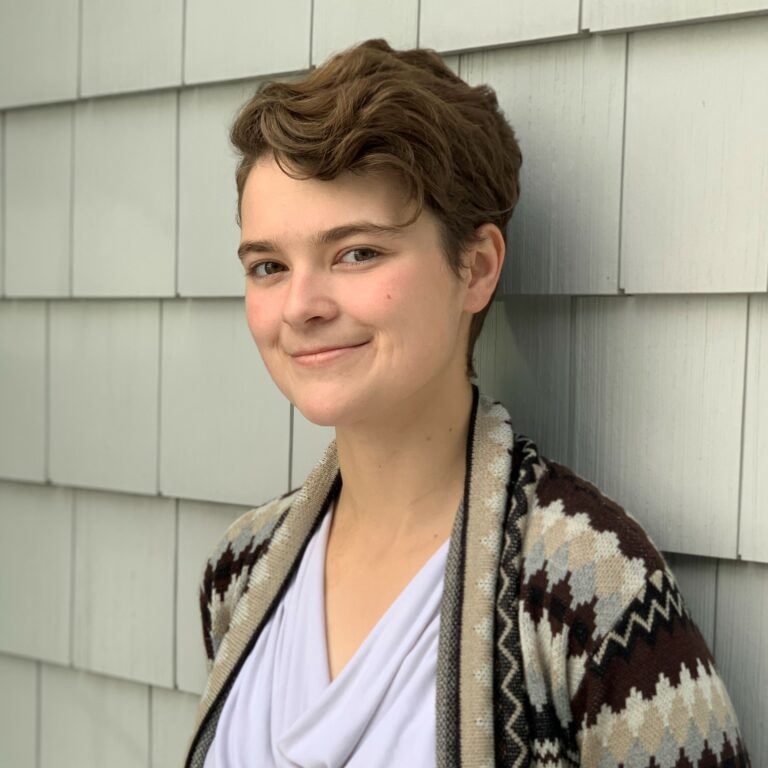 Sophie McIntosh is a Brooklyn-based writer and dramaturg hailing from Sun Prairie, Wisconsin. Her plays have been produced by Imaginarium Theatre Company, Platform Production Company, and in the Boston Theater Marathon. Check out more of her work at sophiemcintoshwrites.com!