The Bronx real estate company is allegedly refusing to consider tenants with housing vouchers.
Chestnut Holdings has recently come under fire for allegedly turning away tenants with housing vouchers. The property management company is in charge of more than 6000 apartments located in 134 residential buildings across Manhattan, Brooklyn, and the Bronx. 
Recently, a lawsuit on behalf of eight housing voucher recipients was filed against Chestnut Holdings in the Manhattan Supreme Court.
Legal Services NYC, a non-profit offering free civil legal services to low-income individuals, claims that Chestnut Holdings' brokers denied housing to eight New Yorkers after these tenants revealed they would be paying their rent with vouchers.
In the state of New York, it's illegal for landlords to deny housing to voucher recipients. Vouchers such as FHEPS, CityFEHPS, and HRA subsidies are provided to New Yorkers with the intention of keeping them out of homeless shelters. 
Unfortunately, tenants are often denied a fair chance at renting an apartment due to source-of-income discrimination, where housing vouchers are seen as less desirable forms of payment. This seems to be the case with Chestnut Holdings. 
This is the second time the property management company is being sued for housing discrimination. Back in 2018, a woman sued Chestnut Holdings for failing to accept her Section 8 housing voucher. The company was later dropped from the suit. 
"We believe there is a policy and practice of this management company to not rent to people who have housing vouchers," said Jean Fischman, who is representing the eight New Yorkers involved in the second case against Chestnut Holdings. "This is incredibly pervasive in New York City. We see it in landlords big and small."
Mallery Morrison, 39, is one of the plaintiffs in the case. She believes she was discriminated against by a broker at Chestnut Holdings. Upon revealing that she would be paying her rent with the voucher, the broker shut down the conversation and said, "Oh, we're not taking those."
The refusal to accept the voucher came at a troubling time for Morrison, who had recently been diagnosed with thyroid cancer. Her and her husband were being evicted from their apartment after he fell off a scaffold and was no longer able to work his construction job. 
Morrison said she was "devastated" and "humiliated" by the experience. "We never thought we would be in that position, but a lot of people are. That's what vouchers are there for."
Harvey Lindo, 68, is another plaintiff in the case against Chestnut. Lindo claims he attempted to rent a Chestnut apartment in 2019, but never heard back from his broker after revealing he would be paying his entire rent with a housing voucher. 
Lindo's case is similar to another one of the plaintiffs, who was living in a shelter at the time of their apartment search. After revealing they had a CityFHEPS voucher, the plaintiff was told they would get a call back from the broker, but never did. 
The following day, a tester from the NYC Human Rights Commission inquired about the same apartment that the plaintiff has. When the tester revealed they would be paying rent with employment-based income, the broker promptly forwarded the necessary documents to get the rental process started. 
This particular plaintiff was forced to remain in a homeless shelter for seven more months after the incident with Chestnut. He eventually received help from Breaking Ground, a permanent supportive housing provider.
From 2018-present, the eight plaintiffs in the case experienced a range of discrimination from brokers and agents employed by Chestnut Holdings. One broker allegedly told a plaintiff, "You wasted my time….I have been working with [Chestnut Holdings] for 30 years and they don't take voucher holders." 
Another broker told a plaintiff "CityFHEPS applications never get through…too many people without programs apply and [Chestnut Holdings] always chooses them."
The Bronx rental management company firmly denies the accusations, claiming they have hundreds of tenants currently paying for rent in vouchers. Russell Shank, a lawyer for Chestnut Holdings, says they didn't receive applications from seven of the eight people in the lawsuit.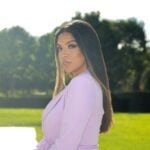 Vivian Tejada is a freelance real estate writer from Providence, RI. She writes SEO blogs for real estate, travel and hospitality companies. She's passionate about the future of work and helping Latin American freelancers achieve time, location, and financial freedom. When she's not writing you can find her at the gym, a family cookout, or at brunch with her girls. Follow her on Linkedin to learn more.