New York real estate professionals are scratching their heads over an agent having collected nearly $20,000 in broker's fees on a rent-stabilized flat in the Upper West Side. The one-bedroom unit was originally listed for $3,750 a month, but was finally leased for less than half that amount, at just $1,725.
According to the Post, agent Ari Wilford had told the tenant that the fee would financially make sense in the end. The renter had even managed a $500 discount before closing the deal, but even then, had to take a large sum out of their savings to pay for it. 
In New York's competitive housing market, brokers often charge up to 15% of a year's rent in broker's fees, but a fee of $20,000 is unheard of. The fact that the apartment wasn't even ready on move-in day makes the large sum even harder to believe. The new tenant had to cough up even more cash to put their belongings in storage while they waited for a fresh coat of paint to be applied. 
Taking a closer look at the current rental market in NYC 
It's no secret that prospective tenants have to fight long and hard to secure their ideal apartment in the City. Many either compromise on desired features, or pay extra to land a livable space. According to Douglas Elliman's July market reports the median rent in Manhattan hit $4,050 in June—$800 over what it was just a year ago. 
The report also reveals that the average rental price for a Manhattan apartment reached $5,000 for the first time in New York's history. At that price, the average tenant would be paying close to $61,000 a year just on rent.
Rents are more affordable in the outer boroughs but are up, nonetheless. In Brooklyn, the median rent is currently $3,400, up $525 from July of last year when the median rent was just $2,875 a month. In Northwest Queens (encompassing the areas of Long Island City, Astoria, Sunnyside, and Jackson Heights), median rent sits at $3,146, but that's still $300 more than what it was in July of 2021. 
While its true pandemic price breaks couldn't last forever and bidding wars were bound to erupt among prospective tenants, New Yorkers are questioning whether real estate professionals should be given free rein to profit off of current market conditions. 
Disproportional broker's fees are unusual even in a competitive rental market
Even in a red-hot rental market, such as the one NYC is currently experiencing, broker's fees reach a maximum of 15% of one year's rent. In Realtor Ari Wilford's case, the fee amounted to 100% of one year's rent. Marvin Michel, a real estate agent with Douglas Elliman, told the Post, "I've never seen that, and it's not something I'd do. All my fees have been 15 percent."
There's currently no law capping broker's fees under the New York Department of State, which is responsible for licensing agents and brokers in New York. However, spokeswoman Mercedes Padilla clarified that a broker's fee is supposed to "represent charges for actual services." It's not meant to be an arbitrary number decided upon by agents or brokers.  
The exorbitant commission caught the department's attention, prompting an investigation into the deal. It turns out this was not Wilford's first attempt at collecting a disproportionate fee on a rent-stabilized apartment.
City Wide Apartments defended the fee, but removed Ari Wilford's profile from their website
According to the New York Post, a previous client of Wilford's claimed he had initially asked for a fee four times as much as the monthly rent. The apartment was priced at less than $2,000 a month, but Wilford managed to secure a commission of $7,000. "Ari, to be clear, wasn't even in New York," said the client, "Because of COVID, he relocated." Apparently, Wilford had only handled the paperwork.
Another prospective tenant was allegedly asked to pay a $10,000 commission on a $2,400 per month unit in Gramercy Park, but the renter declined. All three apartments were rent-regulated/rent-stabilized. 
Owner of City Wide Apartments, Michael Jacobs, defended Wilford's fees, telling the outlet, "Brokers provide great value to their clients and have been working harder than ever at a time where demand is surging, supply is low, and finding a home in New York City has become more challenging than ever."
As of September 21st, Wilford does not appear on the company's webpage. He has yet to comment on the situation. 
The City's complicated history with broker's fees
The fact that brokers are even involved in rental agreements may come as a surprise to tenants and landlords from out of state. In New York, it's common practice for brokers to negotiate rental transactions given their control over listings, showings, and leases. 
Unlike most cities in the country, New York landlords often prefer to work with brokers instead of directly with tenants. Hiring a broker allows landlords to enjoy greater exposure, fast occupancy, and outsource tenant communications. Tenants almost always have to go through a broker to rent an apartment—even when they found the apartment on their own. 
Broker's fees are usually paid in one lump sum payment by the tenant before they can move in. That's on top of the typical security deposit, first month's rent, and any other expenses renters incur due to the move. New York City is one of the only cities in the country where broker's have such financial leverage over how tenants rent apartments.
In February of 2020, New York State regulators temporarily banned broker's fees for renters, capping them at $20
A little over two years ago in an unanticipated move by state regulators, broker's fees were essentially banned across New York. The measure only lasted about a week, but it put at risk the livelihood of about 25,000 real estate brokers who were actively licensed in the City at the time. 
The new law was intended to supplement the renter-protection laws passed in the summer of 2019, which capped security deposits at one month's rent. Initially, the addendum on broker's fees stated tenants couldn't be charged more than $20 in fees when applying for an apartment which included broker fees, credit checks, and background checks. 
The law was then revised to clarify that brokers could still collect a fee, but it had to be paid by the landlord unless the tenant in question had hired the broker to help find the apartment. 
The intent behind these new laws was to protect tenants, strengthen rent regulations, and ultimately lower the lump sum payment renters had to pay before securing housing. But the progressive gesture caught brokers, landlords, and even some lawmakers off guard. 
The Real Estate Board of New York and the Influential Trade Group came together to challenge the ban. Brokers warned that the new regulations would motivate landlords to spread the broker's fee across their tenants' monthly rents, making leasing arrangements more expensive. 
Although that may have been true for the 900,000 unregulated, market-rate apartments at the time, that wouldn't be the case for rent-regulated apartments in the city. About 2.4 million people currently live in rent-stabilized apartments in New York. 
A week later, a New York judge blocked the ban, allowing brokers to once again charge commission fees on rentals 
The ban on broker's fees was short-lived, with Justice Michael Mackey of the New York Supreme Court in Albany County blocking the order just a week after it was introduced. The Real Estate Board of New York and New York State Association of Realtors, as well as other real estate groups had sued the Department of State over the ruling. 
The lawsuit claimed that the Department of State was imposing a new rule on the broker's industry without giving brokers a fair chance to respond. The organizations involved in the suit pointed out that the ban hadn't come up in 2019 when the state Legislature debated which rent laws were going to be adopted. 
In the short time the ban on broker's fees stood, tenants conjured up quite a storm. At the time of the contentious ruling, Douglas Elliman had reported that tenants all across the City were refusing to pay commissions and threatening not to close, putting hundreds of active rental transactions at risk. 
In May of 2021, New York State affirmed that broker's fees were legal
The controversy sparked a formal debate on whether broker's fees were even legal. Despite broker's fees being common practice in the NYC rental market, many tenants found it hard to justify paying thousands of dollars upfront just to rent an apartment. 
An apartment priced at $2,500 could require a tenant to pay anywhere between $6,700 and $9,500 upfront. Of the three expenses, the broker's fees would be the most expensive, sitting between $3,000 and $4,500. Eliminating broker's fees would drastically reduce the financial burden associated with renting in NY. 
But, last year New York State definitively ruled that broker's fees were in fact legal and could continue to form a part of the rental market as usual. 
Why are broker's fees allowed for NYC rentals?
Before information became readily available to us through the internet and smartphones, brokers had a much more active role in real estate. Only through an agent would you be able to find available units, schedule a showing, and coordinate a lease agreement.
In their earlier days, agents had to invest a considerable amount of time and effort to help renters, buyers, and sellers participate in the real estate market. Real estate professionals were responsible for listing apartments in a variety of publications, answering phone calls, and processing all necessary paperwork. 
But, given the ease with which prospective tenants can navigate online listings and even schedule virtual showings, the role of agents and brokers in the rental process has had to evolve. The extent of their involvement in securing rental agreements for tenants varies from one transaction to another. 
Renters who find an apartment on their own often have to pay the same percentage of broker's fee as a renter who sought out a broker's assistance from the beginning. Several renter advocacy groups have voiced their concerns over the practice, claiming that exorbitant broker's fees are a significant barrier to entry for living in NYC. 
Real estate groups, such as the ones mentioned in the lawsuit against the state Legislature, maintain that brokers offer a significant amount of resources to renters and that without rental commissions, many brokers and agents would be left without an income. 
Can a renter get away with not paying a broker fee?
Although broker's fees are here to stay, there's still some hope for renters who are unable or unwilling to pay a broker's fee on their rentals. You'll notice that many market-based rentals are listed as 'fee' or 'no-fee' apartments on rental platforms such as RentHop and StreetEasy. Both kinds of apartments require a broker's fee to be paid; the difference is who pays for it. 
Fee apartments are units where the renter is expected to pay the broker's fee. No-fee apartments are units where the landlord is responsible for the broker's fee. Many times the property owner will absorb the costs, but they could also pass on the cost to the renter in the form of higher monthly rents. 
The logic behind a 20k broker's fee—is it worth it?
Assuming the parties involved agreed upon a broker's fee worth 15% of the annual rent, the Upper West Side pad leased by broker Ari Wilford warrants a maximum broker's fee of $3,150. But, in this particular deal, the broker walked away with almost $21,000, an entire year's worth of rent. 
Wilford had told the landlord the numbers would even out in the end. To justify the fee, the new tenant would have to stay in the apartment just shy of six years, totalling a rental income of $124,200 for the landlord. Taking these numbers into account, the broker would have technically earned his fair share. 
The problem is most tenants stay an average of just three years in a single-family rental, not six. Given that the apartment is rent-stabilized, it's likely the tenant would stay more than three. But considering the economic situation of someone leasing a rent-stabilized apartment at just $1,725 a month, those $21,000 are not easy to come by. 
Although the average down payment on a home in NY state is $34,998, in other places of the country, a down payment can be as low as $10,000. Why would a renter pay double that in broker's fee just to rent and not to own? 
The argument is that despite the mass exodus that NYC experienced during the pandemic, NYC is still a highly desirable place to live and that broker's fees are just another part of the market reflecting it. Don't hate the player. Hate the game, it seems.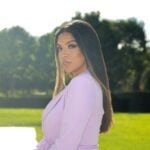 Vivian Tejada is a freelance real estate writer from Providence, RI. She writes SEO blogs for real estate, travel and hospitality companies. She's passionate about the future of work and helping Latin American freelancers achieve time, location, and financial freedom. When she's not writing you can find her at the gym, a family cookout, or at brunch with her girls. Follow her on Linkedin to learn more.