Last week, New York City's Local 32BJ of the Service Employees International Union narrowly avoided a strike that would have left upwards of 3,000 apartment buildings across the city without the services of their doormen, porters, and other building workers. Thankfully, SEIU representatives were able to negotiate a tentative new contract, allowing union members to continue work as usual. However, this incident raises questions about the important role these workers play in our day-to-day lives and how we might be able to support their efforts and briefly cope without them in the case of another strike in the future.
Recent Disagreements with the Realty Advisory Board
The recently-averted strike stemmed from a contractual disagreement with the Realty Advisory Board, or RAB, which represents landlords. With an eye on profits, the RAB hoped to jack up doormen's insurance premiums—an important matter for an occupation that entails keeping unwanted individuals from entering private properties—while limiting their sick leave and vacation time. The SEIU immediately protested these measures and negotiations over the new contract became deadlocked. Over 30,000 doormen initially voted to strike beginning on Thursday, April 21st, the date their previous contract expired, if a new agreement could not be reached.
At many luxury residences such as the famous high-rises of Park Avenue, a doorman's job goes far beyond simply monitoring the building's entrance: they may also be responsible for accepting packages, handing off apartment keys to dog walkers, calling for porters to come to assist when a mess is made in the lobby, and even escorting young children inside for their parents. The onset of the COVID-19 pandemic has also left some doormen with new responsibilities like sanitizing deliveries and performing health checks on cleaners and other building staff. As a result of being on the front lines for the buildings they served, at least forty-five SEIU members have died over the course of the pandemic.
Seeking recognition for the crucial services they have rendered throughout the ongoing public health crisis, members of the 32BJ SEIU pushed for and ultimately won notable concessions from the RAB, including a 12.6% wage increase over the next four years, bonuses for essential workers, 100% employer-covered health insurance premiums, and protection of their rights to paid sick leave and paid vacation time. While the new contract has yet to be ratified, union leaders are hopeful it will be approved by their members.
Recent Precedents and the Cost of Striking
The last time New York City building workers went on strike was in 1991, also over contractual disputes with the RAB. When the Realty Advisory Board insisted on diminished wage increases, a lower pay scale for new workers, and switching several full-time jobs into the part-time category, among other stipulations, negotiations fell through and the SEIU ordered its members to walk away from their jobs. Other strikes on similar grounds were threatened but ultimately avoided in 2006 and 2010.
The 1991 strike lasted twelve days, during which time residents who had become used to relying on their doormen and other building staff had little choice but to sort their own mail, watch their own doors, and even haul their own trash—city sanitation workers refused to cross picket lines to collect waste, instead of allowing it to pile up on the street.
If an agreement had not been reached last week and the strike had proceeded, residents of doorman buildings would have faced similar inconveniences today. Doormen often form close relationships with the residents of their buildings, who in turn tend to be more supportive of their doormen's striking efforts than an outside observer might imagine. As the 1991 strike proved, sometimes temporarily withholding their labor is the only way workers can ensure they are receiving a living wage.
Nevertheless, such strikes can have real consequences. All showings in affected buildings would be halted, resulting in a loss of revenue for real estate agents as well. Residents used to having their mail sorted by building staff would face a greater risk of having small packages displaced, which could severely impact those who rely on mail-delivered medications for health. An unmanned door presents a security risk, but buildings that choose to contract security guards in the event of a strike often end up making it more difficult for childcare workers, social workers, and other essential services to gain access to the building.
How Can We Prepare for a Future Strike?
While Local 32BJ of the SEIU won't negotiate another contract until 2026, it's worth brushing up on ways that building residents can prepare for a future strike in order to make life easier on both themselves and their building workers.
As far as door security is concerned, it will largely be up to your building management to either hire an independent security service to keep an eye on things until your regular doorman returns or to institute another means of restricting access to the building such as a keycard system. It's possible they may also ask tenants to volunteer for shifts on door duty, though this is obviously difficult to enforce. Contractors may not be allowed into your building during the strike, so it may be necessary to postpone any nonessential repairs or renovations.
Interruptions in deliveries are more difficult to prepare for, as it's hard to be sure in advance which delivery services will be unwilling to cross picket lines. Tenants should try to arrange to have all important packages shipped ahead of time and refrain from making express deliveries or having large items such as furniture shipped in. Additionally, they should be prepared to head out to the curb themselves to pick up any takeout they order, as it will no longer be brought upstairs to them.
Tenants should also be aware that they may not be able to take advantage of building amenities such as laundry rooms, garbage chutes, and cleaning services throughout the duration of the strike. Depending on your building, management may arrange for a third-party trash or laundry pickup, but otherwise, you'll be on the hook for handling these yourself.
Though the situation would certainly be inconvenient, it's unlikely that any theoretical strike would last very long—and at its conclusion, doormen and building staff will return to work knowing that they are being fairly compensated for their labor.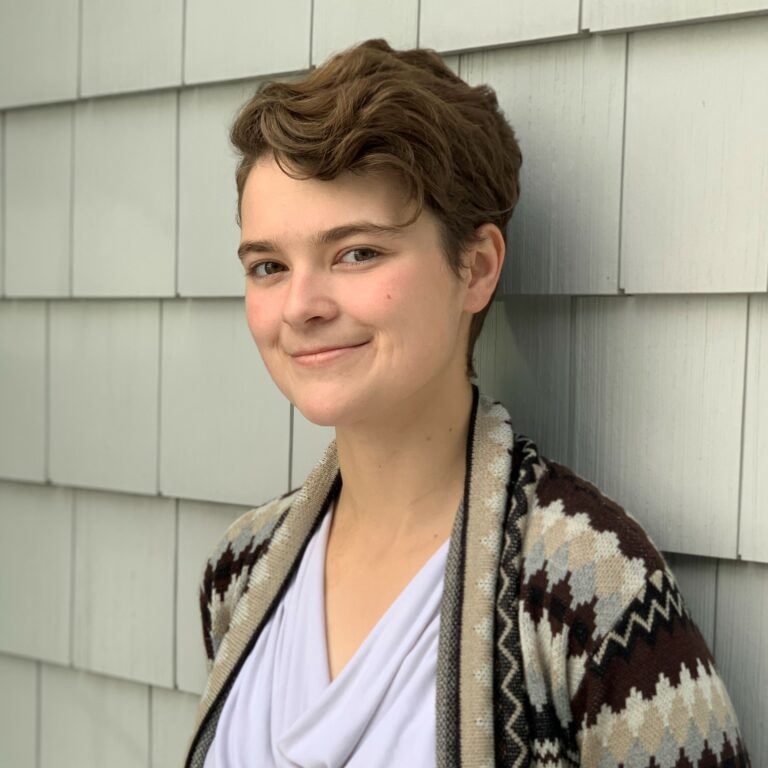 Sophie McIntosh is a Brooklyn-based writer and dramaturg hailing from Sun Prairie, Wisconsin. Her plays have been produced by Imaginarium Theatre Company, Platform Production Company, and in the Boston Theater Marathon. Check out more of her work at sophiemcintoshwrites.com!