Owning a piece of property is something that almost every American aspires to do eventually. When looking at the pros and cons of owning a place as opposed to renting, the pros outweigh the cons for the most part. Depending on your finances, lifestyle, and personal goals, property ownership could be a great investment that could help you build equity, save money in the long run, and provide you with a deep sense of pride.
What is a Rent-to-Own Condo Program?
If you are reading this article it is safe to assume you are interested in owning a condo. Lucky for you there is a rent-to-own condo program that many real estate companies have in place to work around the traditional route to homeownership. If you do not have the combination of a good credit score, mortgage, and/or a cash down payment, then a rent-to-own setup may be worth looking into. Essentially, rent-a-condo requires renting for a certain period of time with the option to buy the property before the lease expires. 
How Does a Rent-to-Own Program Work?
The rent-to-own plan will differ depending on the building's developer. Though, the general steps are the same across the board for the most part. At first, you will pay the seller a one-time, non-refundable fee called the 'option fee', 'option money', or 'option consideration'. This will lock in the option for you to buy the property in the future for certain. The fee is often negotiable and can range anywhere between 1% and 5% of the purchase price. 
There is a difference between lease-option and lease-purchase which will be something that you will need to take into consideration depending on what is offered.
Lease-option gives you the right, but not the obligation to go ahead with purchasing the property once your lease ends.

If the building developer requires you to sign a lease-purchase, you are legally bound to buy the property when your lease expires. 
You are going to want to agree on a purchase price for when it comes time to buy the condo. This is to avoid a piqued interest at a certain price, agreements being made, and then the buy price of the condo skyrocketing when it comes time to purchase. When you are ready to sign the contract that states you will purchase, or possibly purchase when the lease expires, you will agree on a price that is most likely higher than the current market value. If this is not the case then the price will be stated once your lease ends. However, we recommend locking in a value at the beginning so you know what you are getting into.
What Can I Expect During a Rent-to-Own Program?
Paying rent throughout the duration of your lease is a given. In some cases; however, a portion of each rental payment may be applied to the agreed-on purchase price. So, for example, 25% of your rent can be credited toward the final purchase price. This will mean that your rent will be higher, but that is only to compensate for the money you will owe toward the purchase price. 
The next thing to take into consideration is what maintenance you may or may not be responsible for if you have the intent of living there permanently once the lease expires. When you are renting this would be the landlord's responsibility, but rent-to-own may require a different scenario. This would be a conversation due to the fact that sellers are responsible for things like homeowner association fees, taxes, and insurance which they will either choose to cover these costs or not to cover. Regardless, you should still purchase renter's insurance to cover the injury of others and potential personal property damage. Ensure that maintenance and repair requirements are thoroughly detailed in the contract so you are not left with responsibilities you didn't know existed. This will save you the aggravation and money in the long run. 
What Happens Near the End of the Rent-to-Own Program?
When the lease ends and it is now time to buy the condo, you will proceed depending on which initial contract you have signed. If you had originally signed a lease-option contract you will now need to obtain a mortgage in order to pay the seller the full amount of the property. If you were to forfeit the contract (which is within your legal rights) you would just lose any of the money you had put down toward the property since the beginning. If you were to have a lease-purchase contract but cannot secure a mortgage or pay upfront, in full, this would pose a hefty legal concern. You are at the risk of being sued, so make sure you thoroughly inspect your options prior to signing a lease-purchase contract. 
Who Should Consider Rent-to-Own Programs?
A rent-to-own contract is ideal if you are thinking of buying but are not necessarily financially prepared. Over the duration of your rental period, you and potential roommates can go about your due diligence in fiscally prepping for the big spend. Also, you can do what it takes to improve your credit score in order to secure that mortgage with ease by the time your lease expires. Not all condominiums have a rent-to-own option, but they are not as unlikely as you think they would be. A lot of property owners these days offer this contract setup. 
After thoroughly learning about the process and what it takes to initiate and go through with a rent-to-own property, it may be a good decision for you. RealtyHop has hundreds of thousands of properties for sale at the moment that may be eligible for a rent-to-own option. Check out our site and possibly find the next condo of your dreams!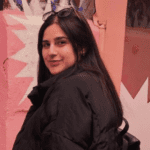 Carly is a freelance writer with interest in topics pertaining to lifestyle blogging, social justice, and anything to do with film/media. She graduated from the University of Wisconsin - Madison with a degree in English & Literary studies in hopes to write for a large music publication. When she is not writing, you can find her watching movies, cooking her famous Carbonara, and enjoying time outdoors.