The temperatures may be dropping down, but there is one thing going up: natural gas prices. As winter months approach and the urge to turn on the heaters get stronger, New Yorkers may face an added expense weighing considerably more on their budget than previous years.
The U.S. Energy Information Administration (EIA) recently published a report predicting a 30% increase in spending for households who use natural gas as their primary source of fuel for space heating. Prices are expected to rise from last winter's average of $10.17 per thousand cubic feet (Mcf), to $12.93/Mcf in the coming months, the most significant increase in the past 16 years.
This year's heating bill may cause a significant sticker shock since Americans have come to rely on natural gas as an affordable way to keep their houses warm. As the world's largest producer of natural gas, the United States is heavily dependent on this resource, both domestically and as an export.
Why Are Natural Gas Prices Rising?
The rapid rise in natural gas prices is the result of a perfect storm. Prices fluctuate throughout the year, and increased costs in the winter months are typical as the demand gets higher. However, several factors have made this year exceptional. Supplies are lower than usual, and the demand is higher. After being largely shut down by the pandemic last winter, the economy is back up and running in most of the world and in significant need of fuel.
The United States is one of the major global suppliers of natural gas and exports 10% of its production. With the global demand hiking up, the supply chain is running almost at full capacity. Last winter was colder than usual in Europe and contributed to the continent burning through most of its reserves. In addition, Russia has reduced its natural gas exportation towards Europe, causing fuel prices to skyrocket. The situation is comparable to Asia, where bidding wars to secure the limited supply of natural gas are taking place and driving the domestic prices up.
Additionally, the storage levels ahead of winter are lower than usual in the United States. The production is lower than typical due to the damages caused by Hurricane Ida, which shut down a significant part of the Gulf of Mexico production. After the scorching heat this summer, the country has also run through a considerable share of its reserve to power electricity plants.
As governments worldwide are moving away from using non-renewable sources of energy in favor of less carbon-heavy alternatives, increasing production and making distribution faster and easier is getting harder.
What Does It mean for New Yorkers?
Rapidly increasing prices at the approach of the colder months may be a cause of concern for New Yorkers, most of whom use natural gas to heat their homes. However, while their utility bills may be higher than expected, the New York State Public Service Commission (PSC) announced that the region was not at risk of running out of fuel.
While many New Yorkers might not need to be worried about fronting the extra cost for warmth, there could be many landlords who might look out for their bottom line and wait even longer to turn on the heat. In a study released by RentHop last February, it was found that between October 1st 2020 and February 2nd 2021, a total of 114,102 heat and hot water complaints were filed to 311 by New York residents.
New York City maintains a "heat season" where property owners must meet temperature requirements to ensure apartments have heat and hot water during the colder months. Yet with these requirements issued by the city to establish a basic standard of living, many landlords attempt to cut costs by waiting longer to turn on the heat or not prioritizing necessary repairs. On the opposite side, RentHop found that as rents increased, heating violations dropped, likely because landlords with higher rents often have more resources and staff to ensure the heat is maintained.
But with the cost of gas skyrocketing this year, will all landlords shell out the extra cash to keep the heat on?
Looking For Alternatives
Governments worldwide have grown increasingly concerned by their reliance on fossil fuels, such as natural gas, coal, and oil, which are heavy pollutants, but may also dwindle eventually. There is strong pushback against adding more pipelines that would make distribution more manageable. Besides, it has become evident that dependence on non-renewable energy is not sustainable in the long term.
Local governments in population hubs, including Boston, Seattle, and major Californian metro areas, are pushing for their cities to find alternative fuels. In February 2020, Mayor Bill de Blasio announced his intent to stop using gas and other fossil fuels in "large building systems" by 2040.
Switching to renewable energy as a primary source of heat would prove to be an ordeal. Not only are most residential buildings wired for natural gas, but it is also the primary source of fuel for the power plants that generate nearly two-fifths of New York state's electric power.
Existing properties would need to be retrofitted for clean-energy systems. As internal systems come to the end of their useful life, Property owners and building managers may want to start looking into government-backed assistance programs, such as NYC Accelerator, to invest in more sustainable replacements.
Final Thoughts
The skyrocketing prices of natural gas highlight the heavy reliance of the United States on fossil energy and the need to think about alternate solutions. Even if the current increases result from a concourse of circumstances and are temporary, natural gas is a non-renewable form of energy. Prices are bound to keep rising as the supplies diminish.
Whether it is heat in winter or cooling in the summer, utilities are heavy energy consumers and represent a significant expense for property owners. Now more than ever, it is necessary to prepare for the future by adapting buildings to the changing circumstances.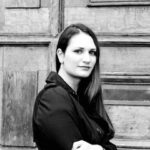 After graduating with a Master's degree in marketing from Sciences Po Paris and a career as a real estate appraiser, Alix Barnaud renewed her lifelong passion for writing. She is a content writer and copywriter specializing in real estate and finds endless fascination in the connection between real estate, economic trends, and social changes. In her free time, she enjoys hiking, yoga, and traveling.