Since the Ukraine-Russia conflict broke out, nearly all Western nations made it clear that they favor enforcing tough economic sanctions on Russia. Even historically neutral Switzerland announced that they would implement sanctions to retaliate against Putin's actions in Ukraine. 
Ordinary Russian citizens have to bear the brunt of these economic sanctions, but the country's Oligarchs have to deal with the ramifications as well. Wealthy Russians are fearful that foreign countries could free their assets or face further economic sanctions. As a result, many Oligarchs are scrambling to sell off their pricey real estate holdings in cities across Europe, North America, Australia, and more.  
Closer to home, some American cities can already see the impact of the Russia-Ukraine conflict on their respective housing markets. Although Russians account for less than 1% of foreign buyers in America, they spend more on their home purchases than any other foreign nationality. 
Sunny Isles Beach, Florida, a city just north of Miami, is known for its luxury real estate. Dubbed "Little Moscow," the city is a hotspot for wealthy Russian investors in search of property in America. 9% of the active real estate listings began since the Russia-Ukraine conflict, signaling a recent spike in homes available on the market. 
In New York City, wealthy Russians, who own at least $1 billion worth of real estate, are now rushing to sell off their properties in anticipation of further economic sanctions. The Russian properties are primarily in Manhattan, with a cluster of investment in the borough's Billionaire Row near Central Park. 
NYC real estate agents recently reported a massive uptick in Russian property owners who want to sell their properties as quickly as possible. Over 60 Russian-owned luxury properties are already on the market or have dropped prices. Another 70 are now for sale but are listed privately. 
Short on time, the Russian investors are reportedly open to taking the best offer, signaling a willingness to sell for a loss. This may result in a substantial amount of capital exiting Manhattan's luxury real estate market. 
Russian investors are likely most fearful of The Magnitsky Act. The law is named after the late Russian tax attorney Sergei Magnitsky, who was accused of rampant corruption. It authorizes the U.S. government to impose sanctions on those it perceives to be human rights offenders, including freezing the American assets of individuals on the SDN list. Anybody with links to Putin or the Russian government could fall victim to the Magnitsky Act.
Purchasing luxury condos in Manhattan allowed oligarchs to park their money overseas with relative anonymity. Essentially, wealthy Russians were allowed to use NYC properties, and properties around the country, as anonymous financial safes, even if their money was made through unethical means.
For a long time, wealthy foreign buyers, Russians included, have been allowed to purchase properties with anonymity, shielding their identities behind an LLC. Members of the New York state legislature recently introduced legislation to end this practice, forcing all buyers to submit their identities before completing a real estate transaction. Many in the real estate industry oppose the legislation since they benefit from large, anonymous transactions. 
International politics aside, it shouldn't be surprising that the law is under scrutiny, especially in a city struggling with a homelessness and housing affordability crisis.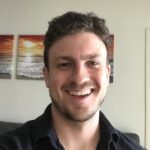 Tyler graduated from Virginia Commonwealth University in 2017 with a Bachelor's degree in Urban and Regional Studies. Currently based in Los Angeles, he works as a freelance content writer and copywriter for companies in real estate, property management, and similar industries. Tyler's main professional passion is writing about critical issues affecting big and small cities alike, including housing affordability, homelessness, inequality, and transportation. When he isn't working, he usually plans his next road trip or explores new neighborhoods and hiking trails.