Rikers Island – home of New York City's boldest; roughly 400 acres in the East River, and truly an island unto itself. This is a location with a lot of interesting history, for sure. A lot of controversy surrounds multifarious issues here, as one might imagine. But mitigating measures have not achieved even ameliorative effects, resulting in a promise to ultimately close the jail complex by 2027. Before we delve into the dark side that is Rikers, however, let's talk about some of the island's history. 
Rikers Island History
Military Training and the Zouaves
In 1664, a man named Abraham Rycken, a Dutch settler who had moved to Long Island in 1638, took possession of the under 100 acres we now know as Rikers Island. During the Civil War, the island was used as a military training ground. The first group of men to train there was the 9th New York Infantry, also known as Hawkins' Zouaves, arriving on May 15th, 1861. One of the descendants of Rycken was an infamous military leader, John Lafayette Riker, who trained Anderson's Zouaves in that same tradition. Interesting fact: millionaire John Jacob Astor Jr. provided funding for the army and in particular the Anderson Zouaves, who were known for their colorful, fancy uniforms. The uniforms are said to have been handmade by the Astor ladies, as seen below. The Zouaves were a group of elite French military that operated between 1830 – 1962. 
Rycken's descendants, the Ricker family, still retained possession of the land until 1884, when they sold the island to the city for $180K. In 1884, this would have been like having well over $5 million dollars, so although it sounds like the city got a great deal, they really paid quite the handsome sum. The city expressed a desire to open a men's jail around 1925, as they needed to replace the jail on what was called Welfare Island (now known as Roosevelt Island). In 1932, the jail on Rikers Island was opened. Landfill was added to the island until 1943, with the labor almost exclusively performed by the prisoners. The island was expanded from under 100 acres to more than 400 acres, allowing the jail to expand as well. The original penitentiary building was called HDM, the House of Detention for Men, and the facility started out as a maximum-security prison called the James A. Thomas Center. It closed its doors in 2000 due to structural issues. 
Robert Moses and the Rats
One thing that unfortunately was happening was garbage being dumped on Rikers Island. But when in 1922 New York City was banned from ocean dumping of garbage, much of it ended up on Rikers. The problem was, Rikers already had 12 mountains of garbage from 40′ – 130′ tall, and still took on another 1.5 million cubic yards of additional trash. The island became plagued with rats, and was such a problem in the 1930s that the jail tried controlling them with poisoned bait, poison gas, ferocious dogs, and even pigs! Finally, someone in the city actually organized a hunting party for the rats, and guess who it was? Master builder Robert Moses was meticulously designing the plans for his 1939 World's Fair and did not want it spoiled by the eyesore that was Rikers. He also helped in getting the garbage moved elsewhere in time for the fair. He also was an integral figure in the original design and build of New York City, but he is a controversial figure used by many to personify racism.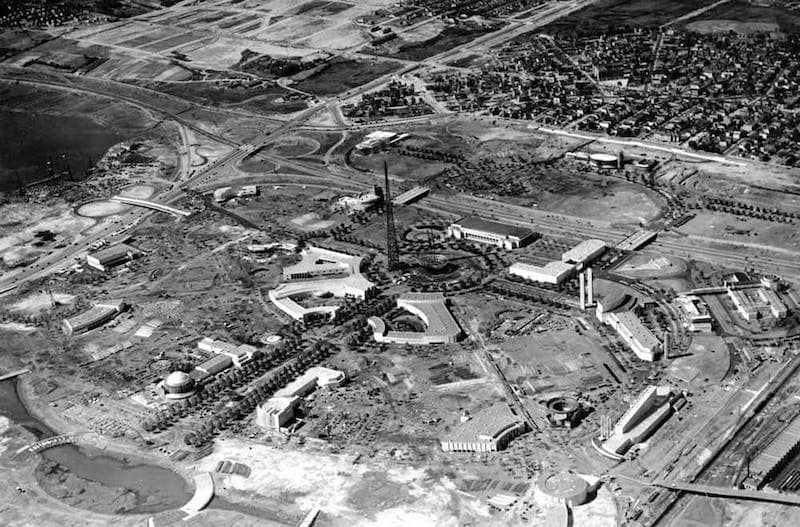 Hero Inmates and Flight 823
On Feb. 1st, 1957, flight #823 left Northeastern Airlines at LaGuardia Airport for Miami just a few minutes before 6 pm. The flight was originally scheduled to leave at 2:45 pm, but due to heavy snowfall was delayed. When it was finally cleared for takeoff, visibility was poor but takeoff was normal. However, as the plane climbed and banked slightly for the turn, the pilot was flying by instruments alone and with the help of the radio control tower, with zero visibility. As the plane was flying over Rikers Island, the pilot couldn't see the fact that he wasn't going to clear the trees. The plane's undercarriage collided with the treetops and immediately crashed to the ground, ending up just 1,500 feet from the point of the first impact. There were 90 passengers and 6 crew members aboard the approximately 60-second flight, and 20 people were killed, and 78 injured. On that day, prisoners and staff worked side by side. The situation was one where nothing mattered but the immediate emergency and everyone worked together to save lives. That was the day the prisoners became heroes. The state of New York agreed, and the majority of the inmates who assisted that day were released shortly afterward. Those who were unable to leave got reduced sentences. The crash site is seen below.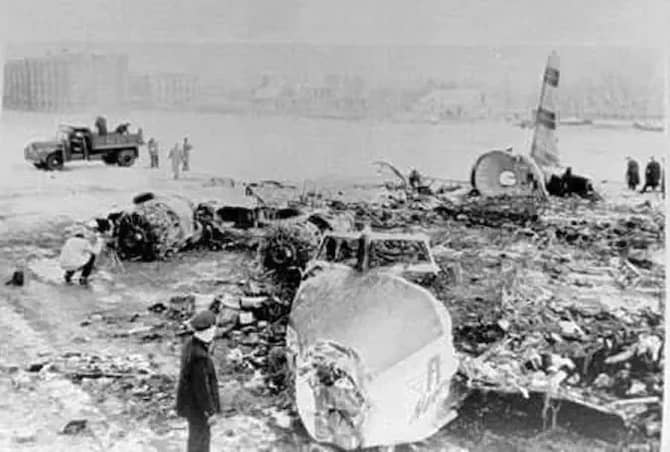 Infamous Inmates
Over the years at Rikers, there have been a number of famous inmates. Starting with famous killers, David Berkowitz, also known as the Son of Sam or the .44 Caliber Killer, was a serial killer who terrorized NYC in the summer of 1976. He ultimately confessed to 8 different shootings with a .44 caliber Bulldog handgun. But during the spree, he taunted police with letters and threats of more violence, while eluding law enforcement that was conducting the largest man-hunt in the history of NYC.
Next, Mark David Chapman, the man who killed John Lennon, member of the Beatles and music legend, in front of his Dakota apartment building in Manhattan on December 8, 1980. He hit Lennon 4 times, in the back, with a .38 revolver – then sat down and read from The Catcher in the Rye until the police came. Both of those men were found to be sane, despite Berkowitz's claim that a demon who manifested in his neighbor's dog told him to do the killings. He later admitted the story was made up, but still maintained he was part of a violent Satanic group, and they were ritual killings. Berkowitz is still alive and serving 6 consecutive life sentences, while Chapman only got 20 to life, so he became eligible for parole in 2000. However, he's been denied 10 times in a row.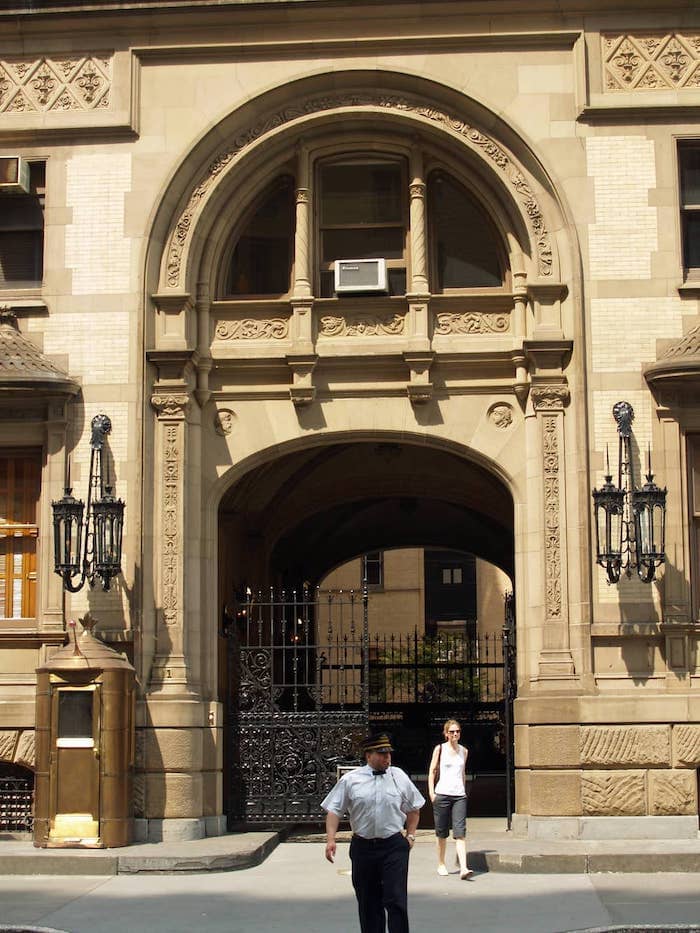 Then came the musicians. Tupac Shakur, one of the greatest rappers of all time, and Lil' Wayne have both spent time at Rikers. Rappers DMX, and Foxy Brown, who is often called the "female Tupac" and has an extensive arrest record, spent time at Rikers. Sonny Rollins, a great saxophone player, and jazz artist spent time at Rikers. Peter Steele, the lead singer, and bassist of the goth metal band Type O Negative spent time at Rikers. Sid Vicious of the Sex Pistols was held at Rikers, and once he was released he died the next day of an overdose. There have been many famous inmates at Rikers, these are just a few.
Final Thoughts
This American jail has been known for its extreme corruption and violence, and believe it or not, was housing minors along with adults for the majority of the time it's been open. The practice was only outlawed in 2017 here in NYC. Additionally, the mentally ill have been disproportionately targeted in violent encounters in particular. Guards are overworked and stressed, some of them are corrupt, and most are quick to respond with violence. They work day in and day out, in a world completely foreign and utterly barbaric to most of us, where the only form of control is violence. They have the jobs nobody wants. As we struggle to find an answer to these long-standing moral issues, people are demanding change. Rikers is scheduled for closure in 2027 but has already been postponed a year from its original date of 2026. But we may well be only moving the problems into 4 of the 5 boroughs, instead of one island, with the City's plan to open a new jail in every borough except Long Island. Most recently, Mayor Eric Adams announced the plan to close Rikers might not survive. 15 inmate deaths occurred at the jail in 2021.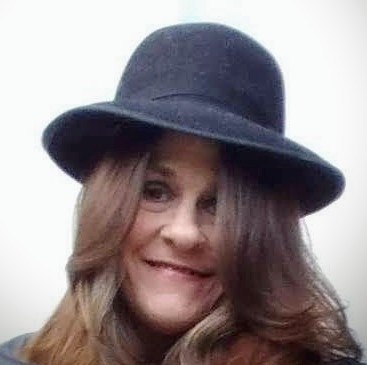 Rochelle Harris is a passionate writer originally from Phoenix, AZ. who credits her success to integrity and determination. She has a great sense of humor, loves music and her family, and writes fiction and poetry in her spare time. She is excited about the New York experience and lifestyle! Follow Rochelle on Twitter at @LinguisticAnRky or get in touch at [email protected]