It's a rare playwright that can act, teach the next generation, and impact the whole of New York theater all before the age of 40. By all accounts, Branden Jacobs-Jenkins has had a career that most playwrights have only dreamt about. The winner of many awards and nominated for the Pulitzer Prize, Jacobs-Jenkins is a prolific writer who has shaped and supported the Off, and Off-Off, Broadway Theater scene. Though he has yet to have a show on Broadway, it's only a matter of time before this powerhouse of a storyteller wins a Tony. So how did he become such a respected member of the industry?
Branden Jacobs-Jenkins began his New York life at NYU Tisch, receiving his master's in performance studies. However, before ever setting foot in New York, he was born in Washington DC to a mother who was a lawyer with a degree from Harvard. Jacobs-Jenkins was valedictorian of his graduating class and did his undergraduate in Anthropology at Princeton University.
Long story short, dude is smart. Which is probably why, after he graduated from NYU, he immediately got a job at The New Yorker as an editorial assistant. However, he was only there from 2007-2010, and that's because his success was about to explode.
In 2010 his first full-length play, Neighbors, premiered at The Public Theater.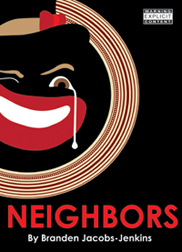 The show is about a Black classics professor trying to live a post-racial life when some rowdy new neighbors, all in blackface, move in next door and disrupt the professor's life. The show began a common theme for Jacobs-Jenkins: writing critiques and introspectives about theater and stories themselves. This play landed Jacobs-Jenkins a Fulbright Fellowship to Berlin, where he would begin writing some of his most famous works, and probably had a wonderful time at Oktoberfest.
Branden Jacobs-Jenkins came back to the US in 2012 and studied playwriting at Julliard. Something I'm not jealous of at all. Stop asking! In addition to going to school, he also taught classes at NYU. Jacobs-Jenkins would continue to be busy as he soon acquired playwrights residencies at both Baryshnikov Arts Center and Signature Theater. These achievements were a huge deal. Jacobs-Jenkins had made himself a regular at these powerful and world-renowned New York art institutions, and he was only around 30 when he did it. As a young buck, he was taking the city by storm and making a name for himself as an authority in the industry. Sometimes, people who live in NYC take non-Broadway theater for granted. But these institutions are highly respected. If they say someone has talent, then that person has talent in spades.
Branden "Talent in Spades" Jacobs-Jenkins shook up the industry again with two shows, at the same time, in different venues, winning him one award. 
Confused? I'll explain. 
Remember how Jacobs-Jenkins had an artist residency at Signature? Well, that meant that the theater guaranteed the production of three of his shows. The first show produced was, Appropriate, the story of a family losing their patriarch and the secrets they uncover as they go through his belongings in their former plantation home. It premiered in 2014 to phenomenal reviews.
Meanwhile, also in 2014, Off-Off-Broadway venue, SoHo Rep, produced Jacobs-Jenkins', An Octoroon, a surrealist adaptation of Dion Boucicault's The Octoroon.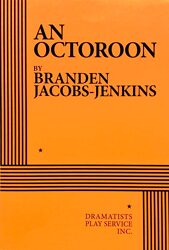 The play is about a white man returning to a plantation in the 1800s and falling in love with a mixed-race woman. Both Appropriate and An Octoroon were critiques of the stereotypes theater employed, the writings of classic playwrights, and how absurd commonplace behaviors of the past and present really are. These shows helped shine a bright light on the Off and Off-Off-Broadway scene and brought much-needed lifeblood into the more overlooked venues of New York theater. He also won an Obie Award for Most Promising Playwright. 
Basically, Branden Jacobs-Jenkins had achieved more in his 20's than a lot of writers ever do. Not that it's a competition. Life isn't a race. Though, if it were a race, we'd all be losing because Jacobs-Jenkins produced yet another smash hit at The Vineyard Theater in 2015. The King of Off-Broadway was premiering his show, Gloria, a sort of self-biographical play about a bunch of editorial assistants who plan on achieving big things when their day gets disrupted by a big event. Gloria was even nominated for a Pulitzer.
Jacobs-Jenkins' next show, Everybody, a show about a person trying to find a companion for their death, was also nominated for a Pulitzer Prize. It premiered at Signature Theater in 2017. This begs the question, how has someone who has taken the Off-Broadway by storm, provided credibility to Off-Off-Broadway, and was in charge of the MFA program at Hunter with Annie Baker…never been on Broadway?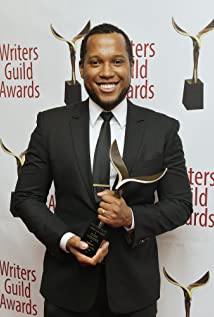 It truly makes no sense to me. He transformed small venues in New York and made a name for himself the minute he came to the city. There's no reason for Broadway to avoid this guy. He's clearly successful and has a lot to say. My theory is that Jacobs-Jenkins writes stories about stories, especially how the history of those stories has affected Black communities and entertainment. That might be just a little too scary for Broadway.
Branden Jacobs-Jenkins no longer lives in Brooklyn. He now teaches at Yale and the University of Austin. However, he's only 37 years old, so he's definitely still going to be around. Who knows? Maybe he'll ever be on Broadway one of these days. Maybe he'll finally win that Pulitzer he deserves. No matter what's next for him, he'll continue to inspire the next generation and draw attention to venues that are often overlooked by the arts community. He's a true theater writer, both in terms of story and critique. At such a young age, he is on course to be a writer that'll be taught about in classrooms for centuries. The full spectrum of New York theater is visible thanks to him, and he will continue to do great things.
(featured image courtesy of Festival of the Arts at Princeton University)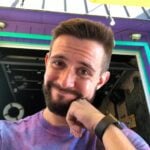 Russell is a writer and comic based in New York City. His plays have been featured at Penn State's Cultural Conversation's Festival, The NYC Thespis Festival, and Imaginarium's Inaugural Theater Festival. Follow him on TikTok and Instagram @pooleparty528